Why An Episode Of The Crown Has One Family Seeing Red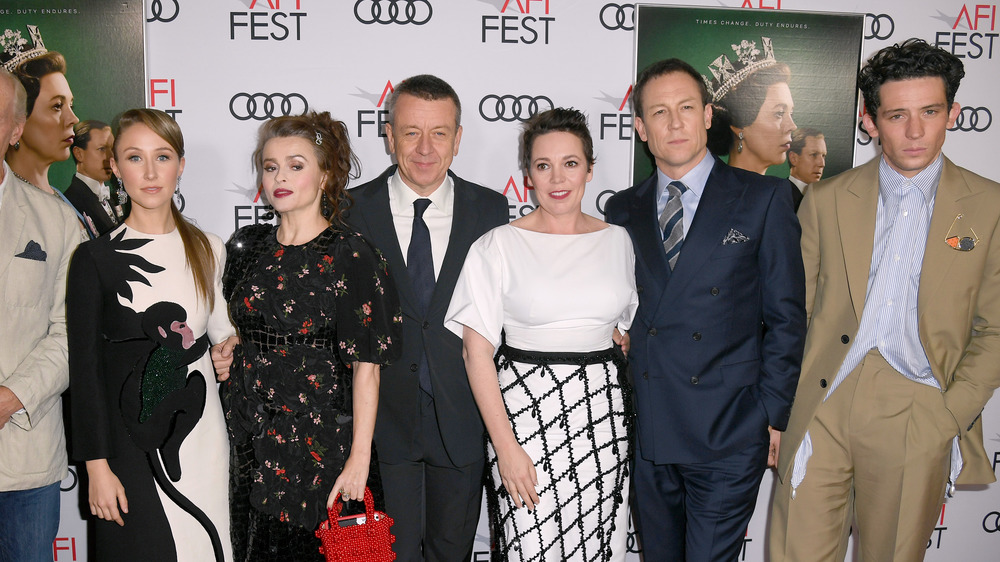 Kevin Winter/Getty Images
Fans couldn't take to Netflix hit The Crown fast enough upon its season 4 release last week, as many shared their binge-watching experiences and appreciation across social media. Some viewers, however, weren't all too pleased with certain aspects of the latest season, considering its retelling of real life events that were particularly trauma-inducing. 
For episode 9, the show shared the details of the death of Major Hugh Lindsay — a former British officer who served under Queen Elizabeth — while on a ski trip with Prince Charles and Princess Diana in the Klosters, Switzerland (via Elle). The episode showed an avalanche hurling down a mountain side, although no one was shown to be trapped or killed. Moments later, the story revealed that Charles and Diana survived, although Major Lindsay did not. 
Lindsay's widow, Sarah Horsley, was reportedly horrified when she found out the series alluded to her husband's death, considering how tragic the situation was for the family. "I was horrified when I was told [the episode] was happening and was very concerned about the impact on my daughter," she told Britain's Sunday Telegraph. "I'm very upset by it and I'm dreading people seeing it."
The Crown creators didn't honor the widower's wishes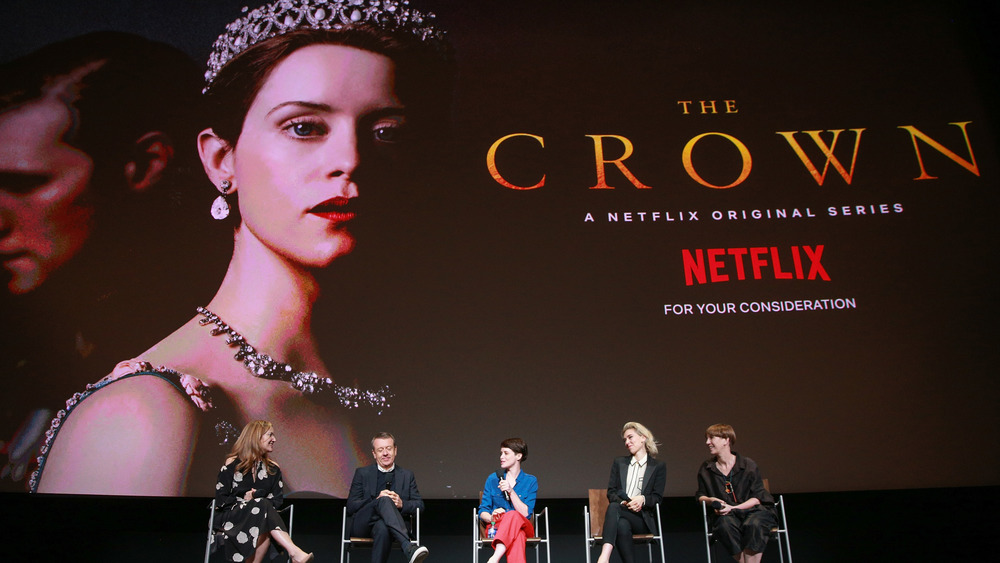 Rich Fury/Getty Images
The most traumatizing part for Horsley was dealing with the tragedy being shown onscreen after she asked producers to not feature her husband's death on the show. Later in the episode, Horsley's character — played by Alana Ramsey — is seen in tears at the funeral as her husband's coffin was returned to the UK from Switzerland, a moment the widow wasn't keen on her family reliving. 
Although Horsley reached out to producers to forgo the retelling, they instead ignored her interests, writing her a letter explaining that "they understood [her] concerns but they hope [she] will feel that they deal with difficult subject matters with integrity and great sensitivity."
"I suppose members of the royal family have to grin and bear it, but for me it's a very private tragedy," Horsley told the Telegraph. "I think it's very unkind to many members of the family."