Tarek El Moussa Says Daughter Taylor Is Following In Her Parents' Footsteps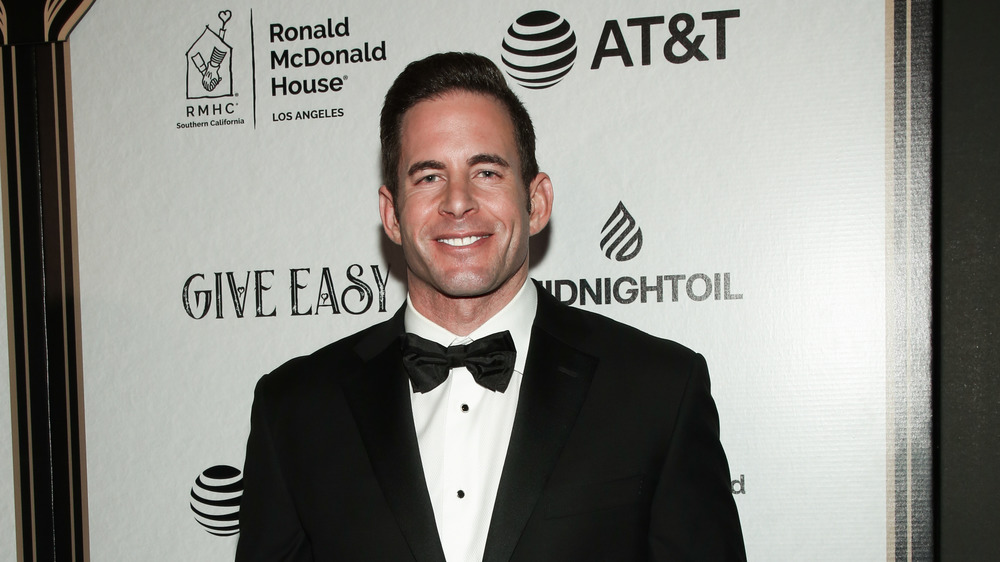 Paul Archuleta/Getty Images
It was "bring your daughter to work day" recently for Tarek El Moussa and Christina Anstead. The divorced couple are filming the tenth season of their addictive HGTV show Flip or Flop and apparently decided to bring their 10-year-old daughter Taylor along for the action (via People). It seems the experience was more than just a chance to see what her parents do for a living — because Taylor's famous dad intimated in a cute Instagram post that perhaps the young lady is going to follow his or Anstead's career path one day.
"We had some fun filming with my baby girl and her mama! I'm telling you...Taylor rocks design!" El Moussa captioned a sweet shot of himself, Anstead, and Taylor — who was holding several paint swatches — in front of a house one would assume they are working on for the show. The dad of two (he and Anstead also share son Brayden) added, "I'm so proud and excited for Taylor. She's such a brilliant little girl and she's full of life. I hope more than anything that she will be working by my side one day."
Will Taylor be Tarek El Moussa's boss one day?
El Moussa's post continued with the house flipper polling followers about which direction his daughter should go in in the future. "Should Tay get into design, investing, television, or all three!!? What should we do with this amazing girl!" the 39-year-old wondered. He then joked, "Let's start planning her future...she is almost 11."
Fans were quick to compliment El Moussa and Anstead's commitment to family despite the fact that the couple is no longer together. "Love how you all work together," one commented. Another said, "Love motivation in little kids!! You two are doing a great job of parenting." Perhaps our favorite comment came from a fan who said, "She'll be your boss one day." The comments kept flooding in with people who loved the idea of fostering Taylor's interest in the home design world — and with some followers noting that real estate is in her blood.
So, is 5-year-old Brayden next? Only time will tell!