Inside Karen Laine And Mina Starsiak Hawk's Relationship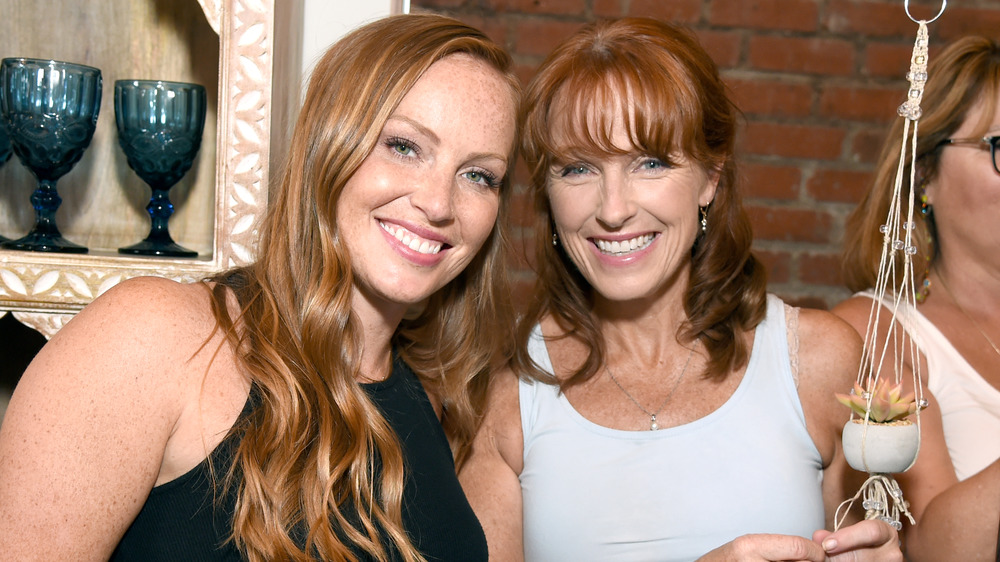 Michael Kovac/Getty Images
Some mothers and daughters might have trouble getting along, but the relationship between Good Bones stars Karen Laine and Mina Starsiak Hawk is a strong one. While running a business together and starring on a TV show can be stressful, the duo has a blast spending so much time together.
Fans of the show are well aware that Karen and Mina are quite different. Mina is the more grounded of the two, while Karen is a free spirit. "She's the kid, and I'm the mom," Mina once told the Los Angeles Times.
The mom and daughter like to joke around a lot, too. When asked which adjective she'd use to describe her daughter, Karen told the Los Angeles Times that it's "burly." Mina reacted, "She always calls me burly, and she thinks it's a compliment, but that's like a big, oversized man. I'm 5 feet 2. I guess you can be burly inside too. Probably the most accurate and all-inclusive description would be stubborn and persistent."
Karen Laine and Mina Starsiak Hawk trust each other implicitly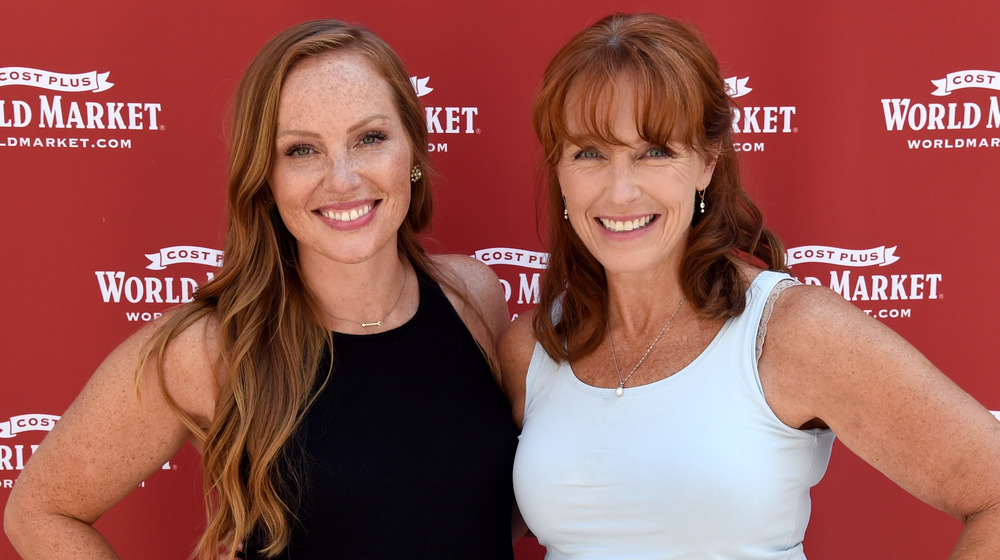 Michael Kovac/Getty Images
Karen and Mina get along, but that doesn't mean that things are always smooth sailing. "Any mother-daughter duo who says they'd love to work together only says that because they haven't done it!" Karen jokingly told PopSugar, before revealing what it's really like to work with her daughter. "We've been able to figure out that we both have a skill set, and they mesh really well," she said. "I don't get in her way, and she stops me from doing stupid things."
Mina added, "There's a level of trust you don't get even with a lifelong friend — you can't get that unless you're with family."
Mina paid tribute to her hardworking mom in 2019 after she retired from their business, Two Chicks and a Hammer. "I can't say thanks to mom enough for her help in creating Two Chicks and a Hammer," she wrote in the caption of an Instagram post. "I can say, without a doubt, it wouldn't have been possible without her and not nearly as fun."