Dr. Fauci Warns That We May Be In For A Rough Winter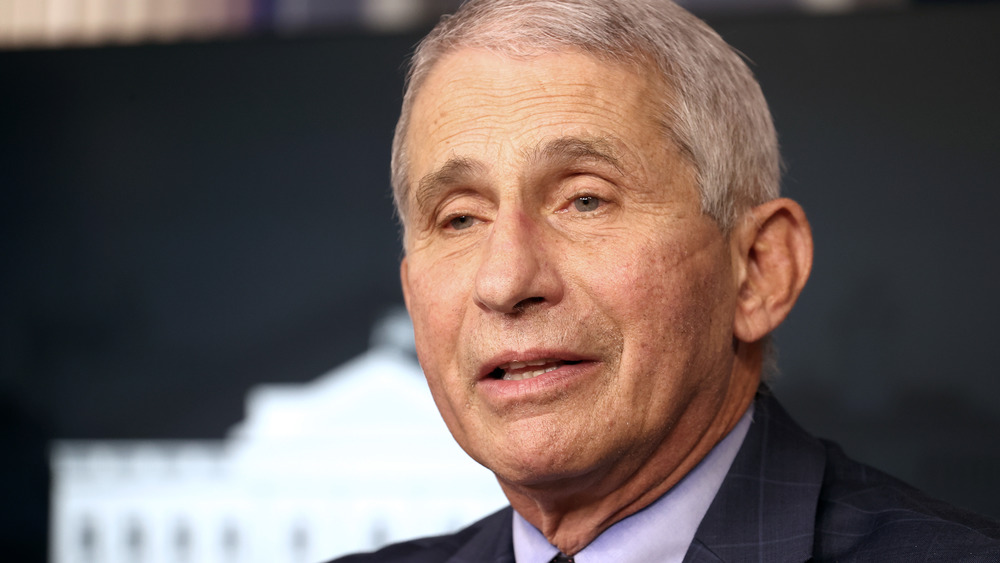 Tasos Katopodis/Getty Images
While we're well on our way to a vaccine, the COVID-19 pandemic continues to rage on. Dr. Anthony Fauci of the White House coronavirus task force and the director of the National Institute of Allergy and Infectious Diseases warned that a surge of cases is coming this holiday season.
"We have to be careful now because there is almost certainly going to be an uptick because of what has happened with the travel [over Thanksgiving]," he told ABC's This Week. "We likely will have an increase in cases as we get into the colder weeks of winter and as we approach the Christmas season."
Cases in the U.S. have been on the rise recently, and the Centers for Disease Control and Prevention continue to recommend limiting large indoor gatherings and to stay six feet apart and wear face coverings. Fauci said it's likely that these recommendations will stay in place well into the new year.
Dr. Fauci promises that 'there really is light at the end of the tunnel'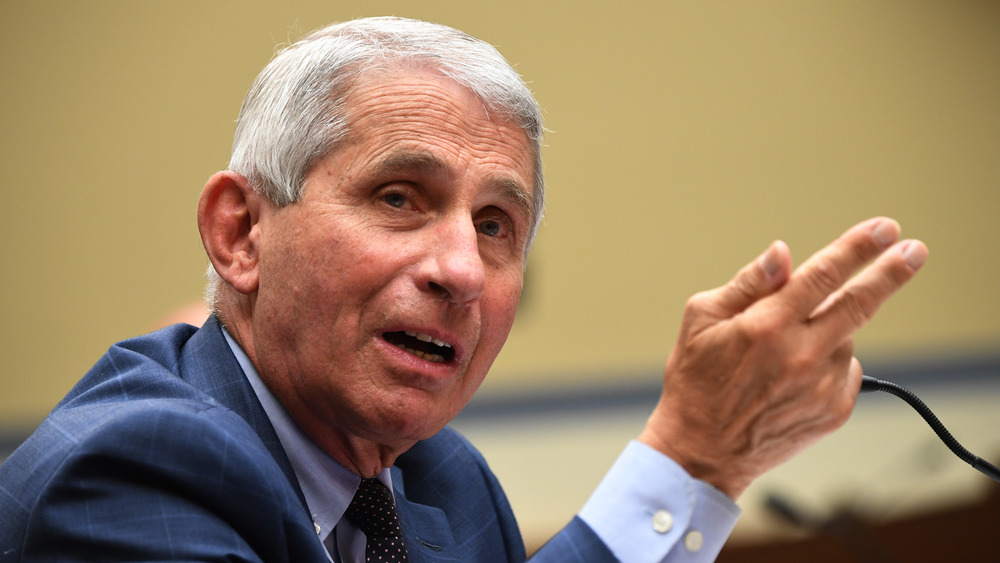 Pool/Getty Images
"I can't see how we're not going to have the same thing," he said. "When you have the kind of inflection that we have, it doesn't all of a sudden turn around like that. And perhaps even two or three weeks down the line, we may see a surge upon a surge. We don't want to frighten people, but that's just the reality."
While the prospect of the pandemic continuing into the new year is frightening, Fauci anticipates that a turning point will come soon and that some Americans will be able to access vaccines as early as late December. "If we can hang together as a country and do these kinds of things to blunt these surges until we get a substantial portion of the population vaccinated, we can get through this," Fauci told NBC's Meet the Press. 
He added, "There really is light at the end of the tunnel."