What You Need To Know About Foil Highlights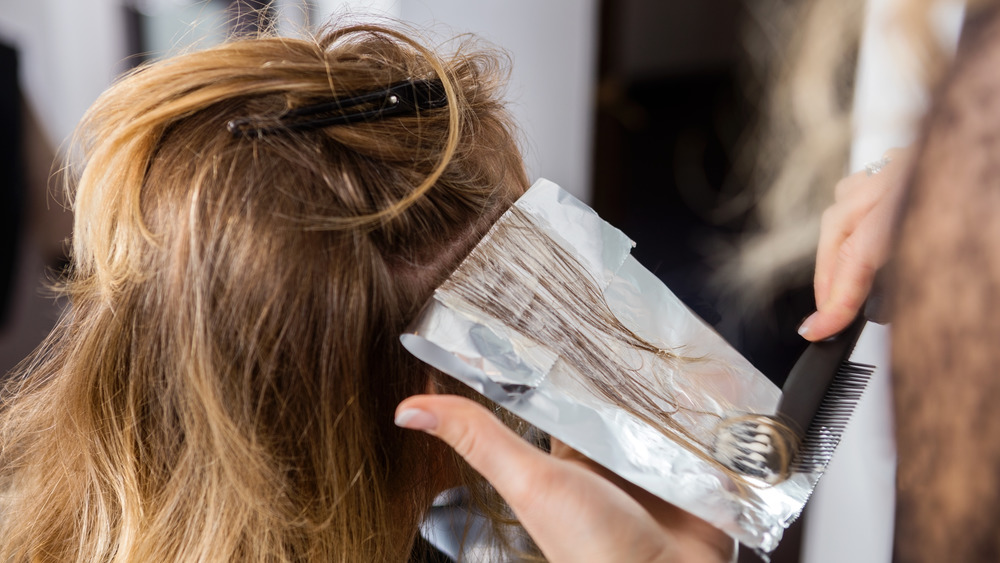 Shutterstock
If you've ever studied the world of hair dye, you're likely familiar with the tin-foil highlighting method. Perhaps the most common practice when it comes to changing your natural color, foil highlighting comes with many benefits. So many of us head straight to our stylist's chair and have no idea what's going on beneath the foiled surface during treatments such as these.
According to Byrdie, foil highlights are best for big hair changes — think dying your hair at least four shades lighter. If you're having your hair highlighted and lowlighted, foils work best for this as well. Since foils are so easily customized, many stylists opt for these when it comes to their clients' wishes.
Essentially, foils serve as the separators between your new color and your old color, Byrdie explains. Your stylist will place either a bleach to lighten or a dye to darken your strands within the material. With various techniques available, your foil highlights can span whatever width you would like. When your hairdresser applies the substance to the sections, they can also brush close to the root without applying the product to your skin — thus reducing chances of irritation, the outlet notes.
With easily customizable options and effective application techniques, it's no wonder why so many hair-dye enthusiasts find foils in their mane every four to six weeks.
Foils provide a gentle way to dye hair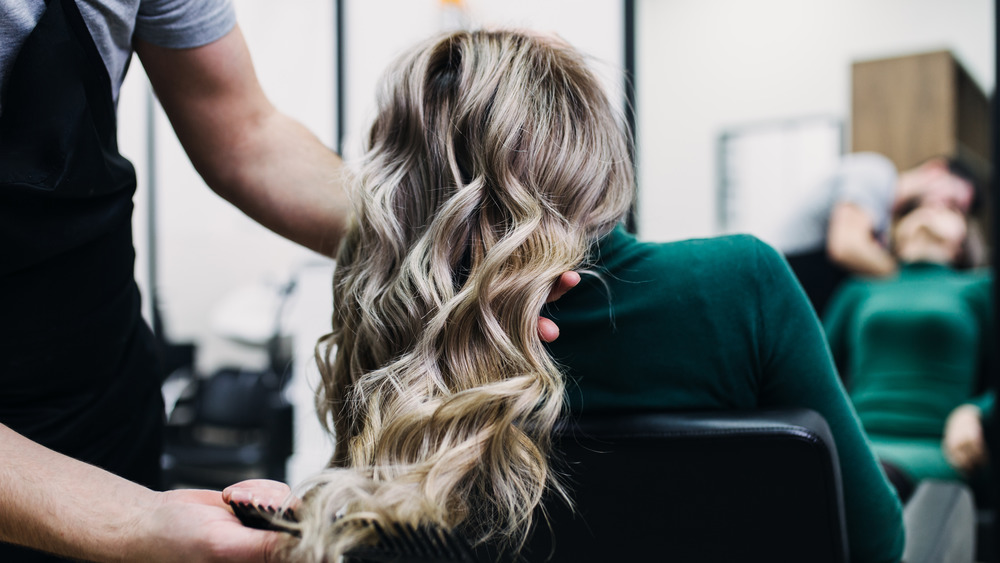 Shutterstock
Giving stylists more control over where they place the color, foil highlights can make for a perfectly manicured look. But, the benefits don't stop there. According to TotalBeauty, foils are the most gentle dye option as well. "Foils are the best way to go all around," expert stylist Marco Pelusi tells the outlet. "The easiest way not to damage the hair is to ask for foils because it's generally the safest."
But, what's really happening beneath the foils? HuffPost explains that the foils lock the dye or bleach into place and keep the product moist while it sets. This process ensures the greatest amount of strength from the dye as you allow it to seep into your strands further. Plus, you can also opt for gentler products like oil-based dyes that can effectively lighten your strands with less damage.
No matter if you're a lifelong foil user or a newbie, using this type of technique comes with its benefits. Keeping your hair safer and giving you more say in how you want it to look, the foil-highlighting method has stood the test of time as an effective way to get the color you would like.