Here's How You Can Watch Every Episode Of America's Next Top Model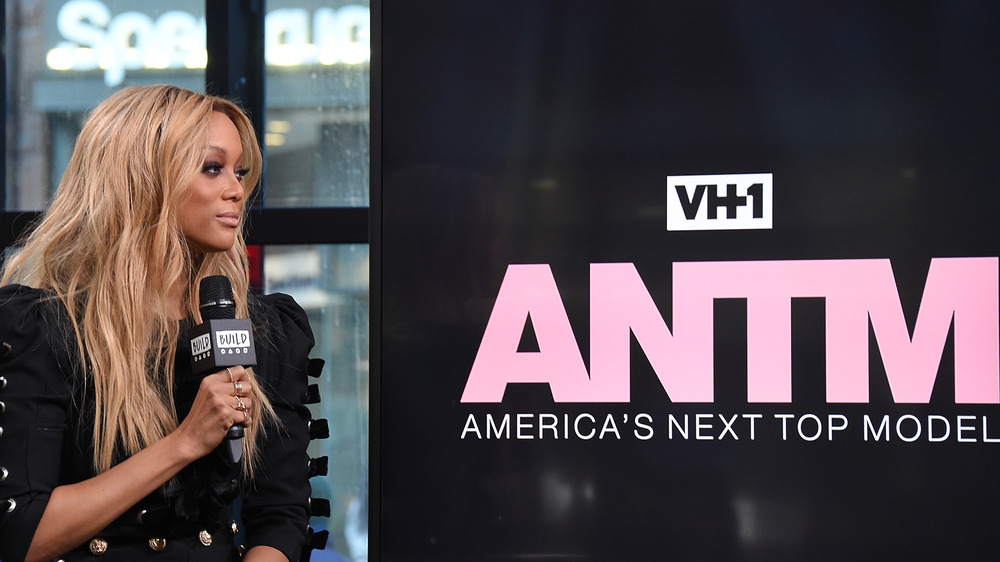 Michael Loccisano/Getty Images
'Tis the season for some cozy, indoor binge-watching: What will you pick next? 
For many, catching up on some of the long-running classics they remember from childhood (or maybe a new show they'd like to check out) is a relaxing, fun activity, especially with many shows having numerous seasons to watch. With so many streaming services these days, plowing through those seasons is even easier, perfect for enjoying those holiday leftovers on a lazy Sunday afternoon. 
If you're a reality TV fan, you can probably recall the early 2000s heyday for competition-style reality shows, like Survivor, Fear Factor, and, of course, America's Next Top Model. Luckily for those who'd love to relive iconic moments from the show, like season 2's Shandi Sullivan getting into hot water after cheating on her boyfriend or host Tyra Banks' yelling at season 4 contestant Tiffany Richardson, there are a few places to access the 24-season show.  
Head to Hulu, Netflix, and Prime Video for streaming America's Next Top Model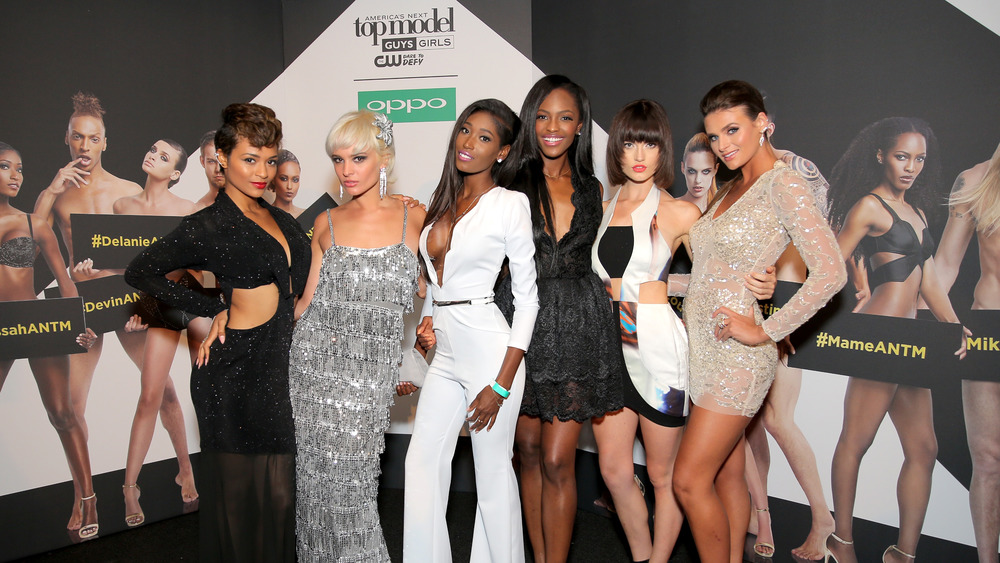 Chelsea Lauren/Getty Images
The great news for America's Next Top Model fans is that a large chunk of the show is available to stream for Hulu subscribers — 22 seasons, to be exact (via justwatch.com). If you don't have a Hulu account, you can still watch seasons 1-14 of the show on Prime Video or seasons 19 and 20 on Netflix. 
Streaming giants like these are constantly battling for the rights to certain titles, so be sure to get your binge on while the seasons are still around, as it's not guaranteed that they'll be available on Hulu, Prime, or Netflix for too long. 
In addition to the show being free for subscribers on the aforementioned streaming services, it's also available for purchase on a few platforms. YouTube offers seasons 21 and 22 for $1.99 an episode or $17.99 to purchase those full seasons. Vudu also offers a similar fee structure, with seasons 8-15 available for $1.99 per episode and $9.99 to snag the whole season. Moreover, you can buy certain seasons from Amazon, iTunes, Fandango NOW, Google Play, and Microsoft, all with similar payment structures per episodes and full seasons. 
As for those last two seasons, 23 and 24, before the longstanding hit went off air, VH1 offers those seasons for viewing by way of your TV provider.