What Supermodel Christy Turlington Looks Like Today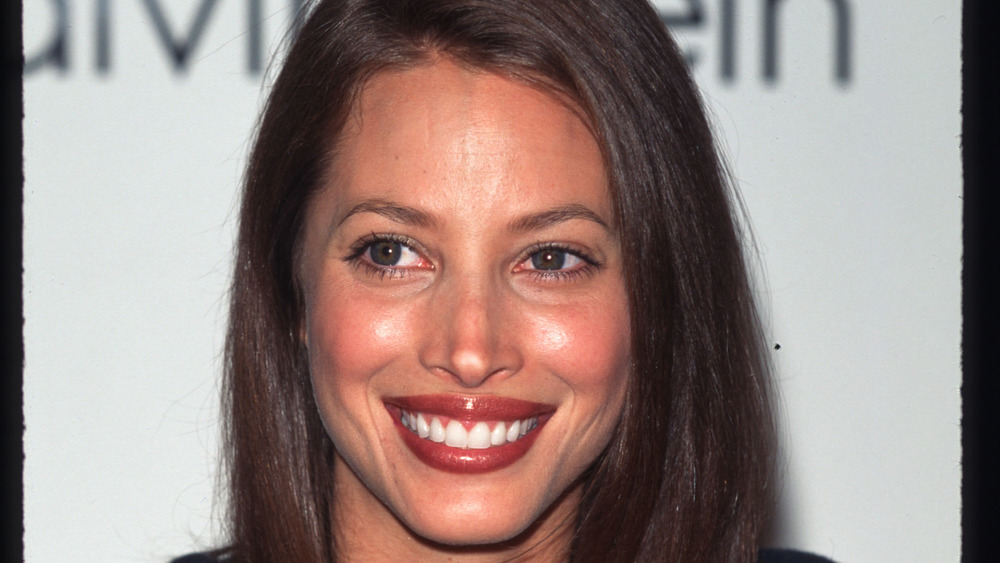 Evan Agostini/Getty Images
Christy Turlington has been modeling since the tender age of 14, when a photographer discovered her while the now 51-year-old was horseback riding (via Harper's Bazaar). Two years later, Turlington signed with Ford Models (via Hello!). She would become one of the most well-known models in the world in the '80s and '90s, working for the likes of Versace and Calvin Klein, as well as appearing in Vogue. She also became the face of Maybelline, famously getting paid $800,000 for just 12 days of work (via WSJ).
But Turlington has come a long way from the runway. In 2010, the mom of two — her husband is actor and director Ed Burns — founded Every Mother Counts, an organization which aims to make pregnancy and childbirth safe for women around the world. Her commitment to this important cause was born of her own childbirth complication — a postpartum hemorrhage that could have killed her. 
Christy Turlington is aging naturally
Turlington's life is decidedly less glam today. As the model told Financial Times in 2019, "I barely wear heels any more. And, also, I had this fracture without knowing it. Putting one foot in front of the other in the darkness, with blinding light in my face . . . I wouldn't wish it on anyone!" And so it seems with her modeling career firmly behind her, aside from the occasional walk down the runway, the household name is more committed to advocacy these days.
But that doesn't mean Turlington's beauty has diminished. In fact, she still looks amazing, even without makeup on. "I'm a very practical person and so I don't have the time to put a lot of energy into that," she says. Turlington's approach to beauty is steadfast, with the model telling Harper's Bazaar in 2017, "I am not one of those people that has to do whatever the latest, new thing is, and I am not a big treatment person. I just like easy, simple hydration and good health."
She added, "I don't really have an anti-aging strategy. I accept it. It is what it is. I think about how I feel. So to me, yoga and running and doing work that is meaningful to me is the best way to look and feel good." A quick look at her Instagram proves Christy Turlington is aging in a real and beautiful way. And we are big fans!