What 'Plopping' Curly Hair Really Means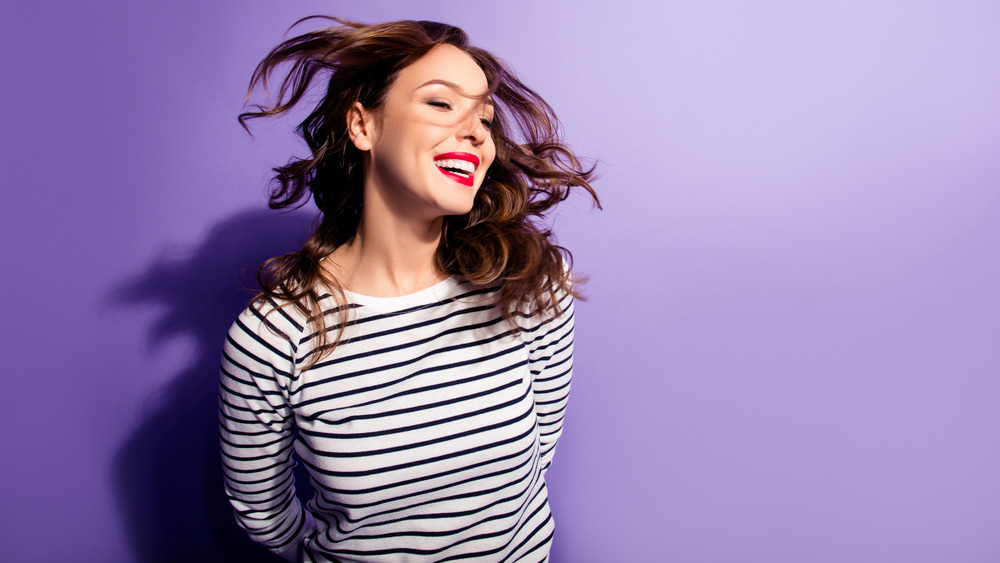 Shutterstock
If you have curly hair, finding a no-fuss hair routine that maximizes your curls with zero damage may feel like a lifelong journey. After years of experience, you're used to testing out an extensive amount of products and methods catered to your curl pattern. But even if you have a routine that you like, you may not always be in love with how long it takes to style your hair.
That's where plopping comes in. Plopping, a popular trend that has been around for a long time, helps defines your curls and makes your hair look fuller. This simple technique involves wet hair, your favorite hair product, and a cotton t-shirt or microfiber towel, that's it! Avoid regular towels at all costs to keep the frizz at bay. The overall goal of plopping is to tighten your curls so they pop (via GLAMOUR).
Here's a more detailed step by step for how you can use plopping to your advantage, no matter your curl pattern type!
'Plop' your way to bouncy curls in a few, simple steps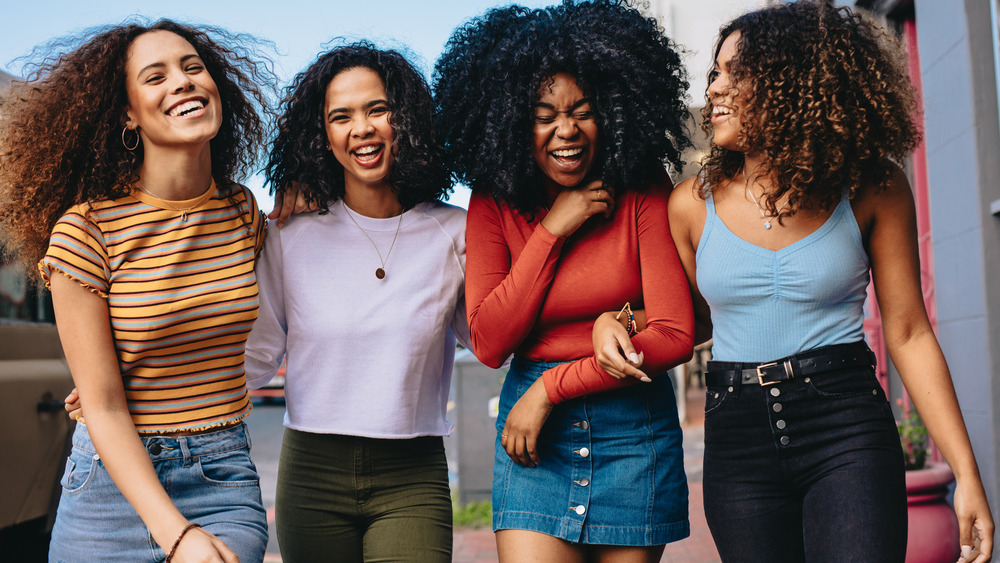 Shutterstock
First, after wetting your hair liberally, evenly apply your hair product of choice. Next, separate your hair into sections and scrunch your hair so your curls start to take shape. Lay out your microfiber towel or cotton t-shirt (super important) and bend over until the ends of your hair hit the middle of the towel or shirt. Finally, wrap your hair up and twist until you're able to tuck in the ends of the towel (via Lus Brands).
The benefits of plopping is that it completely cuts your routine in half because heat isn't needed. The wait time is also flexible, so you can unwrap your hair whenever you're ready! For those who need a set time, untwist the towel or shirt after 10-20 minutes (via Naturally Curly).
No curl pattern is created equal. While plopping works wonders on looser curls, it can also really compliment 3C-4C curls with minor tweaks to the technique. If you have naturally tight curls, use a leave-in conditioner on your damp hair to first lock in moisture, then gently shake your curls to lengthen them. For a bigger stretch, skip the hair scrunch step and go straight to wrapping up your hair. For better results, it's recommended that women with type 4 hair unwrap their hair the following morning to prevent frizz and maintain the style longer (via Byrdie).
Go out there and slay with your gorgeous curls!