The Truth About Princess Diana's Struggle With Bulimia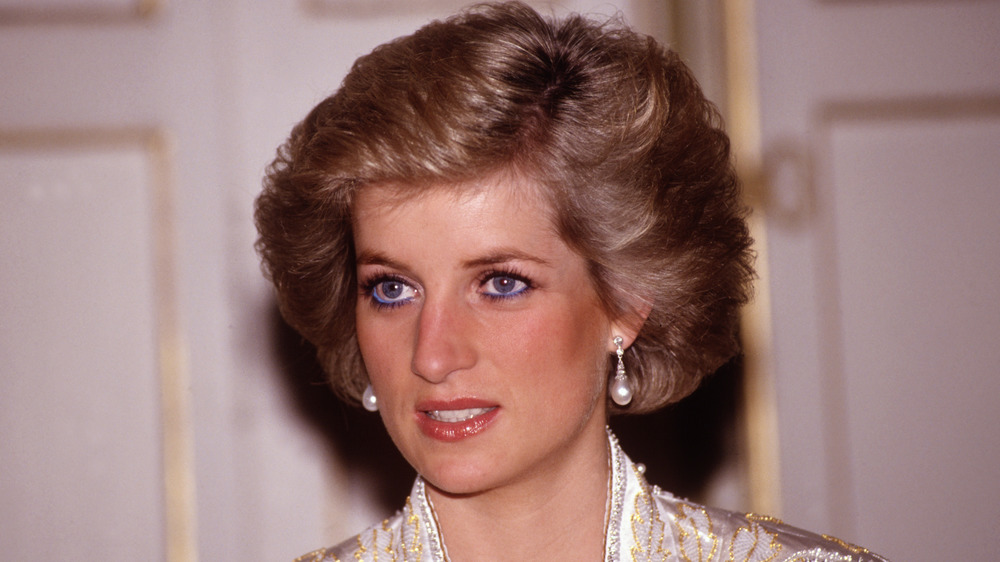 David Levenson/Getty Images
If you are struggling with an eating disorder, or know someone who is, help is available. Visit the National Eating Disorders Association (NEDA) website or contact NEDA's Live Helpline at 1-800-931-2237. You can also receive 24/7 Crisis Support via text (send NEDA to 741-741).
The fourth and most recent season of the Netflix historical drama The Crown has reinvigorated the public's love affair with "The People's Princess," England's Lady Diana Spencer. As such, viewers who may have been unfamiliar with the harrowing story of her tumultuous marriage to Prince Charles and the ramifications the stress had on her emotional and physical well-being are getting a new window into the iconic humanitarian's dramatic life. From Charles' affair with now-wife Camilla Parker-Bowles to Diana's difficult pregnancies and her struggle with an eating disorder, there is no shortage of personal detail revealed in the show.
But to do justice to the memory of a woman known for her unfailingly warm heart and genuine love for others, it is important these details be dealt with with honesty rather than sensationalism. To that end, The Washington Post has written a piece separating fact from fiction with regard to Diana's struggle with bulimia.   
Diana spoke about her struggle in her own words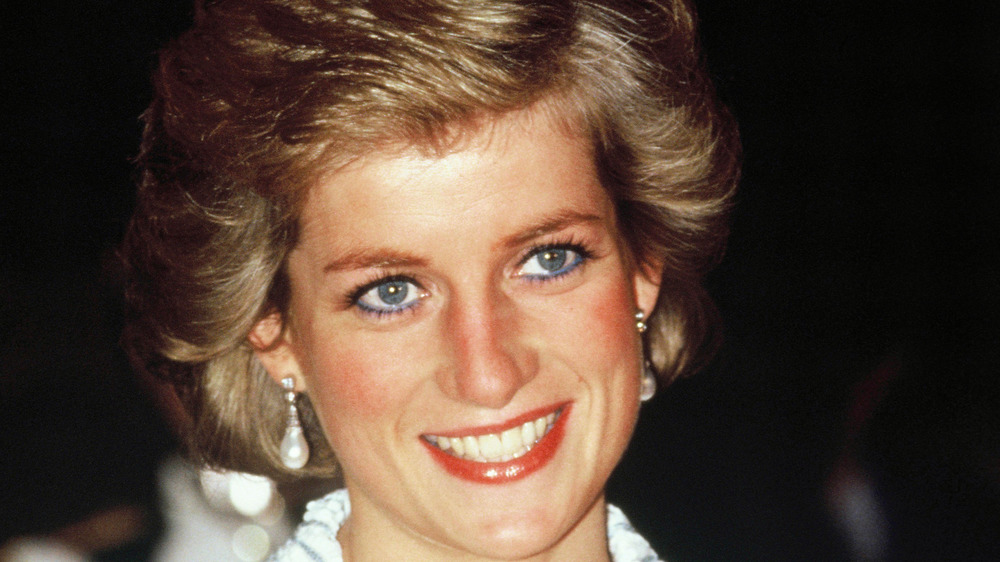 Georges De Keerle/Getty Images
It's true that early in her royal relationship, Diana began struggling with bulimia, which, according to nationaleatingdisorders.org, is "a serious, potentially life-threatening eating disorder characterized by a cycle of bingeing and compensatory behaviors such as self-induced vomiting designed to undo or compensate for the effects of binge eating."
Diana, who at first did her best to keep the problem under wraps, spoke openly about her struggle in 1995, by which point she had received the help she needed, telling the BBC, "You inflict it upon yourself because your self-esteem is at a low ebb, and you don't think you're worthy or valuable... it gives you a feeling of comfort. It's like having a pair of arms around you, but it's... temporary" (via The Washington Post).
When discussing her personal life with her biographer, Andrew Moran, she said that Queen Elizabeth had blamed her eating disorder for the degradation of her marriage, which, at the time, shocked Diana. Diana said, "She hung her coat on the hook, so to speak... And it made me realize that they all saw that as the cause of the marriage problems and not one of the symptoms."
If you or anyone you know is struggling with an eating disorder, please call the National Eating Disorders Hotline​ at​ 1-800-931-2237.