Why Rita Ora Is Apologizing For Her Birthday Party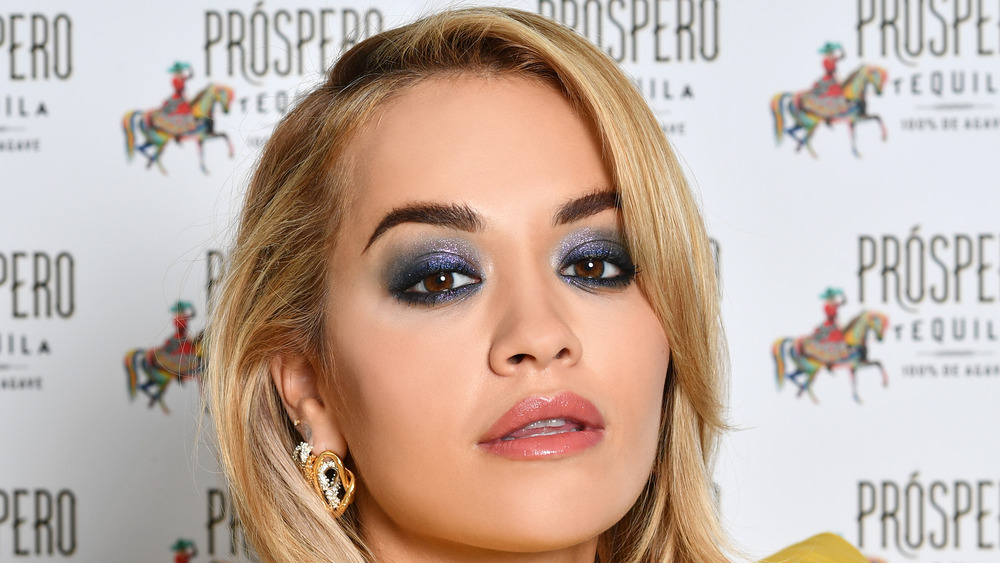 Gareth Cattermole/Getty Images
Even celebrities have to curb their social lives in the wake of the ongoing COVID-19 pandemic. That is why singer Rita Ora is apologizing for holding a birthday party at an eatery in London, where lockdown restrictions are currently in place banning gatherings in bars and restaurants (via Fox News).
Ora called the decision to have the party a "serious and inexcusable error of judgment" in the wake of criticism of the event, after photos surfaced of the pop star and Cara Delevingne entering Casa Cruz in the Notting Hill section of London this past Saturday (via ABC News). Ora documented her birthday celebrations on Instagram, writing as a caption to one post, "I'm so thankful to all my friends and family for all the support they've given me over the past 30 years of my life!!!"
Although some of the partying seemed to be solo, Ora went to great lengths to further say "sorry" for the gathering.
Fans and the British PM criticize Rita Ora's party
The star described the weekend party at Casa Cruz as "a small gathering with some friends to celebrate my 30th birthday." But as lockdown restrictions are not scheduled to end in London until Wednesday, she seemed to realize she jumped the gun on holding any type of gathering.
"It was a spur of the moment decision made with the misguided view that we were coming out of lockdown and this would be OK," Ora further shared on social media.
Ora's "misguided" festivities even caught the attention of British Prime Minister Boris Johnson, who, according to ABC News, said through a spokesperson that it is "important that everybody in society sets an example by following the rules. That is for every member of the public, including celebrities."
Fans also took to Twitter to voice their displeasure about Ora's choice to have a party, with one writing in response to her apology, "Translation: I thought I was above lockdown rules since I'm a celeb and can pay for a restaurant to open."