How The Pandemic Has Changed What We Eat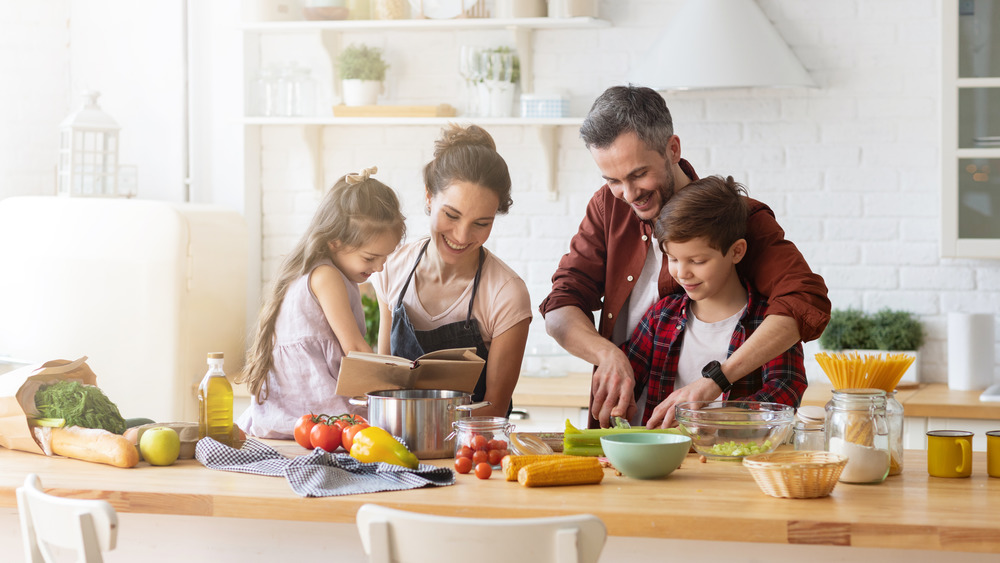 Shutterstock
The COVID-19 pandemic has changed our lives in more ways than one. From social distancing to washing our hands more than ever — not to mention the face masks that have become a wardrobe staple — life is not the same as it was a year ago. Another thing that has changed during the pandemic is our approach to food, as a recent study found.
According to the study, which was carried out by OnePoll on the behalf of Pearls Olives (via People), Americans are becoming more adventurous when it comes to food. Out of the 2,000 people surveyed, 65 percent of respondents said they are now interested in trying foods from different cultures at home as travel restrictions have kept many of us from dining out.
The study found that millennials are the most likely demographic to experiment with new foods, with 69 percent exploring food from other cultures compared to 65 percent of Gen X survey responders and 28 percent of baby boomers.
More people are cooking at home because of the pandemic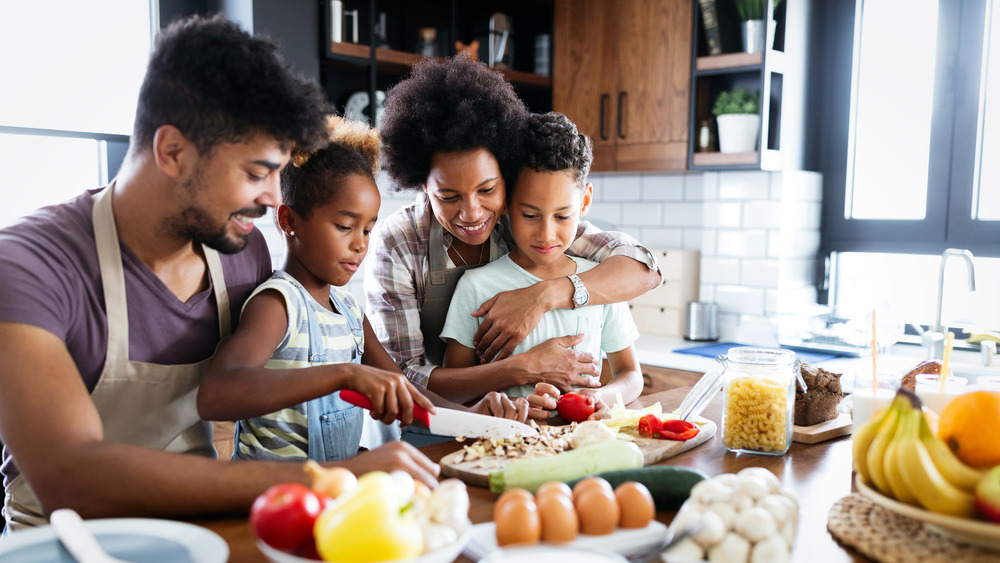 Shutterstock
The pandemic is leading more people to cook at home. The average person surveyed has canceled three trips due to the pandemic, and 56 percent said that they miss cuisines they've tried on past vacations and have tried to replicate them in their own kitchens.
The findings are consistent with those of a study released in April by Hunter (via The Shelby Report) which found that Americans are becoming more confident in their home cooking skills and becoming more creative in the kitchen by experimenting with new ingredients and recipes thanks to the pandemic.
The change may be a permanent one. In July, Bloomberg conducted a study with Morning Consult which found that almost one-third of American adults plan to continue cooking at home instead of eating out, even after the pandemic is over.