The Truth About Princess Diana And Prince Charles' Dating History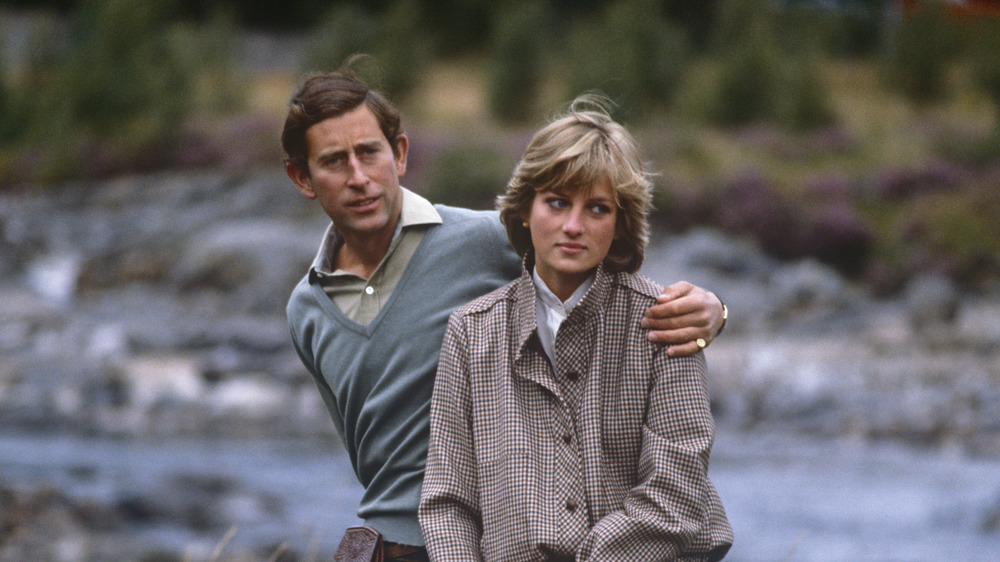 David Levenson/Getty Images
As much as we love following royal romances, bearing witness (virtually, anyway) to the royal weddings, and supplementing our want for more with episodes of The Crown, there are some moments in royal history that stand in stark contrast to the fairy tale-ness of it all. Namely, a few key points in Princess Diana and Prince Charles' dating history.
Let's be honest, Prince Charles has somewhat of a reputation as a womanizer — The Evening Standard reports he dated more than 20 women before marrying Lady Diana in 1981. But, from the outside looking in, their courtship likely seemed picture perfect at the time. In fact, a 1981 article in The Daily Times noted, "By all accounts, Charles and Diana are well-suited for each other. Both love the outdoors, skiing, music, and dancing, and neither smokes." It's just that simple, right? Not exactly. From the very start, Princess Diana and Prince Charles were much less compatible than they let on.
Princess Diana and Prince Charles got off to an interesting start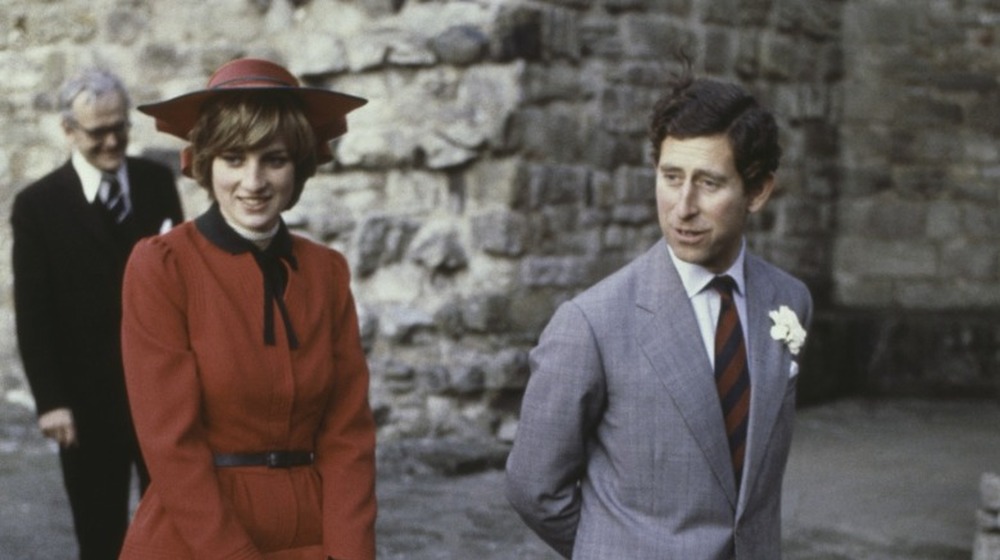 Hulton Archives / Getty Images
Let's begin with how these two met in the first place. According to The Evening Standard, Prince Charles actually dated Sarah Spencer (Diana's sister!) before wooing the Princess and it was she that introduced the two. Sarah realized she wasn't in love with Charles and broke things off in 1977, but by then the Prince, 28, had already taken notice of Diana, 16. He reportedly found her, "very jolly and amusing and attractive," calling her "great fun, bouncy, and full of life."
Diana evidently found Charles just as amusing because they began dating in 1980 and after just 12 dates (according to Prince Charles: The Passions and Paradoxes of an Improbable Life), the two announced their engagement. It wasn't exactly the whirlwind romance you might be imagining, though. In a 1981 interview, a reporter asked Charles and Diana if they were in love, to which Diana replied, "Of course." Charles, on the other hand, followed up with a non-committal, "Whatever 'in love' means," (via YouTube). Ummm, ok?
Friends thought Prince Charles and Princess Diana were not a match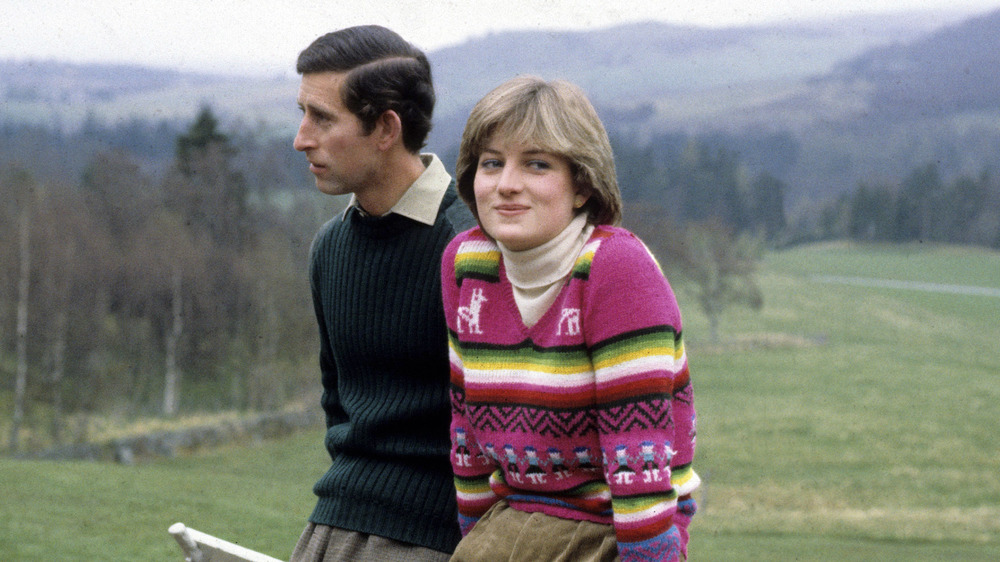 Anwar Hussein/Getty Images
The inconsistencies between Diana and Charles' responses to that reporter may have just been par for the course in their relationship. According to the book The Duchess: The Untold Story written by Penny Junor, friends saw several disparities between Lady Diana and Prince Charles (via The Daily Mail). Some felt the two had nothing in common and were concerned about the "intellectual gap" between them while others thought Diana was purely interested in the royal title. According to the book, Charles ignored his friends' judgements but he himself eventually began to view Diana as "badly educated, naïve, and — by her own admission — immature". Not exactly an assessment you want from your future husband.
It seems there was an issue of commitment, too. At least on Charles' part, anyway. According to the biography Diana: Her True Story, shortly before their wedding, Diana discovered a gold bracelet engraved with the initials "F" and "G" that Charles intended to give to Camilla Parker-Bowles, whom The Evening Standard says he dated back in 1971. The letters allegedly stood for Charles and Camilla's pet names for each other, "Fred" and "Gladys." Diana confronted Prince Charles, but he gave Camilla the bracelet anyway, just two days before marrying Diana. With a courtship full of this many red flags, it's a wonder Diana and Charles still got married. But, of course they did, only to get divorced 15 years later, sadly after Charles confessed to having an affair with Camilla (via Insider).