The Terrifying Princess Anne Moment You Didn't See In The Crown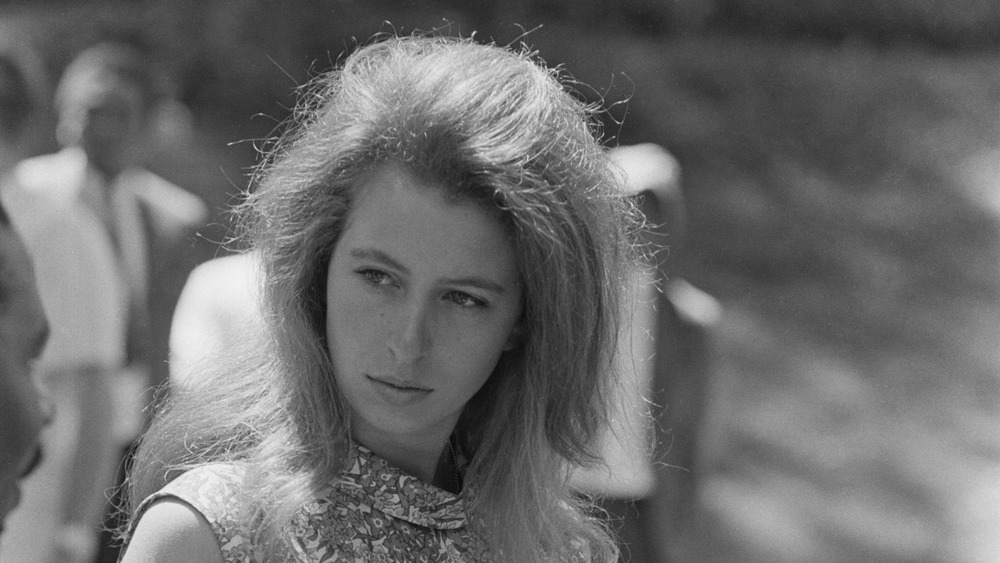 William Lovelace/Getty Images
Netflix's remarkable series The Crown follows the life and reign of Queen Elizabeth II and her family. It's so fascinating that viewers are dying to know what members of the royal family really think of it, and we know that this one member actually watches the series. For those obsessed with royal life, even up to modern day, fans will be disappointed to know that Prince Harry and Meghan Markle won't be depicted in upcoming seasons and likely, neither will Kate Middleton and Prince William.
Season 4 centers around two major plotlines: the frosty relationship between Queen Elizabeth and Prime Minister Margaret Thatcher and the decline of Prince Charles and Princess Diana's marriage. These are some intense storylines and, of course, the series also brought in other members of the royal family. But with so much going on, The Crown actually missed a major historical moment that involved Queen Elizabeth's only daughter, Princess Anne, and a kidnapping attempt.
On March 20, 1974, Princess Anne was in a Rolls-Royce limousine, driving back from a charity film screening, according to Smithsonian Magazine. She was in the car with her then-husband, Captain Mark Phillips, her lady-in-waiting, as well as her bodyguard, who was sitting up front in the passenger seat. While they were driving back to Buckingham Palace, a white Ford Escort zoomed past their car and came to a screeching halt right in front of their car, forcing the driver to stop. Here's what happened next.
Princess Anne was stubborn during an attempted kidnapping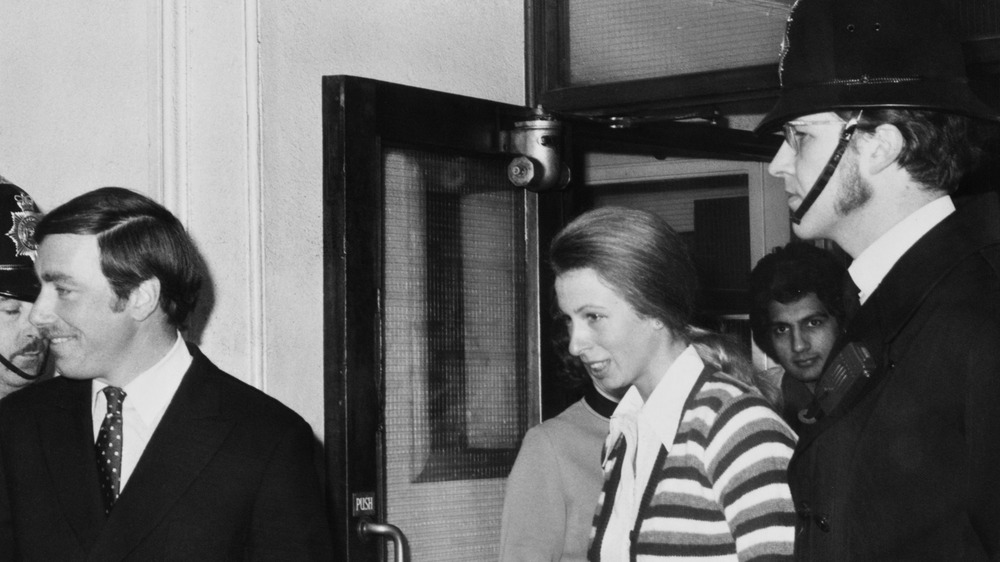 Frank Barratt/Getty Images
After Anne's was stopped by a mysterious car, a man named Ian Ball stepped out of it. He was an unemployed laborer, per the Evening Standard, with a history of mental health struggles. He planned on kidnapping the princess and holding her ransom for £3 million.
Ball approached the princess and, as she later admitted in an interview, she was shockingly polite, considering the circumstances, according to the Smithsonian Magazine.
Years later, in the ITV documentary, Anne, the princess recalled what happened. "We had a discussion about where — or where not — we were going to go... I said I didn't think I wanted to go," Princess Anne said. "I was scrupulously polite because I thought it would be silly to be too rude at that stage. So I mean, [it was] a fairly low key discussion about the fact that I wasn't going to go anywhere and wouldn't it be much better if he just went away and we all would forget about it?" (via the Evening Standard.)
Others said that Anne told Ball it was "not bloody likely" that she was going with him. As police began to gather, Anne told Ball to run for the park saying, "Go on. Now's your chance." He tried but was captured immediately.
While the situation must have been scary, it's amazing how stubborn Anne was in such an intense situation. For more events The Crown missed, check out this list.