Here's Why Tayshia's First Date With Zac Rubbed Bachelorette Fans The Wrong Way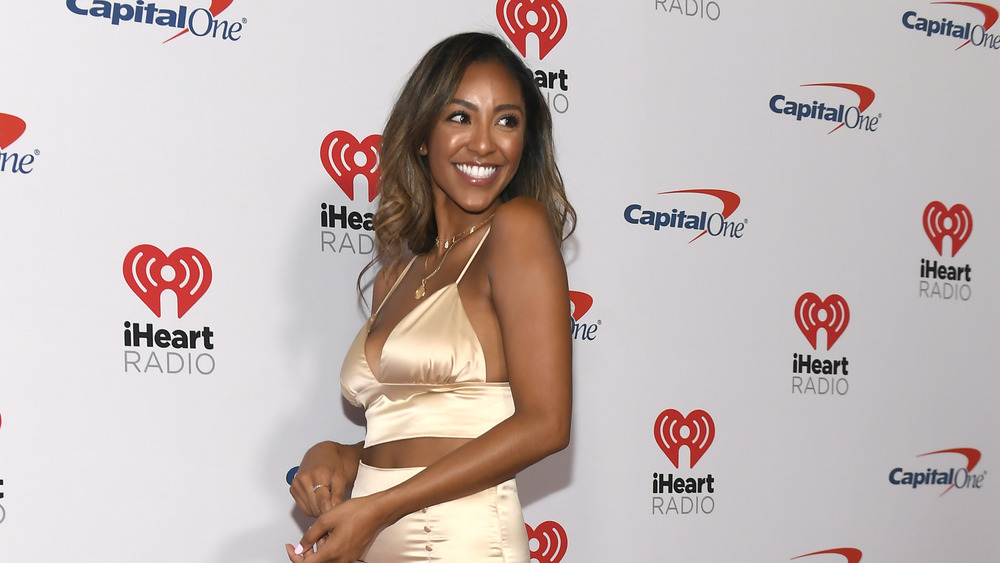 Bryan Steffy/Getty Images
While The Bachelorette isn't exactly known for its subtlety, the latest season has left little to the imagination, with dates that make even the most seasoned of fans slightly uncomfortable. This season, featuring Tayshia Adams as the show's maven, reached new levels of cringe during her one-on-one date with Zac.
For their first solo rendezvous, the pair took fake wedding photos — gowns, tuxes, cake and all! Both contestants looked visibly uncomfortable, especially since each of them has been married before. In an assumed effort to make her readiness for marriage clear, Tayshia planned the date to experience what it would be like if the two decided to take the trip down the aisle in the future. According to E! Online, the bachelorette herself even had second thoughts before the date started, saying, "I've been married before and I've done wedding photos so I hope today could make new, fun memories for me. But now I'm second-guessing that. I'm so incredibly nervous."
Once the pair got warmed up, they changed outfits multiple times and even jumped on a trampoline for their faux celebration. While some may have found the interaction somewhat endearing, most fans had the opposite reaction. Many took to Twitter to voice their discomfort, with one saying, "Is anyone else finding a 'let's take wedding photos on our first date' super weird even for this show??"
Zac opened up about his struggles with addiction to Tayshia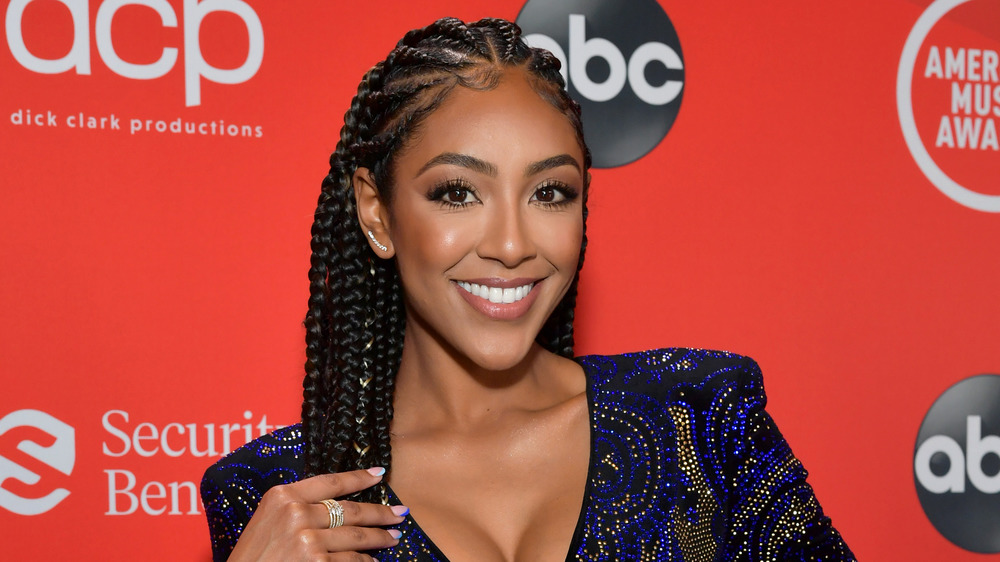 Emma Mcintyre /ama2020/Getty Images
Beyond the over-the-top portion of the date, the two went on to sit down together and finish their evening with a ride on a ferris wheel. During this experience, Zac shared about his tumultuous past and issues with addiction. According to Women's Health, the Bachelorette contestant is sober and currently runs a sober-living facility that he started years ago. In the episode, he divulged personal information about his own struggle with substance abuse.
The outlet notes that the New Jersey native spent four and a half months in a treatment facility after abusing prescription medications and crack cocaine. He also revealed other experiences during his very-public first date, including the fact that he had a brain tumor, once stole from his family and got divorced early in life, Cosmopolitan notes. Tayshia clearly appreciated his perspective and openness about his past, and many viewers seemed to appreciate the depths that this episode took following the most awkward photo shoot ever.
After fan-favorite Eazy was sent packing, many wondered who was next. Even through the uncomfortable first date and subsequent reveal, Zac and Tayshia seem to be getting closer than ever. Time will tell if the photo shoot was worth it.