Black-Ish Star Marsai Martin Just Smashed This Guinness World Record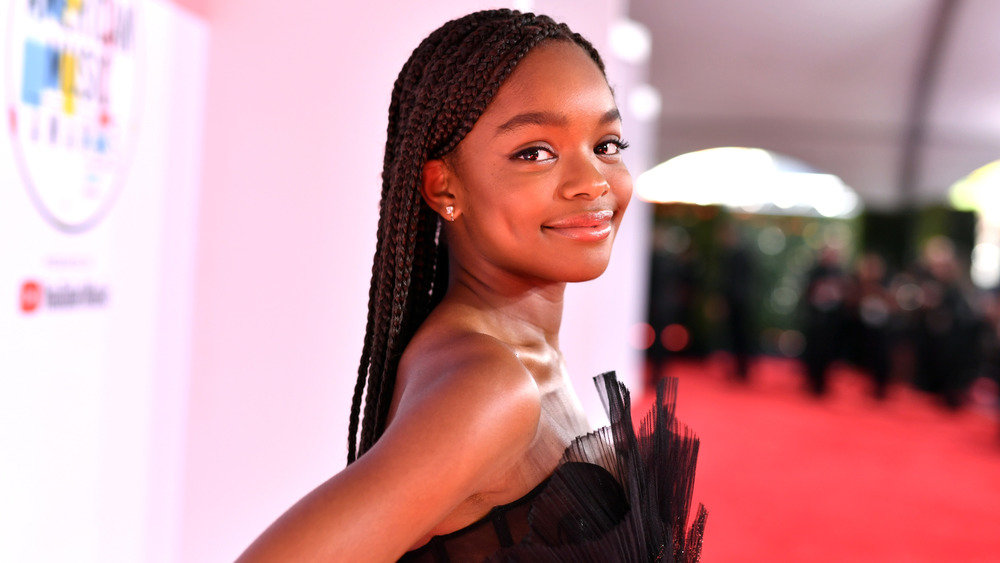 Emma Mcintyre/Getty Images
Black-ish star Marsai Martin is set for greatness, recently receiving the Guinness World Record for youngest Hollywood executive producer (via Guinness World Records). Sharing the news on Instagram, Martin wrote, "Y'all...I done broke a record. What an amazing honor. Who knew Little would be historic?" Yep, in case you missed it, in 2019, at just 14 years of age, the rising star produced a film called Little. And if you haven't seen it, you should. 
Speaking to Guinness World Records about her impressive new title, Martin gushed, "To be able to create a film, star in it, be with your favorite stars, and actually seeing that entire experience was so amazing." She continued, "It was so fun and so exciting because with my mind, I always want to create things that make me happy and that I would actually imagine myself doing or being a part of. With those types of ideas that I have, it's insane when it actually comes into fruition."
16-year-old actor Marsai Martin is destined for success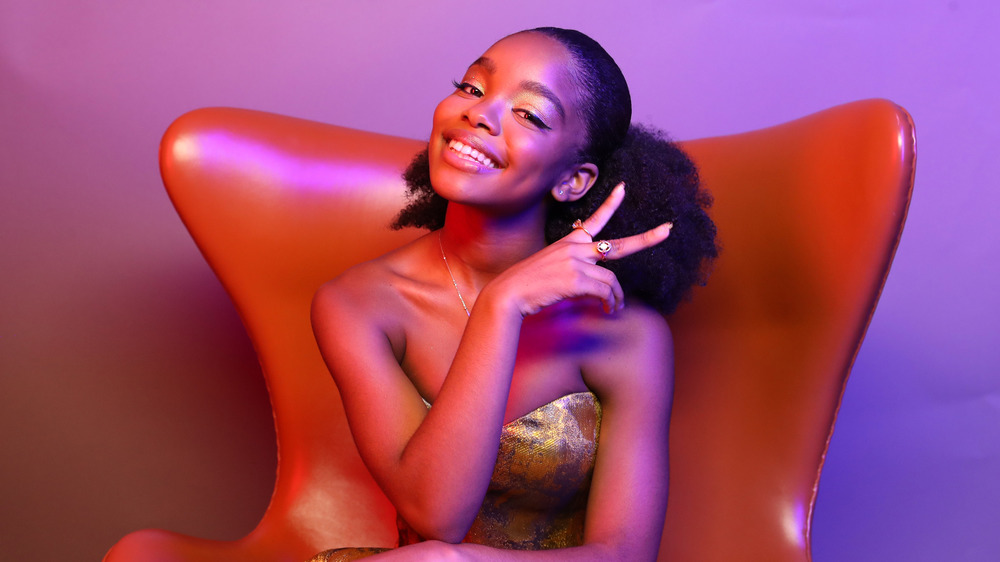 Bennett Raglin/Getty Images
Now 16 years old, Martin shows no sign of slowing down. According to Deadline, the teen is currently working with Walden Media to adapt the children's fantasy novel Savvy by Ingrid Law into a TV series. "We're honored to have the opportunity to partner with Marsai Martin, one of the youngest producers in Hollywood, to bring this story to a new generation," Walden Media CEO Frank Smith told Deadline.
And that's not all. According to The Hollywood Reporter, there's a good chance we could be seeing more of Martin's work on our screens soon with rumors she may be involved on a TV series titled Baddies, which is believed to focus on trailblazing black women. "Black women have always contributed to American culture," Martin told THR. "They've just never gotten the recognition. This show is a fun way of letting people know how dope we are." 
We can't wait to find out what else she has lined up.