The Surprising Industry That's Booming During The Pandemic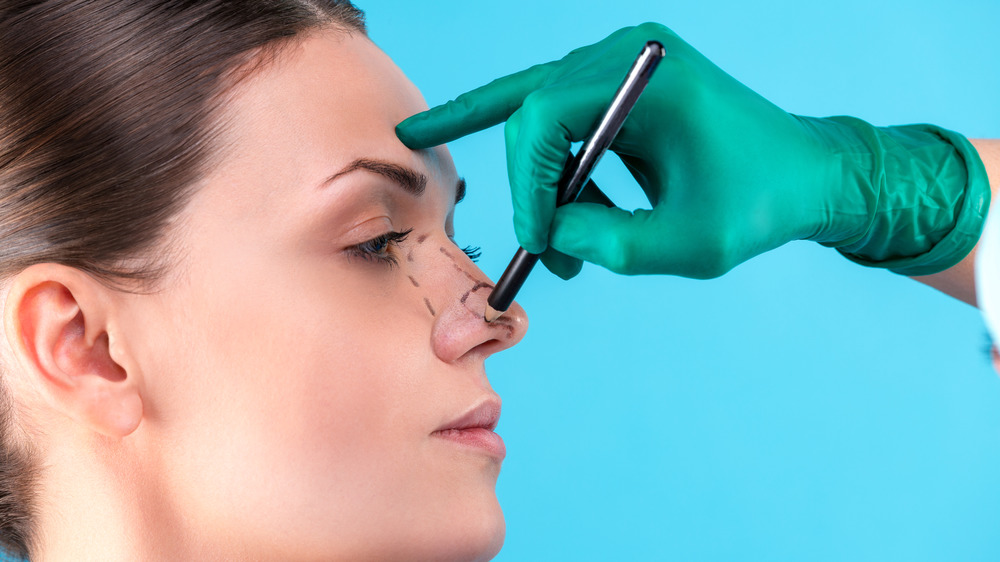 Shutterstock
Since March, you've probably spent hours staring at your own face during Zoom meetings. And much like accidentally opening the front camera on your phone, it's generally not the most flattering depiction. From bad lighting and shadows, to awkward angles and poor camera quality, how you look in a video conference call is not an accurate reflection of how you actually look. Unfortunately, that hasn't stopped people from not only being overly critical of their "Zoom appearance" but also seeking surgical procedures to make their faces more attractive on video chats.
There's been an actual uptick in everything from fillers to face lifts since elective surgeries resumed after earlier lockdowns, and according to some of the country's top doctors, it's a direct result of Zoom and an increase in social media activity. Combine that with extra time at home for recovery and the ability to "hide" any work thanks to mask mandates, and the plastic surgery industry is not only thriving during the pandemic — it's booming. 
American Skin Institute's Dr. Ilya Reyter explained to The Hollywood Reporter that when it comes to video conferencing and calls, people are "seeing the worst possible way to see your own face. When they're coming in, they don't really know what it is they saw, they just know that they don't like it." Christine Chiu, who co-founded Beverly Hills Plastic Surgery Inc., explained to the outlet that social media influencers and TikTok, especially, compound the desire to seek surgery to more closely resemble the filtered faces and bodies that seem more common than real images these days.
The pandemic has created the perfect environment for anyone wanting to discreetly make a change to their appearance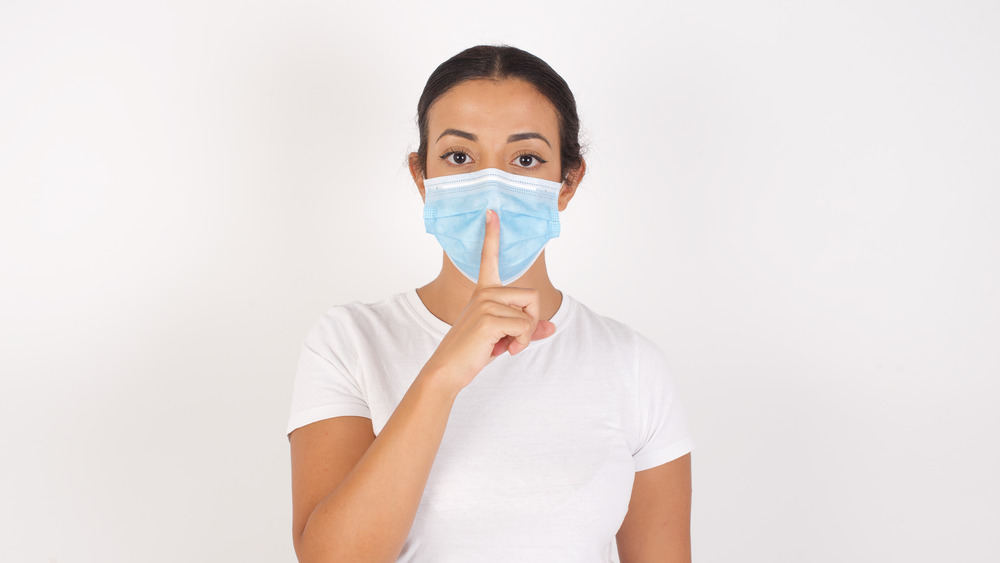 Shutterstock
The separation caused by social distancing combined with the ease of hiding bruises, stitches, and facial reconstruction behind a mask, and you've got what Dr. Michael Niccole of Newport Beach, Calif., has dubbed the "face mask phenomenon." In a recent interview with CBS, he explained, "In the 40 years that I have been practicing, this has been the greatest increase in volume of patients in our practice," citing a 25% increase in business since March and a four month waitlist for surgeries.
Dr. Jennifer Levine, a New York City-based plastic surgeon, detailed to the New York Post that the city's mask mandate, and the pandemic in general, "allows people to have a seamless recovery — they don't have to hide." Further adding, "It makes them feel a lot less self-conscious entering the healing process knowing they're not on display."
And while there is absolutely nothing wrong with wanting or getting filler or a surgical procedure to manifest your best self, British psychologist Dr. Jill Owen explained to the BBC that what was once described as "Selfie Dysmorphia" has transformed into image obsession thanks to the Zoom Boom of 2020. Emotional stressors exacerbated by perceived imperfections, thanks to unrealistic beauty standards, are certainly causing people to think more about cosmetic procedures than ever before. She further warns that image obsession can lead to "perceptual distortion," which becomes a recipe for self-image issues that cannot be corrected with Botox or a nose job.