Catherine O'Hara Recreates Home Alone Moment In Viral TikTok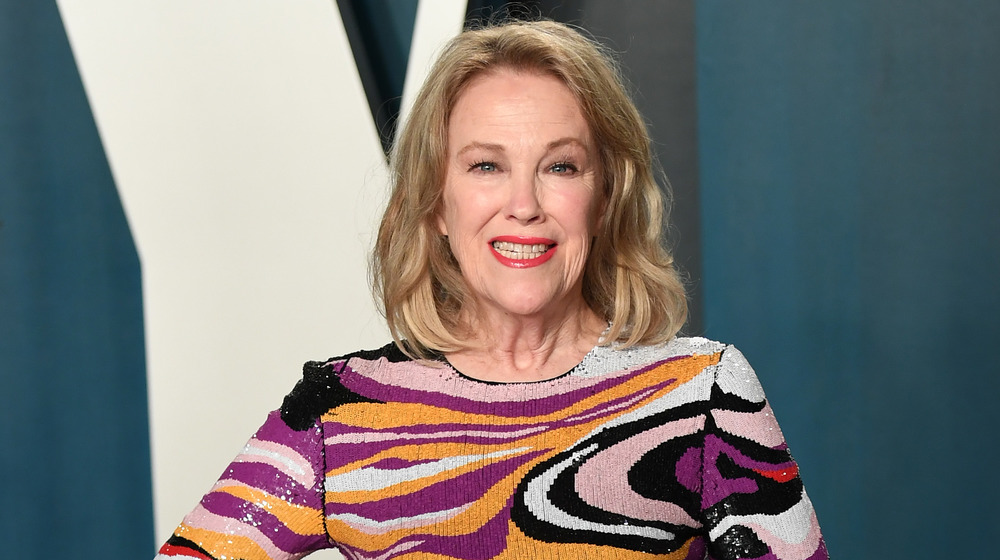 Karwai Tang/Getty Images
It's been a minute since Home Alone first won over audiences upon its release in 1990 (via IMDb). At the time, perhaps Catherine O'Hara, who plays the mom who leaves her son Kevin home alone, was best known for this very film — or Beetlejuice which came out in 1988. Today, the hilarious star is best known for playing Moira on the much-awarded Schitt's Creek (via USA Today). In fact, young people who love her on that show may not even know the now 66-year-old starred in the iconic Christmas movie.
This is why a TikTok video of O'Hara recreating one of her most famous scenes in Home Alone is going viral. Many fans will remember when O'Hara's Kate McAllister realizes mid-flight that she left her youngest son Kevin, played by Macauley Culkin, alone, and yells, "Kevin!" Some will recall that in the sequel, Home Alone 2: Lost in New York, well, the mom of five loses Kevin in an airport while en route to Miami. Again in this movie, O'Hara is overcome with emotion, yelling "Kevin!" It is this scene the star perfectly reenacts in the video.
Fans love Catherine O'Hara's perfect reenactment
The clip, which at time of writing had over 450,000 likes, shows side-by-side videos of O'Hara back in 1992 when she filmed the Home Alone sequel, and 20 years later. The way the actress perfectly copies every expression and movement in the short clip is true magic. She even faints at the end — again! And, O'Hara's scream of "Kevin!" will delight anyone who knows this movie inside and out.
The silver lining to this clip going viral is that, as USA Today notes, more people are discovering the star's work in the film, who may not have seen it before. We're talking about the audience that only knows the deadpan actress from Schitt's Creek. Fans old and new are taking to Twitter to express their delight over the video. "Totally sleighed it," one commented, along with a Santa emoji. "Love that a new generation is discovering this comic legend," another tweeted. So, if you haven't seen O'Hara in Home Alone, what are you waiting for?