Prince Harry's Comments On COVID-19 Are Causing Quite A Stir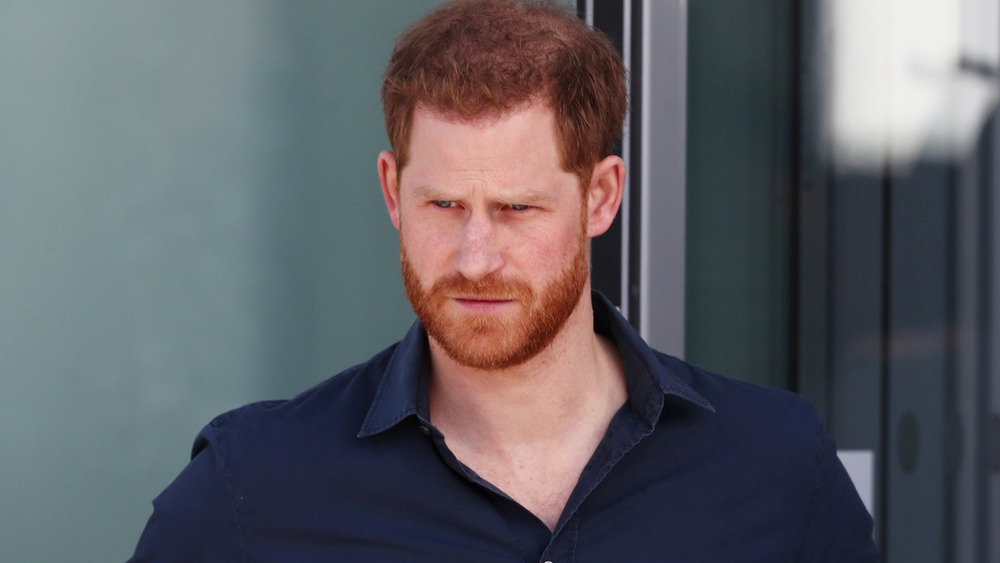 Wpa Pool/Getty Images
When bad things happen, it's tempting to want to find someone to blame, and that's certainly true of coronavirus. Donald Trump has blamed China, calling COVID-19 "the China virus" (per CNN). As our president, though, Trump is subject to plenty of finger-pointing when it comes to the pandemic; 78 percent of Americans think the U.S. government's COVID policies are at fault for its spread, according to a University of Chicago poll. Well, what if we're all, in some way or another, to blame? This is the opinion of Prince Harry, who said that we've all brought this disaster upon ourselves, because we have been careless with the environment (per New York Post).
"Somebody said to me at the beginning of the pandemic, it's almost as though Mother Nature has sent us to our rooms for bad behavior to really take a moment and think about what we've done," Prince Harry said in an interview yesterday, posted on the charitable streaming service, WaterBear. "It's certainly reminded me about how interconnected we all are, not just as people but through nature... We take so much from her and we rarely give a lot back."
Prince Harry has blamed coronavirus on climate change before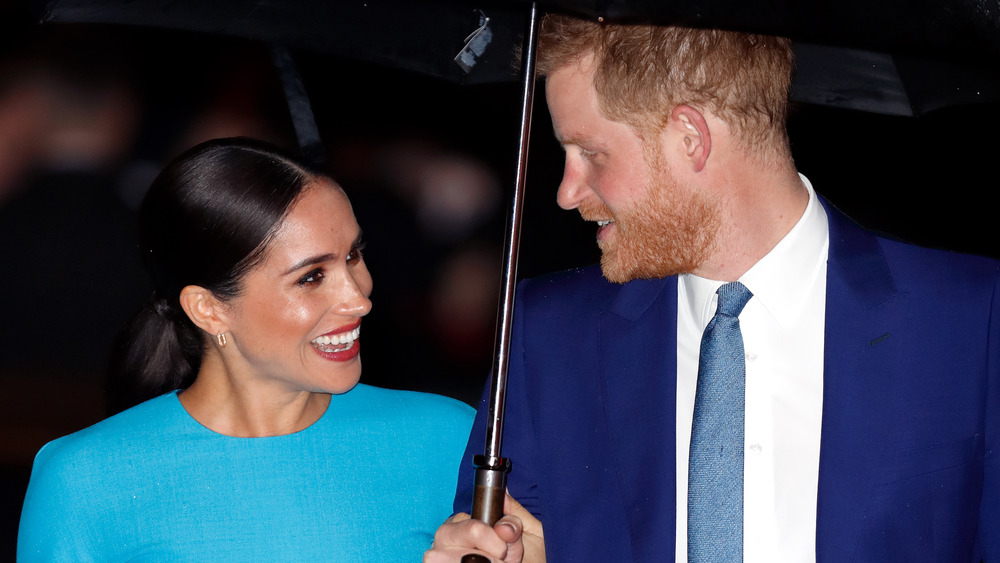 Max Mumby/indigo/Getty Images
These comments about coronavirus being a "punishment" for neglecting Mother Nature are not the first time Prince Harry has connected the pandemic with environmental irresponsibility. In June, the Duke of Sussex spoke out about the need to acknowledge that the coronavirus outbreak may also be linked to "our exploitation of nature," The Telegraph reported.
While Prince Harry has been at odds with Prince Charles ever since he and wife Meghan Markle abandoned their roles in the royal family as part of their "Megxit", this is one topic where father and son see eye-to-eye. After recovering from a coronavirus infection himself, the elder prince said that COVID-19, as well as other major epidemics, are caused the dying out of animal and plant species due to pollution. "The more we erode the natural world, the more we destroy what's called biodiversity, which is the immense diversity of live, plant life, tree life, everything else, marine life, the more we expose ourselves to this kind of danger," Prince Charles said this summer (via Express). "We've had these other disasters with SARS and Ebola and goodness knows what else, all of these things are related to the loss of biodiversity."