Here's What Your Shower Is Missing If You Have Color-Treated Hair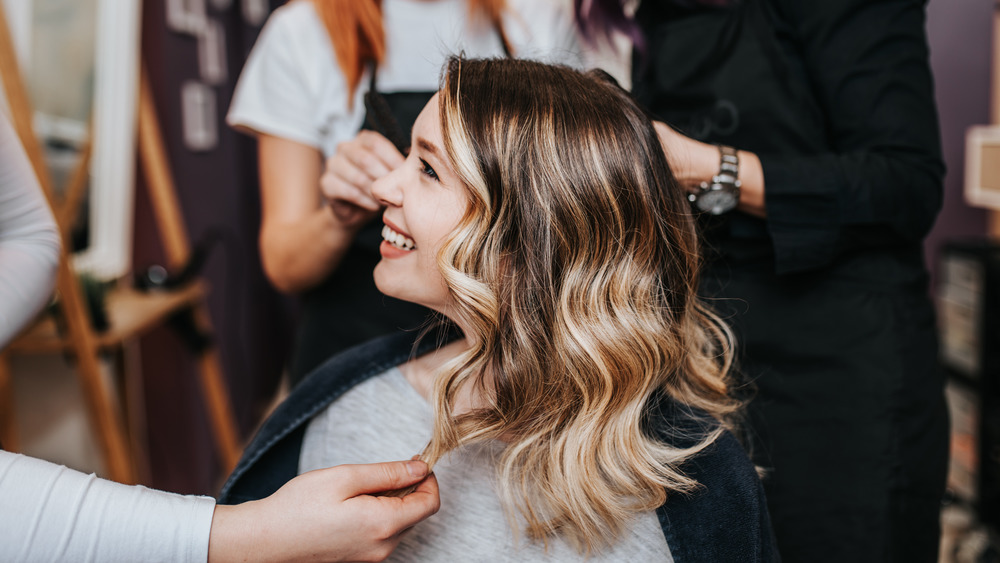 Shutterstock
With hundreds of dollars going towards hair color each year, many are dismayed to find that hues fade fast, or worse — changes color. Especially for blondes, showering in hard water can leave strands looking streaky and warmer in color, depending on the minerals that are present in the water supply. As in many apartment buildings, lots of showers still spout hard water that's filled with trace metals that can affect your hard-earned hair color.
Colored hair maintains itself better when you wash and rinse with cool water, but the water itself may be doing the damage. If you have colored hair, do yourself a favor and invest in a shower-head filter. Celebrity colorist, Tracey Cunningham, tells Vogue, "Every single day our water is so processed with minerals," meaning that chlorine along with other particles like iron, copper, lead, and bacteria make their way into our water supplies, thus affecting hair color. "My blonde clients will come in after six to eight weeks with dull hair. That's because of mineral buildup. It's the bane of my existence," she laments. 
Curbing the influx of hair-damaging particles, a shower-head filter can reduce the amount of harmful additives that reach your mane and your skin. Nikki Lee, co-founder of Los Angeles' Nine Zero One Salon, tells Vogue, "Not only does it help with your color, but the texture of your hair feels better, too, because it's not as brittle." If your hair feels dry or brittle when you get out of the shower, the build up from your water may be taking its toll on your mane and its color.
Find the right filter for your shower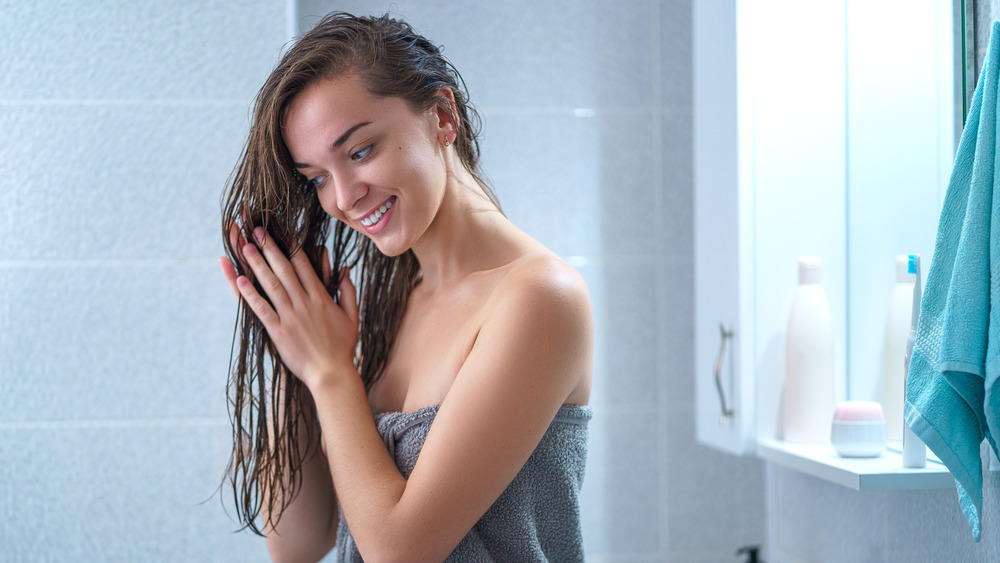 Shutterstock
If you have blonde or highlighted hair, using a filter may be particularly important. Since this color hair is more porous, it quickly absorbs minerals and lingering metals that can impact your hair's look, Byrdie explains. Furthermore, these drying agents can leave your skin looking brittle and flakey since they strip cells of hydration, according to Byrdie.
When looking for your filter, make sure that it removes the minerals that your water contains. So anything from iron to copper to chlorine, your filter should take these out if you're looking to reap the benefits. Check the description to see which chemicals your filter of choice removes. Filters come in all shapes and sizes, too. Depending on your shower, you can opt for a handheld version, an attachable filter, or a filter-shower head combination. However, make sure that the one you choose works with your shower head before you purchase.
While they may be pricey for nicer models, filters make the investment worth it. Think of having smoother hair, perfect hair color, and softer skin, plus the added benefit of knowing that you're not absorbing chemicals and trace metals every time you shower.