What Supermodel Claudia Schiffer Looks Like Today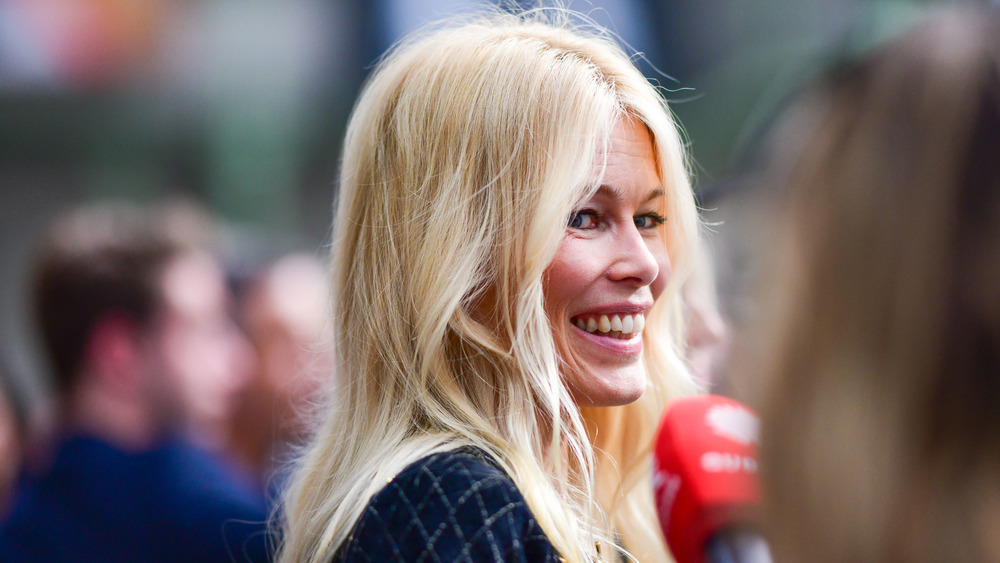 Anthony Ghnassia/Getty Images
When we think back to the '90s, it's hard not to think of the crop of the original supermodels that dominated glossy magazine covers and catwalks. Before there was "Instagram famous," there was just famous, and this pack of just famous supermodels used their fame to establish careers that lasted decades longer than most in their industry. One of the supermodels from the original squad is Claudia Schiffer. Schiffer was first discovered in 1987 at the age of 17 and moved from Germany to Paris to start her modeling career. After more than four decades in the business, and being on the cover of over 700 magazines, we're just so curious. What does she look like today?
Age appears to be just a number for Schiffer. Her signature ice-blue eyes and thick blonde mane remain youthful-looking. Her graceful climb to middle age may have something to do with the fact that she is known for being a sensible supermodel. We know, those are two words that don't often appear together. But Schiffer avoided the dark side of the fashion industry and has stayed away from drugs, mental breakdowns, and tantrums. "I personally didn't go to lots of parties," she told The Independent. "I think the shyness actually protected me from lots of things. That's probably why I have only had good experiences in modelling because I never had that moment where someone offered me drugs or something bad could have happened."
She is still gracing the covers of Vogue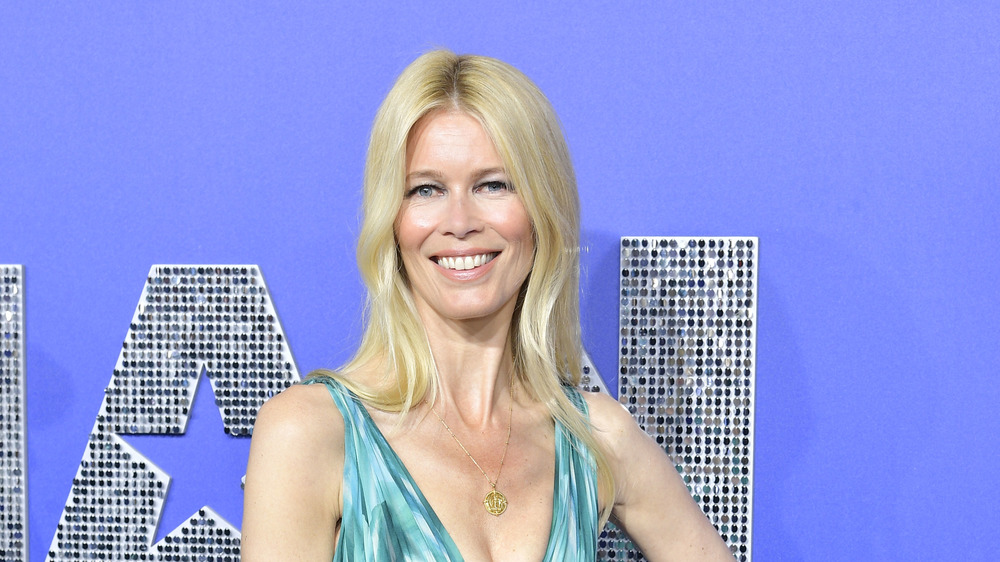 Roy Rochlin/Getty Images
When Schiffer was 48, she was still posing nude on the cover of Vogue Italia and most recently again (but with clothes) on the cover of Vogue Russia at 50. Another secret to her timeless beauty could be credited to her happiness. "I am so happy to turn 50 and in my life I have never felt safer or happier. I don't try to look or feel younger," she claims (per DW).
We know that internal happiness and staying away from a wilder lifestyle has worked in Schiffer's favor, but what about the non-model (also known as normal people) maintenance? In her diet, Schiffer avoids processed food and sweets. She also likes to eat three times a day and avoids snacking. For exercise, she is not a fan of intense sweat sessions and instead prefers long walks, Pilates, and stretching (via Forum Daily).
There's no doubt that Schiffer has been blessed in the genetic gene pool. But we can't deny that her longevity as a model may likely have a lot to do with her lifestyle choices. We're excited to see where this legend of the '90s blonde mane and ice-blue eyes appears next.