The Bizarre Pet-Naming Trend Of 2020 Revealed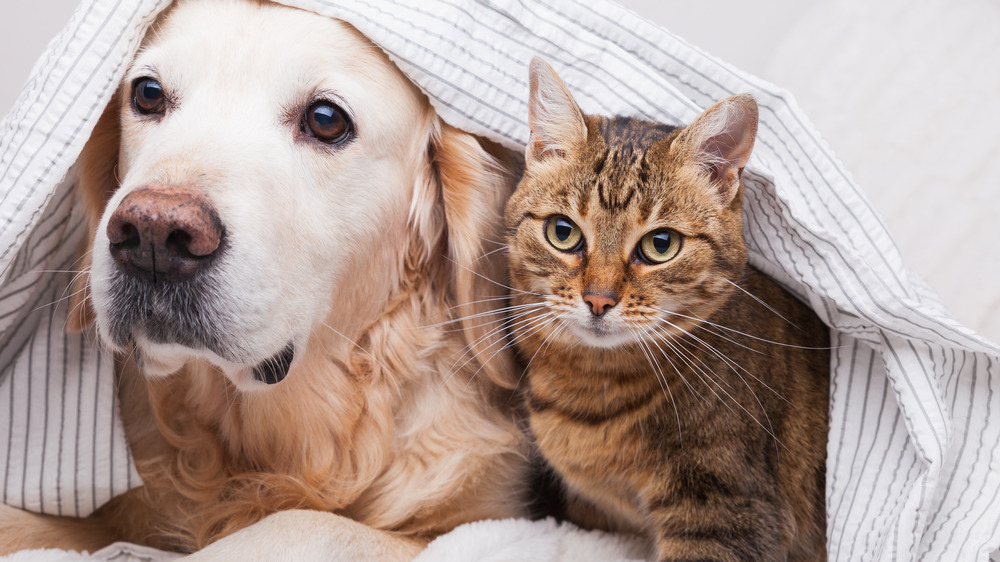 Shutterstock
When we welcome a new fur baby into our homes, we think carefully about giving it just the right name. After all, we'll be using it for the next decade or two when we send our pup to fetch a ball or scold it for digging through the garbage. To quote T.S. Eliot, "The naming of pets is a difficult matter; it isn't just one of your holiday games." Pet names generally fall into four categories: ones that match the pet's looks (Midnight, Snowball); ones that fit its size or personality (Peppy, Munchkin, Hulk, Sweetie); names that work well for both pets and people (Lola, Jack); and quirky names that honor a celebrity or a trend (would you believe, there are quite a few pets out there named Betty White?). 
Rover.com keeps careful track of such matters, and they just released this year's list of top 100 dog and cat names. Much like human names, the most popular picks haven't changed much in the last few years. But it's the "trendy" category that will be raising some eyebrows — and have lots of people saying, "That is sooo 2020."
Chummy pet names lead the pack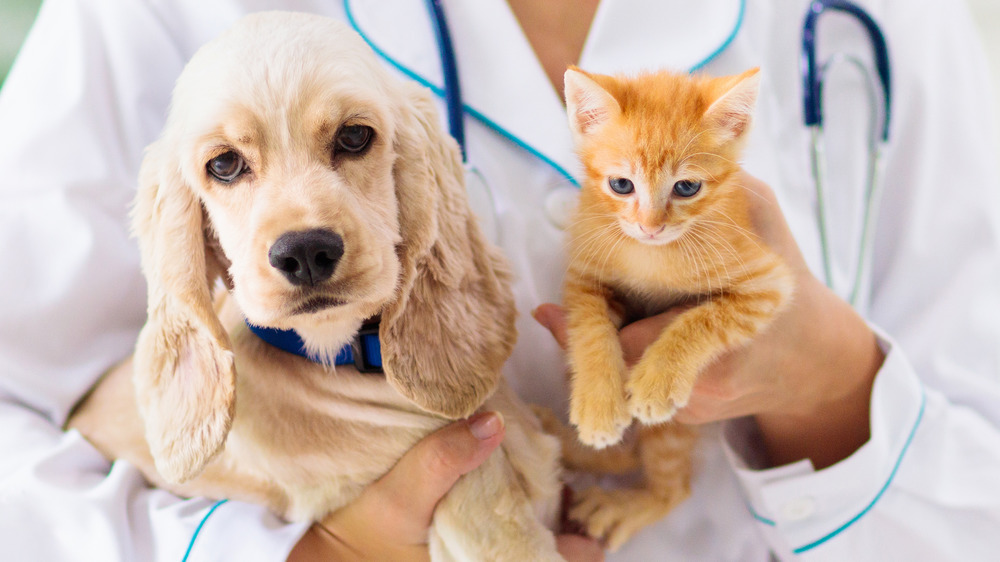 Shutterstock
Owners of both dogs and cats favor human names that have a friendly ring to them. According to Rover, the most popular male dog names are Max, Charlie, Cooper, Buddy, and Milo, and for male cats, Oliver, Leo, Milo, Charlie, and Simba top the list. For both girl dogs and cats, Bella, Luna, and Lucy make the top 5 — and the evergreen Kitty is the #4 female cat name. 
One surprising trend: naming pets after baked goods. The names Croissant and Bread rose 100 percent in popularity for cats this year, and Arepa, Roti, and Tart went up among dogs. Cat lovers seem to be fond of other pleasures too; the names Coffee, Brew, Espresso, and Kona all saw a jump in 2020, as did Hash, Cheeba, and Ganja. Dogs are commonly named for liquor, too; the moniker Pinot Noir went up 258 percent this year, while Rosé went up among cats.
Popular musicians and actors are another common inspiration. For dogs, the name Lizzo skyrocketed 458 percent; other trending names include Nas, Kanye, Taylor Swift, Lady Gaga, Elton, and — get ready to groan — Biggie Paws, Katy Purry, and Catsy Cline. Zendaya can be proud that she's not only an Emmy winner, but also a trending name for kitties.
The 2020 pet name trend raising eyebrows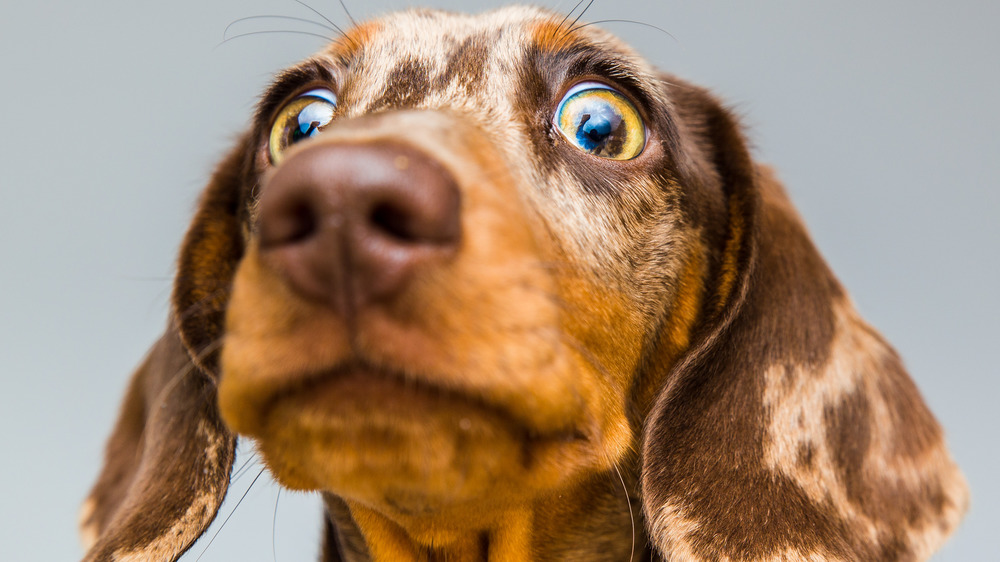 Shutterstock
Some "only in 2020" pet names were to be expected, explains Rover. With so many of us binge-watching TV this year, it's not surprising that the name Geralt (from The Witcher) went up more than 9,000 percent for dogs, and Mando (as in Mandalorian) rose more than 2,600 percent. Following the success of Tiger King, the name Carole Baskin went up 46 percent among dogs. Broadway fans will be happy to hear that the name Hamilton is trending this year, especially among Golden Retrievers: "I'm young, scrappy, and hungry, and I am not throwing away my ball!")
But the most bizarre trend of the year: giving pets pandemic-themed names. True, dog adoption soared this year as we looked for furry companions to ease our stress (per The Washington Post), but many owners went a step further by actually naming their dogs after the virus. The name Covi soared by 1,159 percent among dogs, while Rona rose 69 percent and Corona went up 24 percent. There's even one dog out there named Rona Von Covid and a cat named Dr. Fauci.
It's hard to imagine an owner explaining this choice: "What an adorable puppy! What's its name?" "Oh, I named it after the COVID-19 virus that killed thousands and destroyed our economy." On the other hand, this whole year is hard to explain, and maybe the love and comfort of a pet makes even a somber name seem sweeter.