Here's Why Trump Won't Live At Mar-A-Lago When He's No Longer President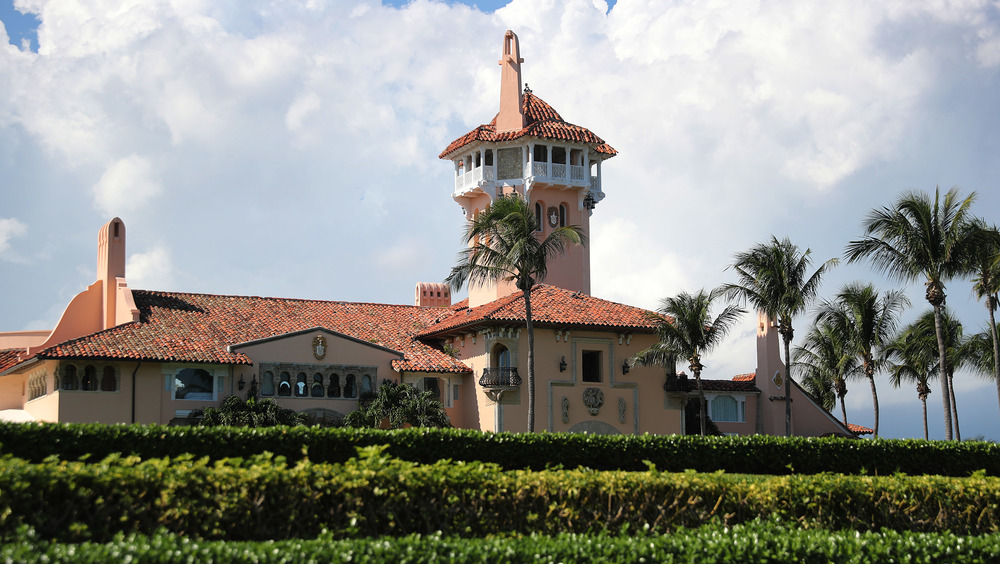 Joe Raedle/Getty Images
President Donald Trump may not have conceded yet, but it appears that he's already started looking into upgrading his private residences at his "winter White House," Mar-a-Lago. Sources have told People: "[The Trumps] are definitely renovating his apartment within the Mar-a-Lago Club to make it larger, more modern and comfortable for his use." 
In September 2019, President Donald Trump changed his main residence from Manhattan to Palm Beach. He went on Twitter to explain the move, saying: "I cherish New York, and the people of New York, and always will, but unfortunately, despite the fact that I pay millions of dollars in city, state and local taxes each year, I have been treated very badly by the political leaders of both the city and state."
"Few have been treated worse. I hated having to make this decision, but in the end it will be best for all concerned," he finished. When the announcement was made, The Washington Post reported he listed his permanent address to 1100 S. Ocean Blvd, Palm Beach — or Mar-a-Lago.
The declaration of address wouldn't normally raise any eyebrows — Mar-a-Lago belongs to Trump, after all. But thanks to a 1993 agreement Trump reached with Palm Beach officials, the then-real estate mogul categorically denied, through his lawyer Paul Rampell, that he would live at the club, "except that he will be a member of the Club and would be entitled to use its guest rooms," he said.
Mar-a-Lago was built by the heiress to Post cereals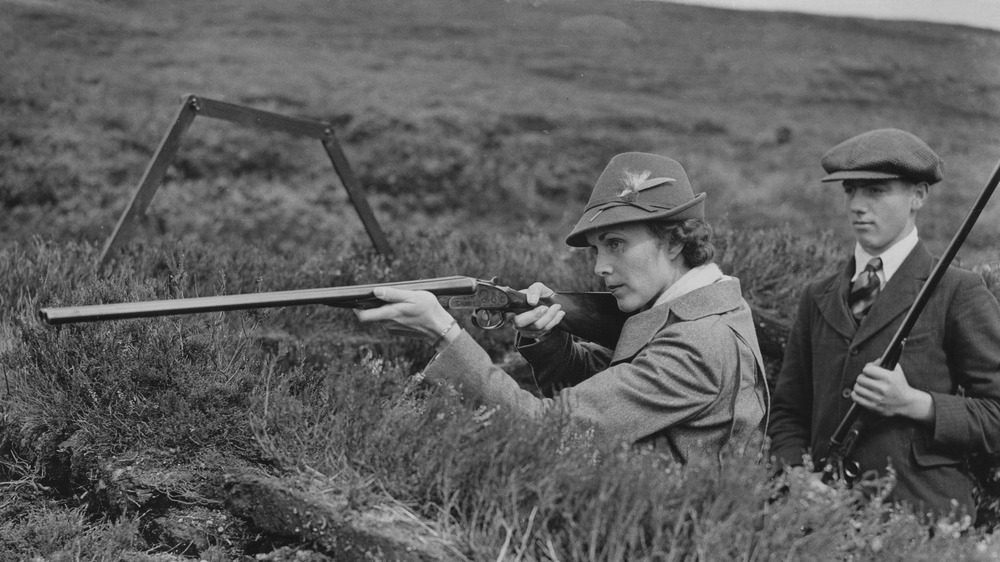 Fox Photos/Getty Images
Mar-a-Lago, which Trump calls his "Winter White House" was built by the cereal heiress Marjorie Merriweather Post. It was completed in 1927 and is located on 20 acres of land with the Atlantic Ocean on one side and Florida's Intracoastal Waterway on the other. In a twist of historical fate, Post donated the mansion to the US government to be used exactly as Trump envisioned, as the "winter White House." 
In its history of Mar-a-Lago, Town and Country says the government, which had only just declared it a National Historic Landmark in 1980, decided to part with Mar-a-Lago the following year. The property was returned to the Post Foundation because it cost $1 million a year to maintain. Donald Trump eventually acquired the property in 1985 for $5 million. He also paid an additional $3 million for the antiques and the furniture.
Trump felt the cost of maintaining Mar-a-Lago as a residence was high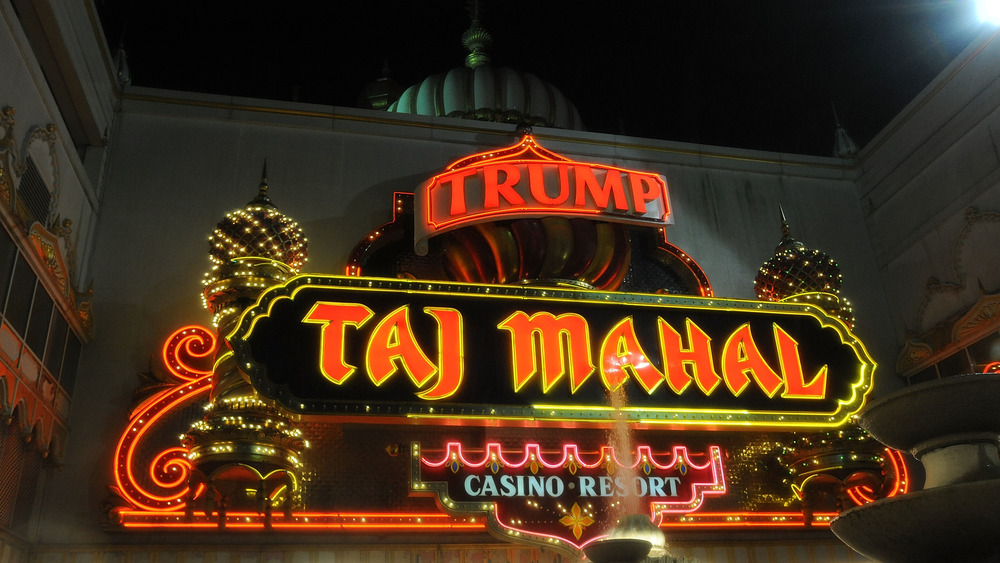 Bobby Bank/Getty Images
But by the early 1990s, The Washington Post says Trump's casinos had begun to struggle, and four of his hotels, Trump Taj Mahal, Trump Plaza Hotel and Casino, the Trump Castle Hotel and Casino, and New York's Plaza Hotel, had filed for bankruptcy protection. The president-to-be began complaining about Mar-a-Lago's upkeep, which he said was about $3 million a year. His original idea, to carve up the estate into luxury homes, was rejected by the town council, so he and his attorneys came up with a plan to turn the personal residence into a private club.
Today, Mar-a-Lago is owned by a corporation called the Mar-a-Lago Club, Inc. Under the terms of the agreement, Trump is not allowed to put up condominiums or co-op units, and if the club fails, it would become a single-family residence again. There were other terms and conditions: Mar-a-Lago's suites could only be used by members for three times a year, and for no longer than seven days at a time. Those seven-day stays also cannot be consecutive.
Trump has a contentious relationship with his neighbors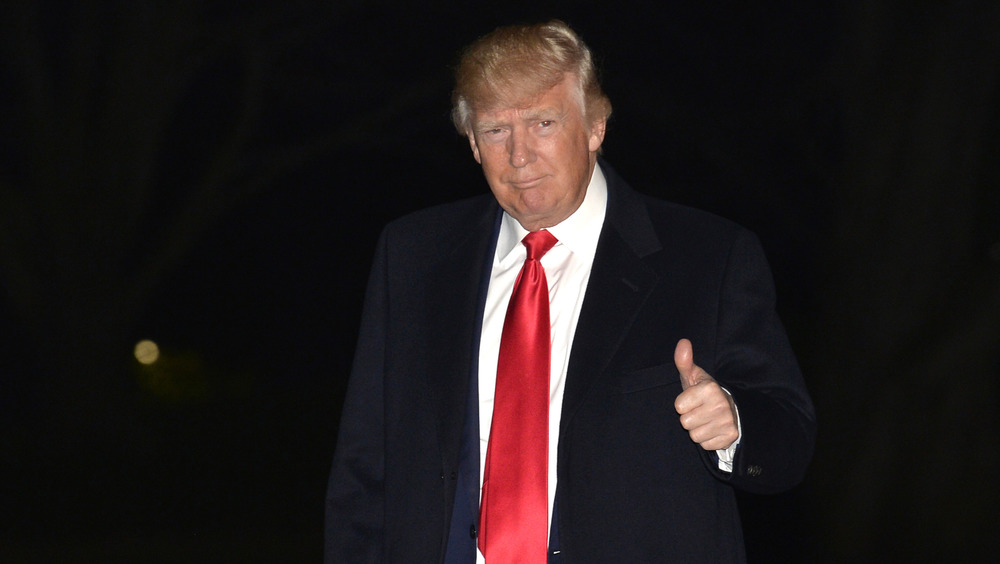 Pool/Getty Images
For Trump to move into Mar-a-Lago and make that his residence is certain to generate problems. He's already sued the town once in 1996 to try and lift some of the conditions that he had agreed to just three years before. (He lost.) And while he voted in person in Palm Beach for the November 3 elections, he was the subject of an elections fraud complaint, which says Trump cannot list Mar-a-Lago as a legal residence because it is a private club (via The Washington Post). According to the state's voting guidelines, "A business address is not typically a satisfactory legal residential address but if the person resides there despite the zoning ordinance, the address could become the person's legal residential address" (via The South Florida Sun-Sentinel).
We're not sure what Palm Beach residents will do if Trump decides to move into Mar-a-Lago permanently. He could sue the town for that right, or the town could opt to revoke Mar-a-Lago's license so it can no longer earn an income (via Yahoo News). In any case, that's yet another matter that will likely be decided after Joe Biden's Inauguration Day on January 20.