The Story Behind Shakira's "Hips Don't Lie"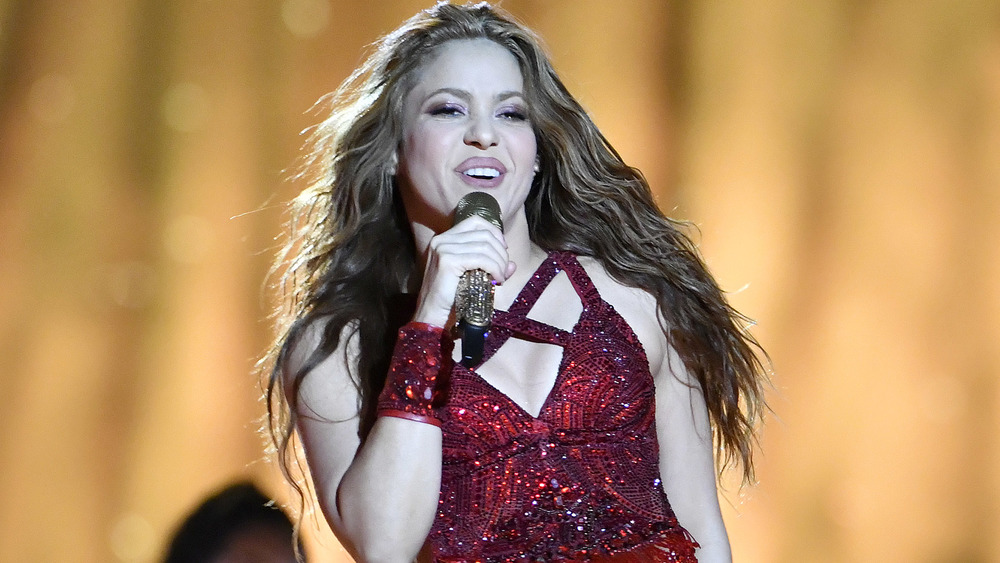 Focus On Sport/Getty Images
Back in 2005, all it took was the first few notes of Shakira's then-new song "Hips Don't Lie" to get you either shaking it at your dorm desk chair or cutting loose on a dance floor. While the Colombian singer first burst onto the American pop scene in 2001 with her English language album, Laundry Service, which featured the undying earworm "Whenever, Wherever," it wasn't until the release of her second album, Oral Fixation, and its chart-topping single "Hips Don't Lie," featuring Wyclef Jean, that she became a bonafide superstar and forever cemented her place among fellow late 90s/early 2000s legends like Britney, Christina, and J-Lo.  
And while it's easy to imagine she wrote the song with lyrics "I'm on tonight/You know my hips don't lie/And I'm starting to feel it's right/All the attraction, the tension/Don't you see, baby, this is perfection" with the aim of creating a club-bumping hit, the actual inspiration is a little closer to her heart than that.
How Shakira's bodily intuition created a dance anthem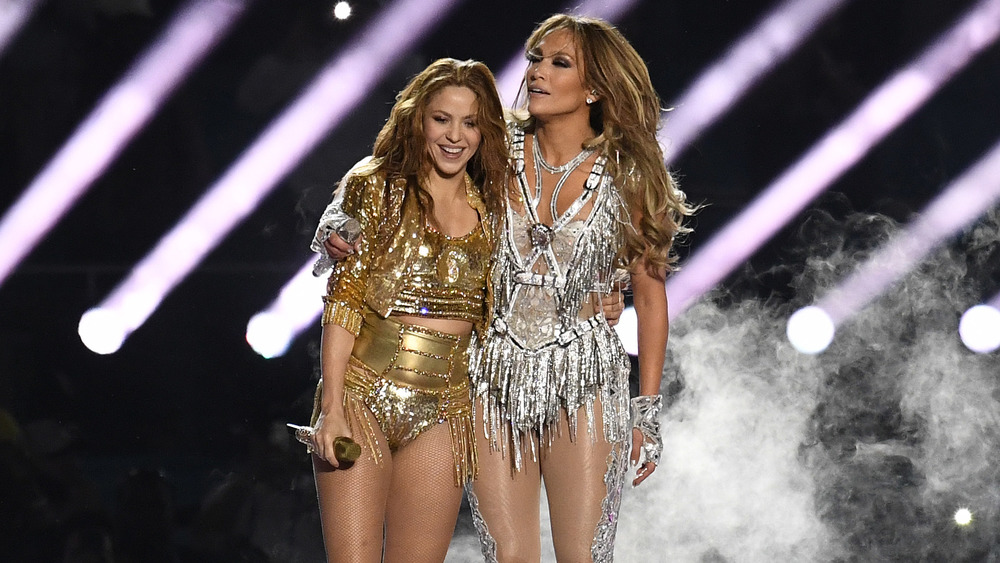 Focus On Sport/Getty Images
"The reason why I named that song that is because, when I'm in the studio, I know when a song is ready and it can be taken out of the oven, and it's exactly when my hips start moving," Shakira told Women's Health in 2014 (via Cosmopolitan). She continued, "So I used to say to my musicians, 'my hips don't lie! Are they moving? They're not moving! So this is not ready.'"
The song spent a whopping 31 weeks on the Billboard Hot 100 chart and hit No. 1 in June 2006. It also hit No. 1 in an incredible 55 other countries (Billboard.com). And thanks to the 2020 Super Bowl performance, the song had a resurgence of popularity, landing on Rolling Stone's Top 100 songs list in early 2020. On Super Bowl Sunday and the following Monday alone, the song saw 1.8 million on-demand audio streams (via Rolling Stone).