This Is What Wednesday From The Addams Family Looks Like Today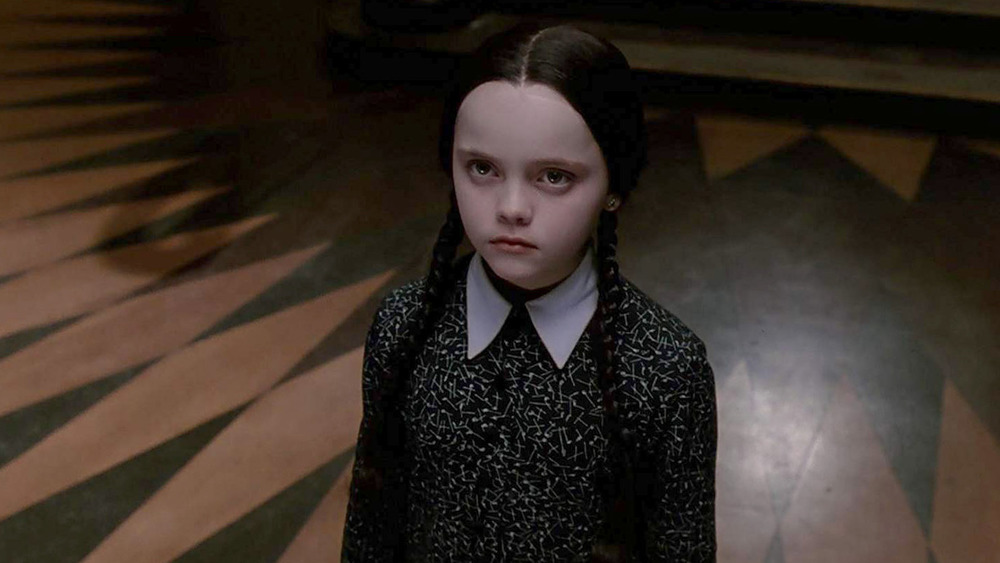 Paramount Pictures
For a whole generation of little girls, Wednesday Addams was their idol. The pint-sized homicidal maniac with the cutest pigtails this side of Pippi Longstocking (who she'd likely destroy, if given half the chance) has become a bonafide style icon, as well as an enduring Halloween costume. She was the breakout star of both iconic family film The Addams Family and its magically superior sequel, Addams Family Values, more than holding her own opposite the likes of Christopher Lloyd, Anjelica Huston, and the late Raul Julia.
Actress Christina Ricci is synonymous with the role in spite of the fact that, unlike many of her counterparts, her adult acting career is very fruitful. She's diversified in a major way, utilizing her unique looks to portray all manner of weirdos as well as the occasional normie, or even real-life character. Wednesday Addams might be all grown up, but for the actress who played the little terror, she's never far from her mind.
The Addams Family movies made Christina Ricci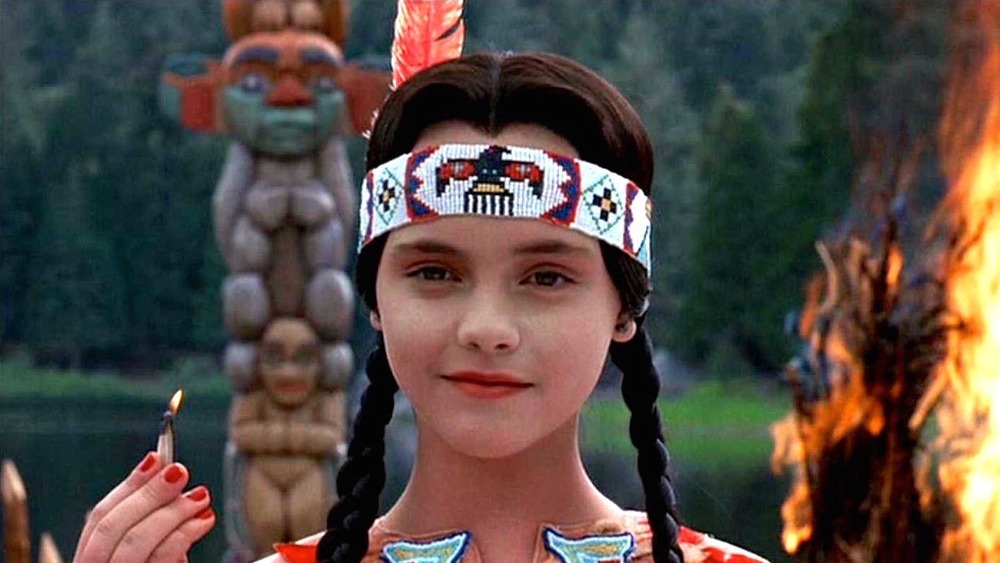 Paramount Pictures
In an interview with The Guardian, director Barry Sonnenfeld (who helmed both Addams Family movies) recounted how he knew Ricci was the perfect Wednesday from the outset. The rest of the cast even elected the then-10-year-old as their spokesperson in relation to a major script change that ultimately altered the course of the first film. Looking back on her time working on the beloved movies, Ricci gushed to the A.V. Club, "Those movies have clearly had the biggest impact on my career and life. I spent a lot of my childhood working on them and promoting them, and I've spent the rest of my life talking about them!"
She doesn't mind talking about Wednesday forever either, explaining, "I feel very inextricably bound to her, because I feel, like, who can say how much influence being that person at that age for the amount of time that I was her, the amount of positive reinforcement from playing that character."
Little Wednesday Addams is all grown up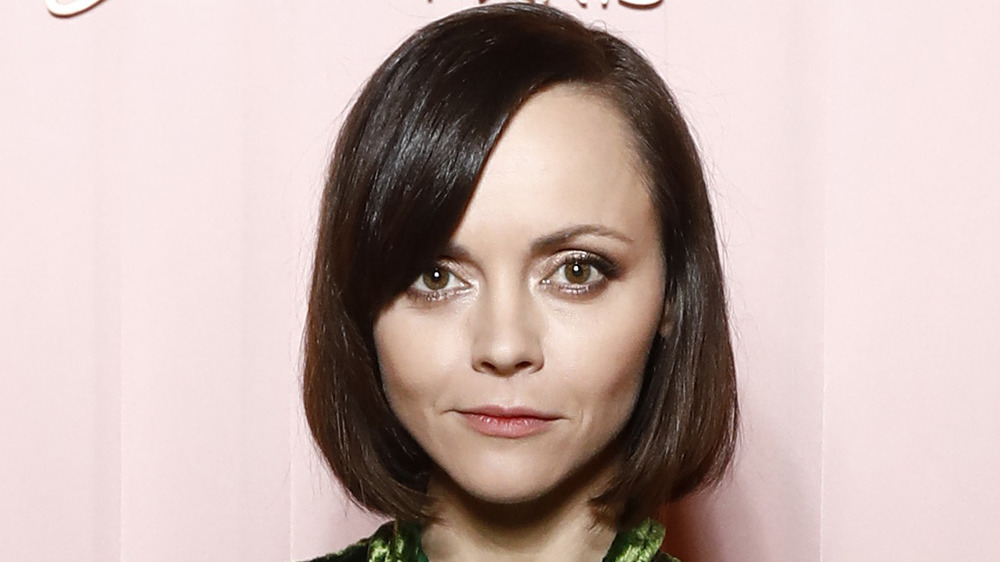 Julien M. Hekimian/Getty Images
Ricci's post-Addams Family career took in noteworthy roles in Casper, another family classic, TV's Ally McBeal, Grey's Anatomy, and the short-lived Pan Am, as well as tougher stuff like Black Snake Moan, in which Ricci played a sexual assault survivor. Speaking to Indiewire, she admitted that taking on more challenging work is part of her strategy for showing off everything that she can do as a performer. "I'm a natural contrarian. So anytime someone tries to tell me what I am, I immediately change and I'm something else," she revealed.
Ricci explained, "Sometimes it's terrible and I should really just allow people to view me the way they want to, but I have a real desire and drive to define myself and to not be defined by others." On her approach to choosing roles, the actress noted, "I don't like stereotypes, I like individuals." She might be Wednesday Addams until the day she dies, but Ricci has proven time and again she's no one trick pony.