Miley Cyrus' Sad Confession About Liam Hemsworth Is Turning Heads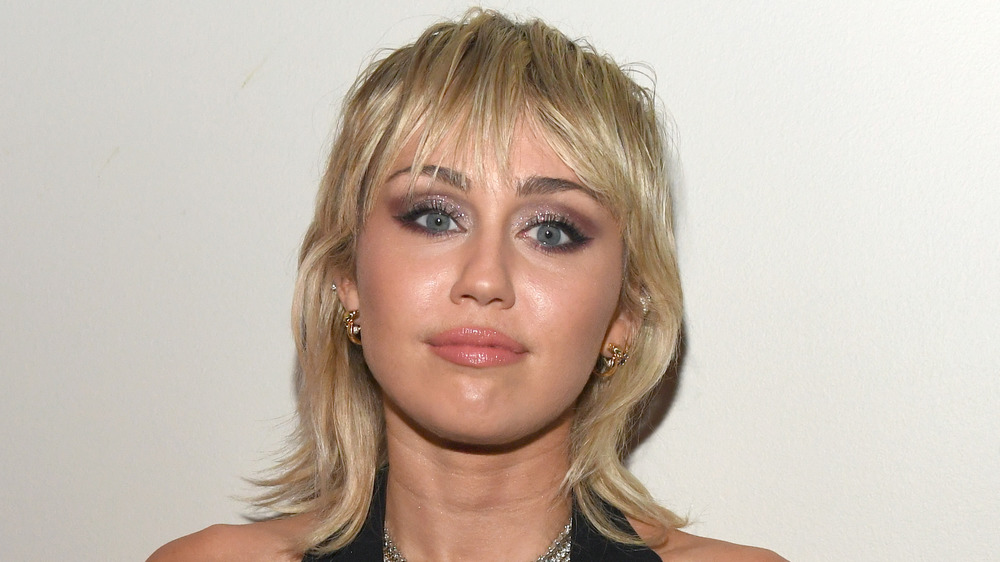 Kevin Mazur/Getty Images
Miley Cyrus revealed what really happened between her and her ex-husband, Liam Hemsworth, in a recent interview with Howard Stern. The marriage lasted less than a year, with the couple splitting up in August 2019 after tying the knot the previous December. What went wrong?
It looks like the couple simply couldn't get along. "There was too much conflict," said the Hannah Montana star (via the Daily Mail). "When I come home, I want to be anchored by someone. I don't get off on drama or fighting."
The couple had been together on and off for a decade. While they were engaged, Cyrus said she wasn't sure that they would ever get married, until a tragedy brought them closer together. After their Malibu home burned down, Cyrus said she was crushed. "I lost everything," she said. Cyrus added, 'I had so much and it was all gone, every song I had ever written was in that house. Every photograph of me that my parents had given to me, all my scripts, I lost everything."
Miley Cyrus still loves Liam Hemsworth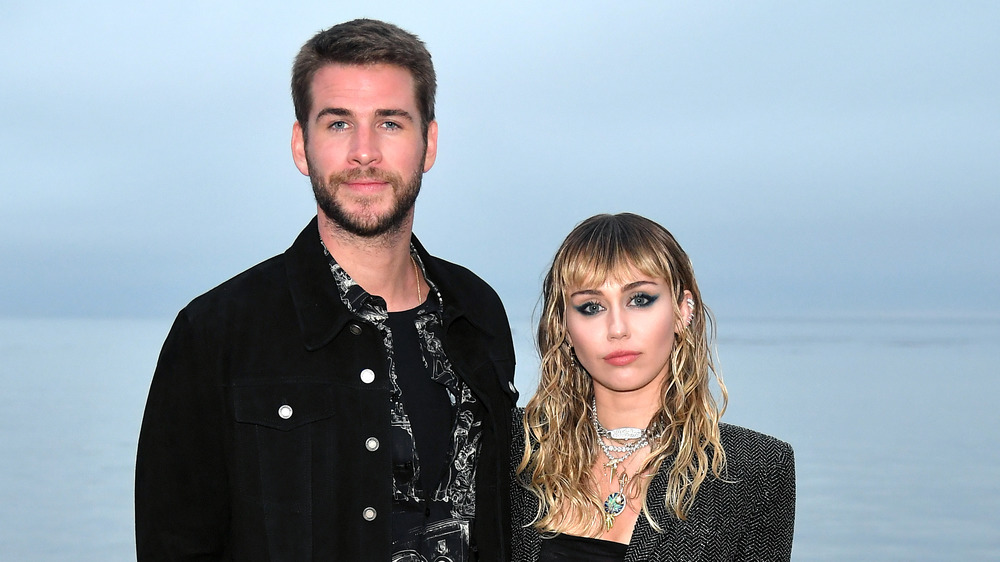 Neilson Barnard/Getty Images
Cyrus tried to heal, bringing her closer to The Hunger Games star. "And so in trying to put that back together, instead of going, 'Oh, nature kind of did something I couldn't do for myself; it forced me to let go,' I ran toward the fire," she said. "Which is not abnormal, a lot of animals do this and end up dying, like deers run into the forest. You're attracted to that heat and me being an intense person and not wanting to sit with it, and not wanting to go, you know, 'What could be purposeful about this?' I just clung to what I had left of that house, which was me and him."
While things didn't work out with Hemsworth, Cyrus still cares about her ex. "And I really do and did love him very, very, very much and still do, always will," she said.
There might still be love there, but Cyrus isn't living in the past. Cyrus is dating, although she's being really careful. "I do a lot of FaceTime sex – it's the safest sex," she said (via Hollywood Life). "I'm not getting COVID. I am definitely not going to be doing anything that's irresponsible for myself or for other people... it's just ridiculous for anybody that won't take the right precautions to keep each other safe."