What Happened To Caleb Johnson From American Idol?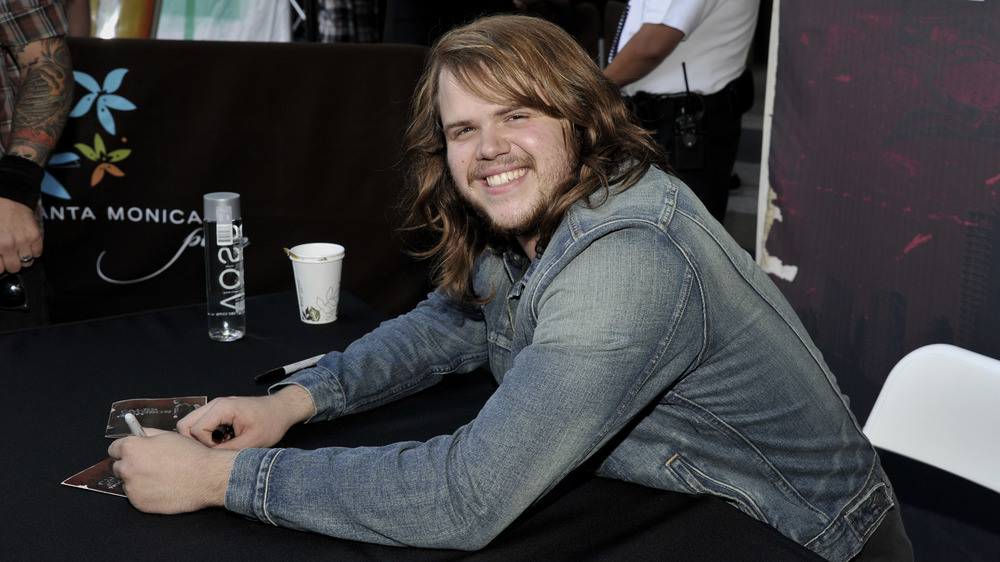 John M. Heller/Getty Images
Back in 2014, Caleb Johnson received one of the highest honors a singer can obtain in the music industry — he was proclaimed the winner of season 13 of American Idol. After his win, the rocker went on to record his debut album, Testify. Despite its initial success, Johnson is quick to admit that the album was not a reflection of his own musical vision, as much of the artistry of the album was left up to the show's record label (per the Greensboro News & Record).
After his first record was released, Johnson became a full-fledged rock star, embarking upon tours with icons such as Kiss, Blackstone Cherry, Cheap Trick, Joan Jett, and Sammy Hagar. Not only that, but Johnson shared the stage with Warren Haynes and Jason Bonham as a part of the American Idols Live! Tour 2014 that hit 40 cities throughout the course of three months in 2014.
Then, just two years after his debut on the show, American Idol was canceled. For Johnson, this news was profoundly positive, as it meant that his creativity could no longer be controlled by the show's record label. "The show got canceled on FOX like two years after I won, so all the contracts were null and void," Johnson told Blue Ridge Public Radio. "The management company shut down, they went bankrupt, and I went like 'Hallelujah,' and that was it. I was a new man."
Since his win and subsequent album release, not many have heard from Johnson.
Caleb Johnson is beginning to find his voice again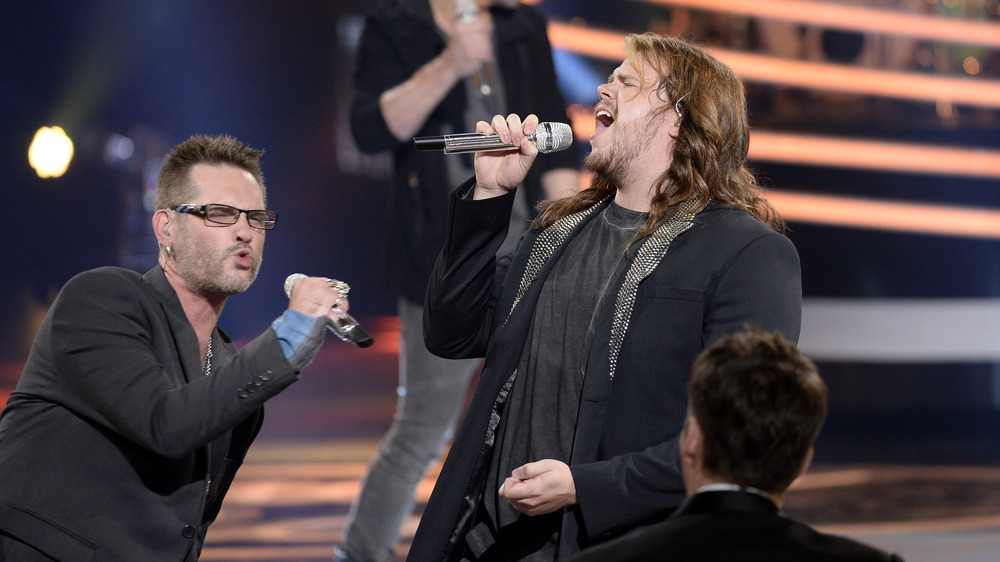 Kevork Djansezian/Getty Images
After creating his own record label, Johnson got to work representing his own musical interests on his latest album, Born From Southern Ground. The album, released in 2019, showcases a decidedly more authentic version of the singer that includes a balance between blues, gospel, and rock music (via the Greensboro News & Record). Soon after the release of this album, Johnson's standout vocal chops were soon lending a hand to many other creative projects, including as a frontman of the new version of Meatloaf, called Bat, and as one of the many vocalists chosen to be a part of the Trans-Siberian Orchestra (per Blue Ridge Public Radio).
Fast forward to 2020, and Johnson is back in the studio, creating music with his bandmates once again. Though a new album has yet to be announced, Johnson promises that there will be no shortage of music coming in this new era of his creativity. "I'm lucky enough to have the capital to do creatively whatever I want, so I'm gonna continue to do this, continue to make records independently until I decide to just retire, which hopefully will be until I die," he told the Greensboro News & Record.