Here's What We Know About Jonathan Scott's New Documentary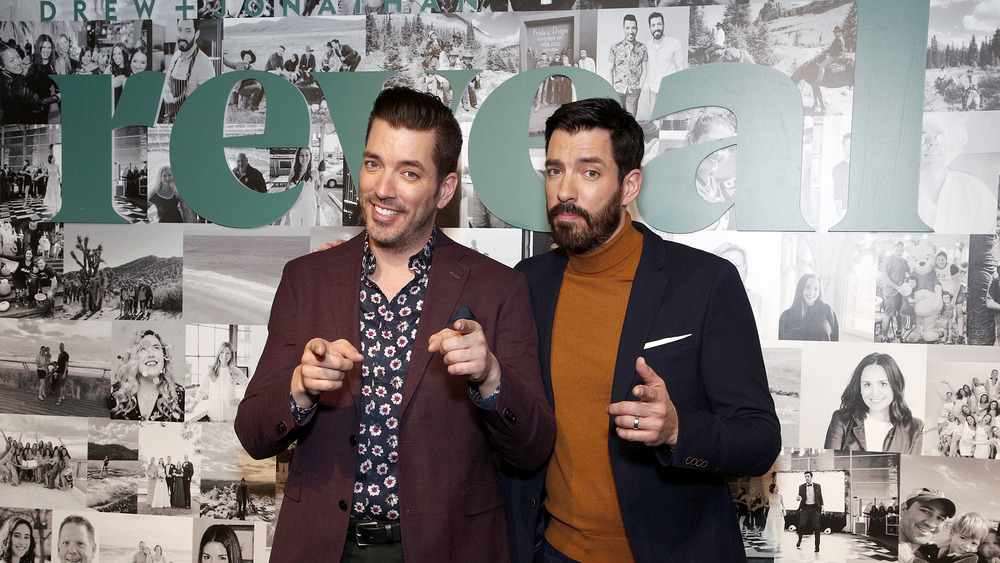 Astrid Stawiarz/Getty Images
Jonathan Scott is making headlines again, this time for a new documentary. The Scott brothers are no strangers to fame and scandal (via Showbiz Cheat Sheet), but Property Brothers star John Scott's new project is something we can all get behind. Debuting through PBS on November 16, Jonathan Scott's Power Trip marks both a more serious form of cinema for Scott as well as a new role independent from brother Drew as a director (via KPBS). 
Jonathan Scott wants to understand solar power, and he's bringing viewers along on this journey (via PBS). In one of his many renovations, Scott was working to add solar power to his home and kept stumbling into roadblock after roadblock. As Scott describes it, "there are some very powerful people preventing us from attaining [clean energy]" (via Screen Rant). His journey covers multiple perspectives, including coal miners seeking a new, healthier form of employment, conservatives seeking solar independence, Navajo leaders working to provide clean energy to their communities, and the politicians on both sides of this issue. With the documentary currently ranking at a 7.5/10 on IMDb, it seems that Scott's message is coming through clearly. As one reviewer shares, "Power trip kept my attention from beginning to end. I am glad I watched it."
Add to the cast list heavy hitters like Al Gore, Bernie Sanders, and Debbie Dooley, and it's clear that Scott has really done his homework on seeking perspective on the subject.
Jonathan and Zooey are an environmentally conscious couple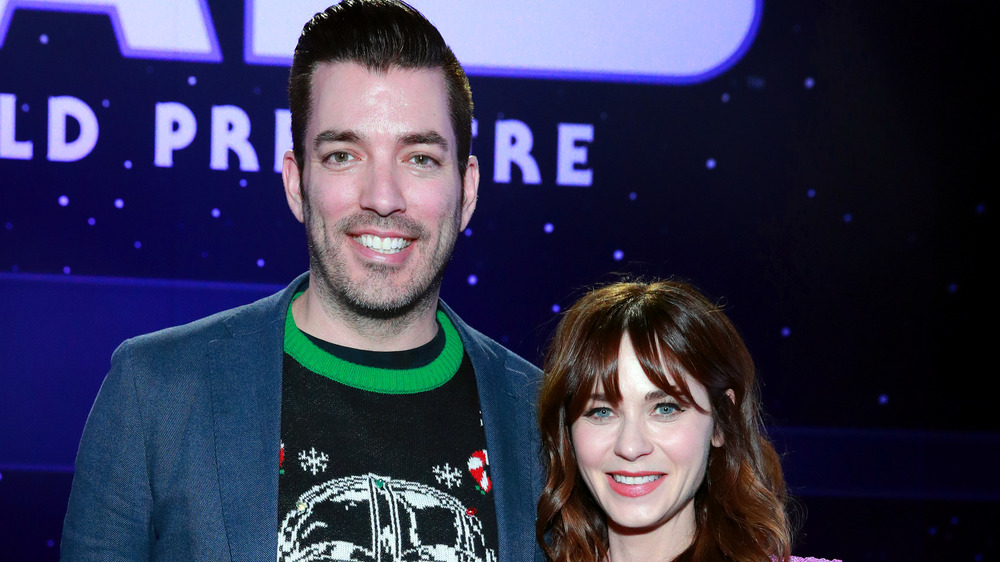 Rich Fury/Getty Images
If you are surprised by this endeavor into more serious cinema from a star known for reality television, you shouldn't be. For one thing, Scott's girlfriend Zooey Deschanel has long been environmentally conscious (via PureWow). She has been highly supportive of his efforts, sharing on his documentary debut in November "I'm so proud!!!" (via Instagram).
But Scott's environmental roots run far deeper. Telling the story of his first house back in Canada, the renovation expert discusses how he chose to purchase wind power credits (via Independent Lens). His personal experience with solar began in 2015, as he was attempting to add this to his own home in Las Vegas. These experiences helped drive his documentary. Says Scott on film, "I was shocked to find that there's a silent war being waged against everyday people who are trying to have a say in where their power comes from. It's not about politics, it's about the truth."
Scott saw this information as way to advocate for the people being harmed by our outdated practices, too, saying, "Everyone deserves the opportunity to live in a safe, healthy community without the fear that some giant company will poison them and make them pay to fix it," (via People). Readers who wish to learn more about the film or ways to take action on the knowledge provided can visit the Power Trip website online.