The Truth About Marilyn Monroe And Robert Kennedy's Relationship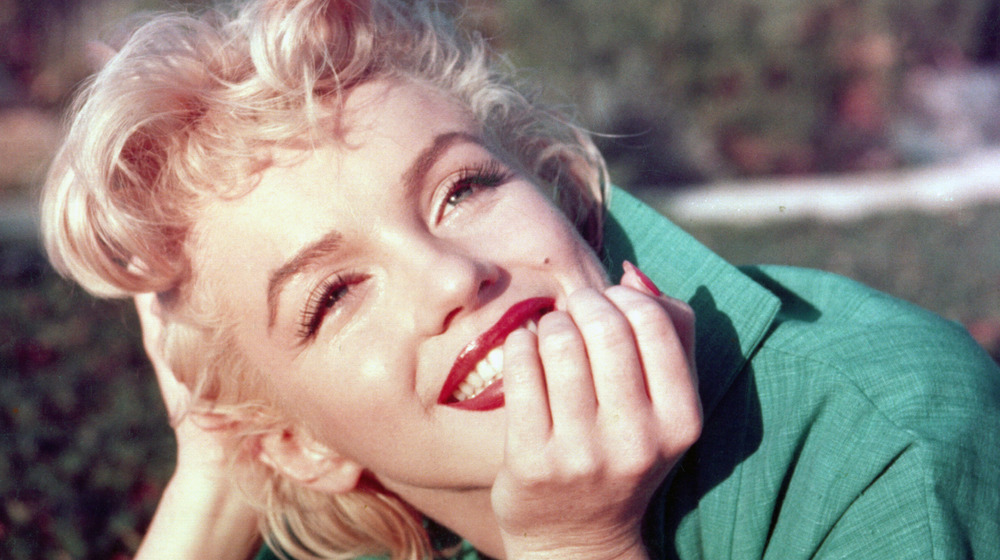 Baron/Getty Images
Since actress and starlet Marilyn Monroe passed away in 1962 at the young age of 36, much of her death and even her life has remained mired in mystery. Much of the circumstances around her death are still unknown. Although her death was ruled a suicide, much of the "key forensic evidence went missing shortly after [Monroe] died," and many key witnesses who saw Monroe the night of her death have provided contradicting stories (via The Independent). And Monroe's own insights could not be relied on, either. Following her death, her business manager, Inez Melson, set about burning her papers and changed the lock on Monroe's filing cabinet (via Vanity Fair).
Monroe was first catapulted to fame with her breakout role in 1950's The Asphalt Jungle, which premiered the same year as her small but notable role in All About Eve (via The Gold Derby). At this point, Monroe was already divorced, having married her high school classmate Jim Dougherty in 1942 (via People).
"If I hadn't gone into the Merchant Marines during World War II, she would still be Mrs. Dougherty today," Doughtery told People in 1976.
An affair to (maybe) be remembered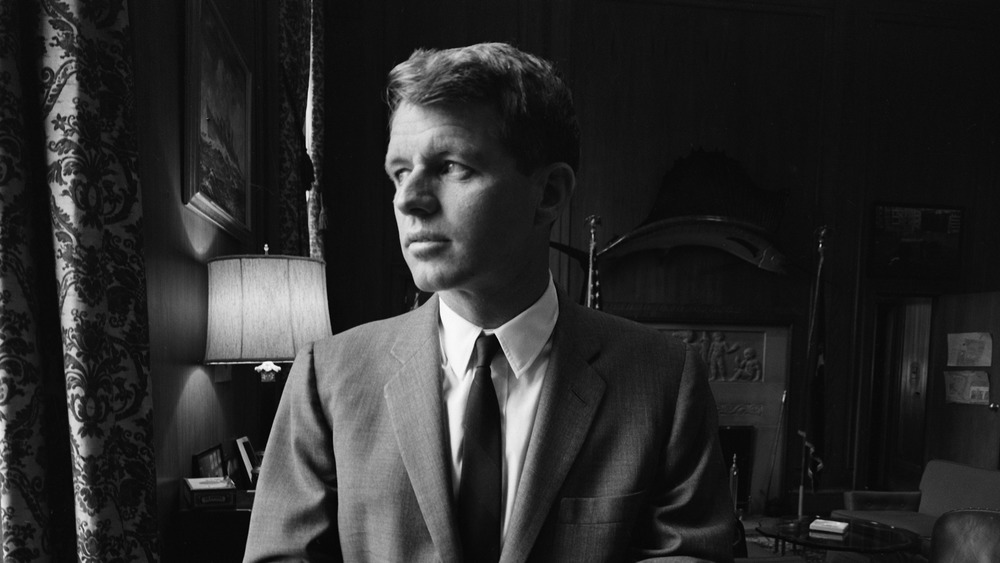 Michael Ochs Archives/Getty Images
For decades, rumors have swirled about Marilyn Monroe's involvement with both President John F. Kennedy and his younger brother, Senator Robert F. Kennedy. However, there was no evidence substantiating the rumors of an affair between Monroe and Robert Kennedy — that is, until 2016, when a letter came up for auction via Julien's Auctions (via Telegraph).
The letter, from the Kennedys' younger sister, Jean Kennedy Smith, to Monroe, reads, "Understand that you and Bobby are the new item," and "We all think you should come with him when he comes back East!"
The letter was unearthed by David Strasberg, son of Lee Strasberg, Monroe's acting coach and to whom she left a number of her things.
FBI Director J. Edgar Hoover had initiated an investigation into Monroe's and Robert's relationship. However, despite his best efforts — such as deploying his staff to watch Robert at parties — Hoover was never able to find anything to confirm his suspicions.
The many loves of Marilyn Monroe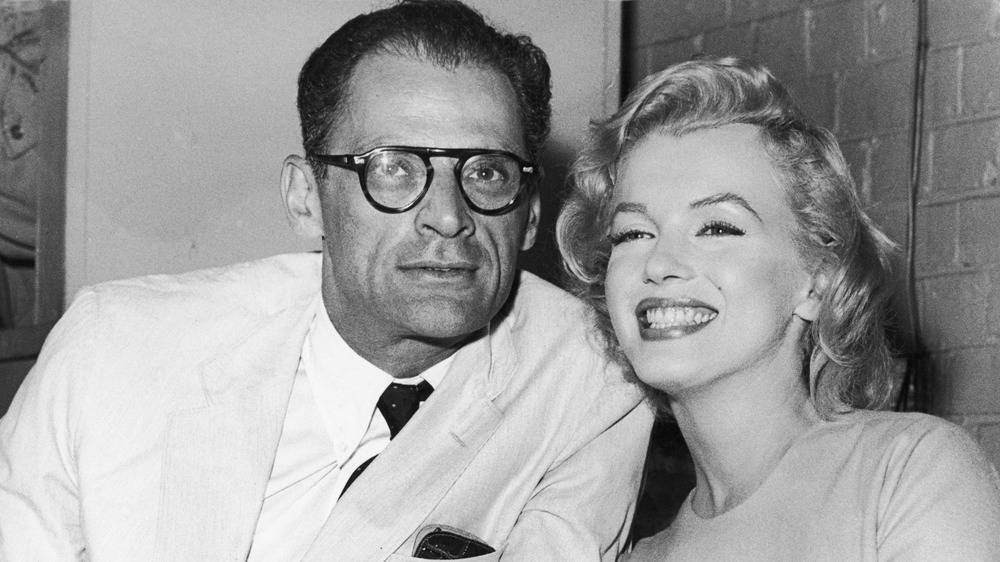 Fox Photos/Getty Images
Of course, Robert Kennedy and John F. Kennedy are just two of the many loves (rumored or real) of Marilyn Monroe. As her good friend and photographer Sam Shaw once said, "If Marilyn slept with every guy that claims he was with her, she would have never had time to make any movies."
In addition to her potential involvement with the Kennedys, Monroe was also linked to comedian Milton Berle, Elia Kazan, Marlon Brando, and Frank Sinatra, among others (via People). Most notably, Monroe was married to both baseball player Joe DiMaggio and writer Arthur Miller.
Monroe wed Miller in 1956. Their marriage lasted less than five years, during which time the FBI first began to monitor Monroe, due to Miller's potential links to communism (via The Atlantic).
While we'll never know the full truth of Monroe's life, one thing is for certain — It's not going to stop many from trying to find out.