Lily James Is Worth More Than You Think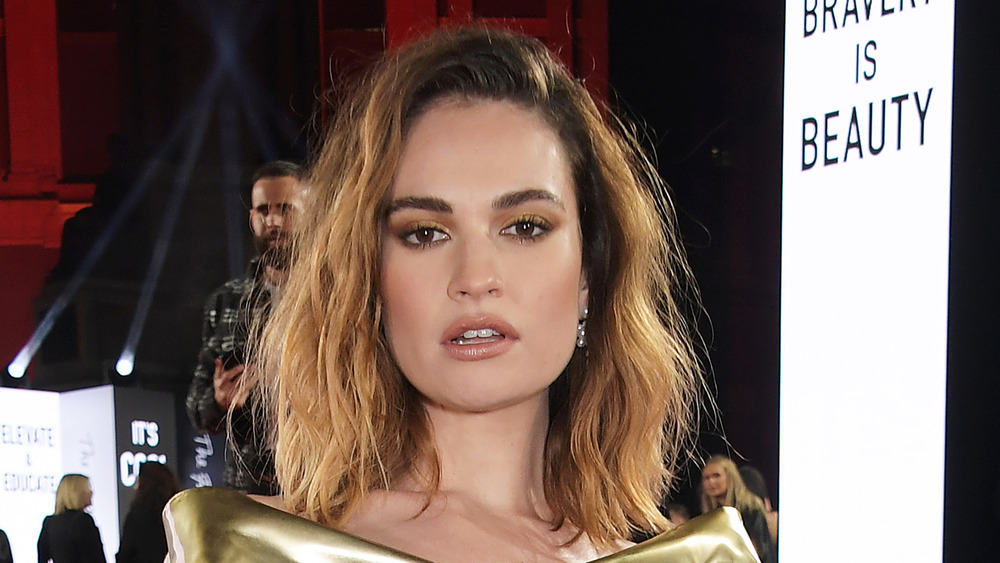 David M. Benett/Getty Images
Lily James is the quintessential English rose-turned-Hollywood star. After she became a series regular on the all-conquering Downton Abbey, 2015's live action adaptation of Cinderella was more or less her coming out party in the film world. Prior to that, James was a regular on a couple of British TV shows, and had bit parts in Clash of the Titans, Broken and Fast Girls. What's more, roles in take-notice film roles in Baby Driver, Darkest Hour, and Mamma Mia! Here We Go Again (as a young Meryl Streep, no less) diversified her slate.
Although her star is clearly on the rise, James is reticent about becoming lost in her own image, telling Modern Luxury, "It's sort of bizarre to me to even associate myself with that." James simply tries to "be true to [herself]," acknowledging, "I know that I'm flawed, and I know that I'm not perfect... I think it all comes from within."
Pay equality is hugely important to Lily James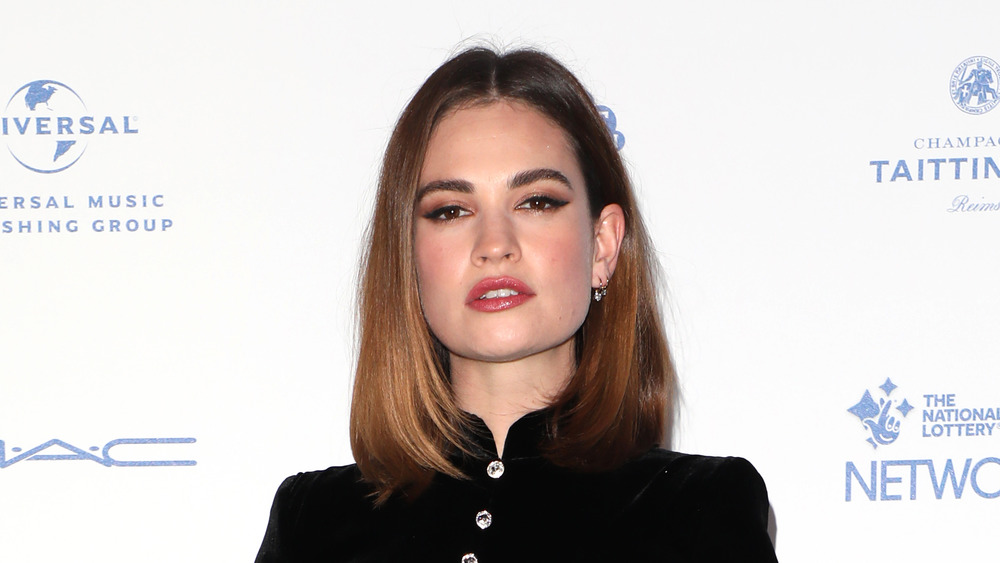 Lia Toby/Getty Images
The star of the Mamma Mia! sequel maintains she's not a huge A-list actor (yet), but she's passionate about putting her platform to good use. For example, she's participated in U.K.'s ERA 50:50 campaign, an effort that, according to its website, "is campaigning for a 5050 gender balance across British stage and screen by 2020." As she told Allure, this is not merely a matter of "actresses moaning for more money" from the powers that be. "It's about the direct impact on our communities, and that extends to all things with diversity and women," she said. "It's got to be fixed. I've got to get more involved."
The idea of demanding an inclusion rider on future projects is one that she feels somewhat embarrassed about as, "I don't know if people will laugh at me if I say I need to have it, because I guess you have to have a certain amount of status to actually enforce those things." However, as James argued, "I think whatever point you're at it's something you can say, and we've all got that power."
Lily James has earned her spot in Hollywood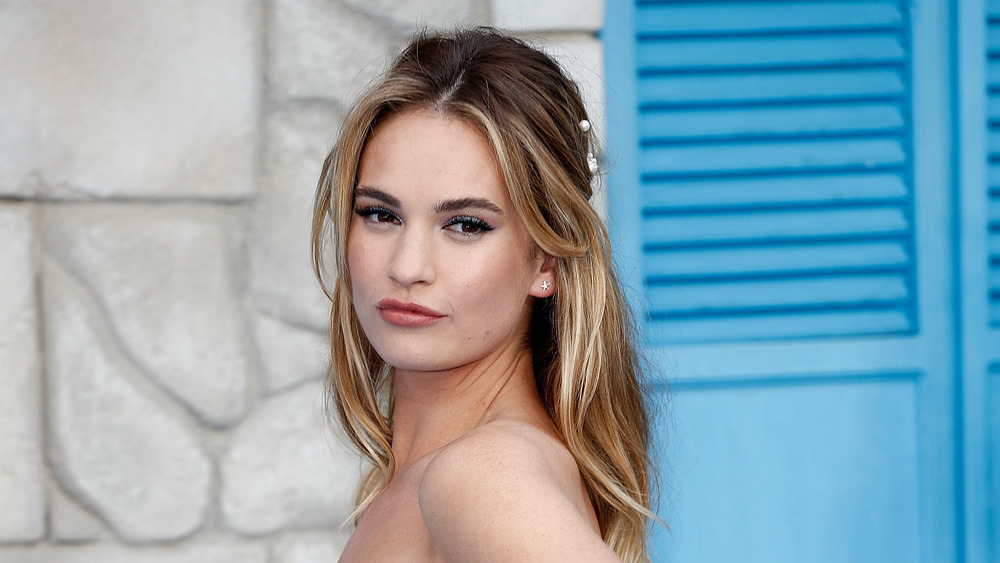 John Phillips/Getty Images
James' passion for advocacy also came up when she chatted with Modern Luxury in 2019. As the publication noted, the actor is "an avid supporter of the Motor Neurone Disease Association and is becoming increasingly involved in environmental causes." She explained to the outlet that she doesn't let the "fear that you don't know enough" hold her back from getting involved. "I think it's about everyone doing a little bit and everyone learning together," she said. 
James loves acting, but opening herself up isn't always easy. "You have to let everything affect you, everything hit your nerves, so you can perform," she explained to The Guardian. "So it feels as if you're constantly trying to guard yourself or let people in, put walls up or break them down. Your roots are often being ripped out and put somewhere else, so it's sometimes harder to feel that stability in life." Still, it's worked for her so far, with James being worth $4 million, according to Celebrity Net Worth.