The Trailer For 'Wendy Williams: The Movie' Is Turning Heads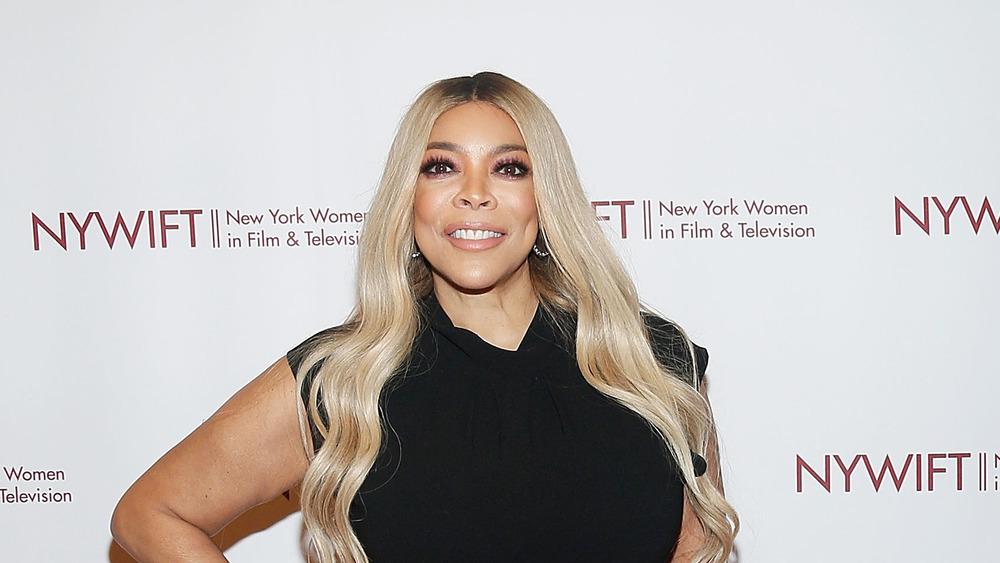 Lars Niki/Getty Images
Talk show how and rumor mill queen Wendy Williams is getting the biopic treatment, with the new flick Wendy Williams: The Movie coming out on Lifetime. In a trailer for the new made-for-TV-movie, the syndicated talk veteran, played by actress Ciera Payton, is seen sitting behind a radio mic, proclaiming her status as a force to be reckoned with. "It's your girl Wendy Williams on the mic... I am here to stay," she states. "Wendy Williams is not going anywhere. I'm gonna come in like a hurricane."
The trailer displays the ups and the downs of the daytime talk star, detailing her rise to fame from a radio show underdog to the heights she's reached today. What's also got fans talking are the intimate details the biopic didn't shy away from, showing her "coke habit" and her husband, Kevin Hunter, having a baby with another woman (via People).
The sneak peek also reenacts Wendy's troubling health issues, like the time she fainted on air during the show's Halloween episode and the details of her more recent foibles. Williams serves as an executive producer, making the movie an "authorized biopic" for fans to enjoy. 
Fans have a lot to say about the new Wendy Williams: The Movie trailer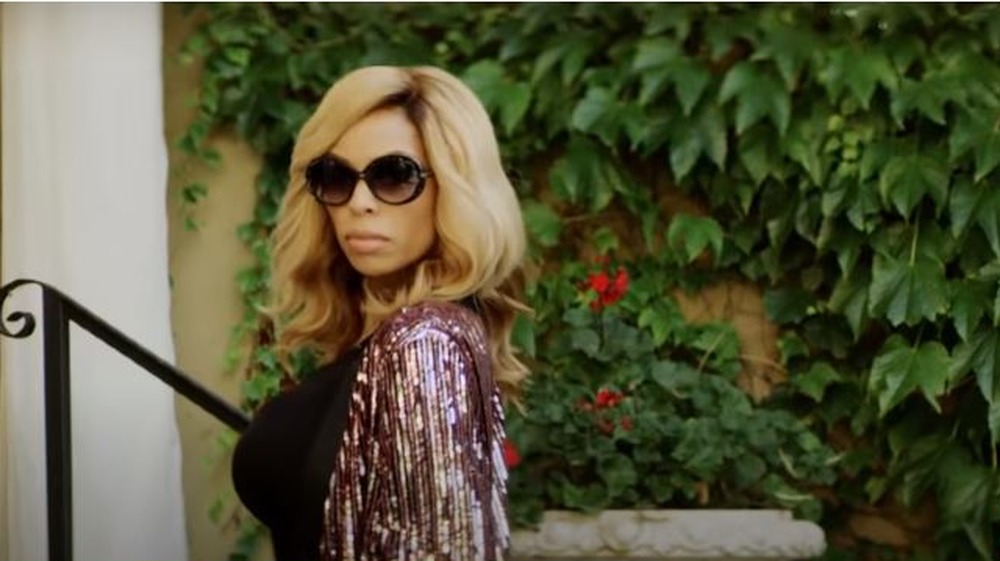 YouTube
Wendy Williams: The Movie premieres at 8 p.m. Saturday, January 30, on Lifetime. A feature-length documentary on Williams will follow the premiere, showing Williams in a stripped-down, vulnerable state as she speaks directly to the camera about her myriad experiences since childhood.  After a clip of Wendy introducing the trailer hit Twitter, fans sounded off with their opinions about the feature, with many expressing their excitement and their shock about what the movie will show. 
"They even got the part where she fainted," wrote one Twitter user, adding two crying emoji to express their emotion about the truth of the biopic. 
"OMFGGGG TEAAAAA," raved one fan, excited about the prospect of what will be shown in the film. 
Others also wondered how faithful the movie will be considering Williams' executive producer role. "If you're involved with the making of this, I'm sure it's going to be pretty biased. Or is it going to be truthful, even if doesn't show you in the best of light?" questioned a fan. 
"I can't imagine how real this movie is if you just met the director on your show today!! Just doesn't sound right," doubted one user. "I would think if this was truthful you would have been working with the director at some point during the making of it. Hope its not a bunch of BS!"