Zendaya Sets The Record Straight About Drake's Lavish Wrap Party Gifts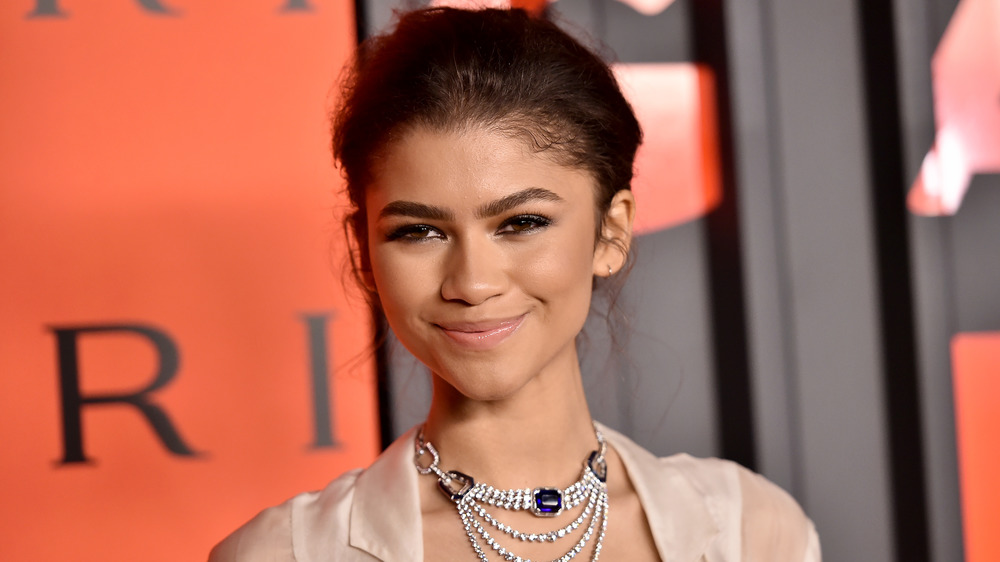 Steven Ferdman/Getty Images
Fans of the hit HBO series, Euphoria, have been anxiously awaiting a second season. The show, which premiered in 2019, focuses on a group of high school students navigating issues such as addiction, sex, and violence, and served as a breakout moment for former Disney star Zendaya, who plays main character of Rue. Earlier this year, the 24-year-old actress became the youngest performer to ever win an Emmy for outstanding lead actress in a drama series.
To many viewers' dismay, however, the COVID-19 pandemic halted production on Season 2. But the popular show wasn't about to leave fans hanging. In October 2020, Zendaya announced on Twitter that there would be two special episodes coming to viewers "soon," with the first airing on Dec. 6. Prior to the premiere, the singer-actress appeared (virtually) on Jimmy Kimmel Live! to promote the Christmas special, during which the titular host inquired about a rumor that began circulating in 2019: according to TMZ, rapper Drake (who is also an executive producer on Euphoria) reportedly handed out swag bags filled with cash at the Season 1 wrap party. 
Needless to say, Kimmel — like the rest of us — wanted to get to the bottom of it.
Drake was handing out cash at the Euphoria wrap party...sort of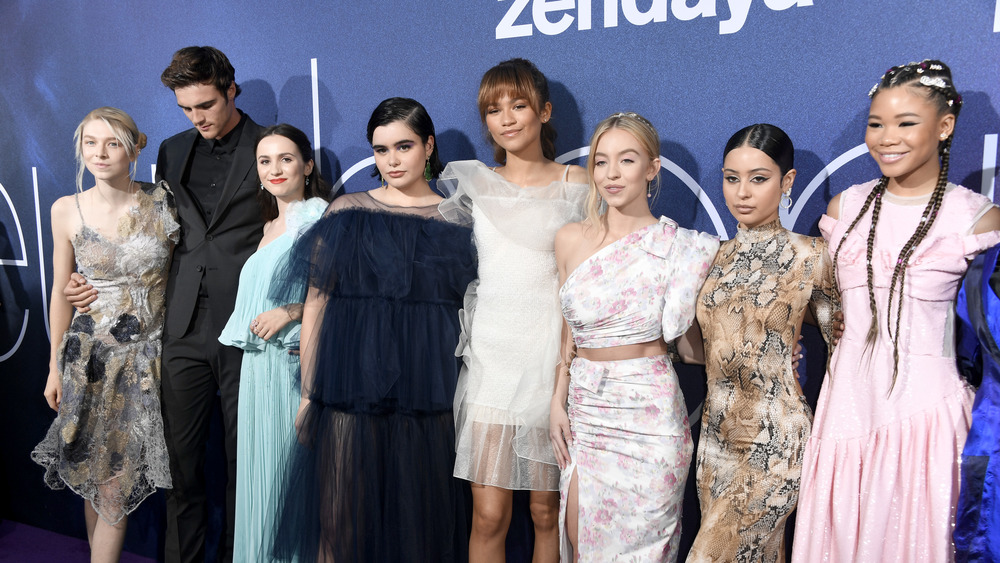 Frazer Harrison/Getty Images
Before we get to Zendaya's recent reveal, let's back up a minute: In a June 2019 segment of TMZ Live, Algee Smith — who plays Chris McKay on Euphoria — said that Drake came to the Season 1 wrap party with gift bags full of cash. The actor didn't specify the amount of money, but insinuated it was a hefty sum: "Drake came on set a few times. He threw us a wrap party. He gave away like ... I won't say how much bread he gave away, but he gave away some money at the wrap party." He added, "It was hefty ... You could buy a couple cars. Let's say that."
While chatting with Zendaya about the Euphoria Christmas special this past week, Jimmy Kimmel asked the actress to clarify the rumor. "I heard that at your wrap party, he brought gift bags for everyone, and ... it was bags of money," Kimmel said. "Is that true?" Zendaya responded with: "It wasn't exactly that! I don't know the full situation, but I know at our wrap party, Drake was gifting money ... People would enter into a raffle, and people won money, which was cool, especially for our crew members. They were very, very happy about that."
Kimmel also jokingly asked if Drake, who is originally from Toronto, "gives out American money or that phony Canadian money." Zendaya laughed, saying, "I don't know. I'll have to ask. I can find that out for you."