This Is What Happened To David And Evelyn From 90 Day Fiance
Oh, David and Evelyn... who can forget this couple from TLC's 90 Day Fiancé? They were one of the best couples on the show, despite their somewhat staggering age difference. Evelyn Cormier was 18 when she appeared on Season 5 of the series and her fiancé, David Vázquez, was 27. David relocated from his native country of Spain to New Hampshire to be with Evelyn, but before they could get married, the happy couple faced a number of challenges.
One of the most difficult and uncomfortable moments from this pair's courtship was when Evelyn's friend, Mikayla, tried to share her concerns over how quickly the relationship was moving. David made a pointed remark on Mikayla's single status, which in turn made both Mikayla and Evelyn break down in tears. In all fairness, Mikayla was pretty meddlesome — she'd already given Evelyn the third degree over coffee a few episodes prior. But that drama eventually fizzled out, and after David and Evelyn sufficiently grappled with remaining abstinent until marriage and duked it out over where to live, they finally tied the knot. 
Reminiscing about these moments makes it feel like it happened just yesterday, but Evelyn's Instagram reminds us it's been three years since she and David got married! Let's see what these two have been up to in the meantime.
90 Day Fiance's Evelyn appeared on American Idol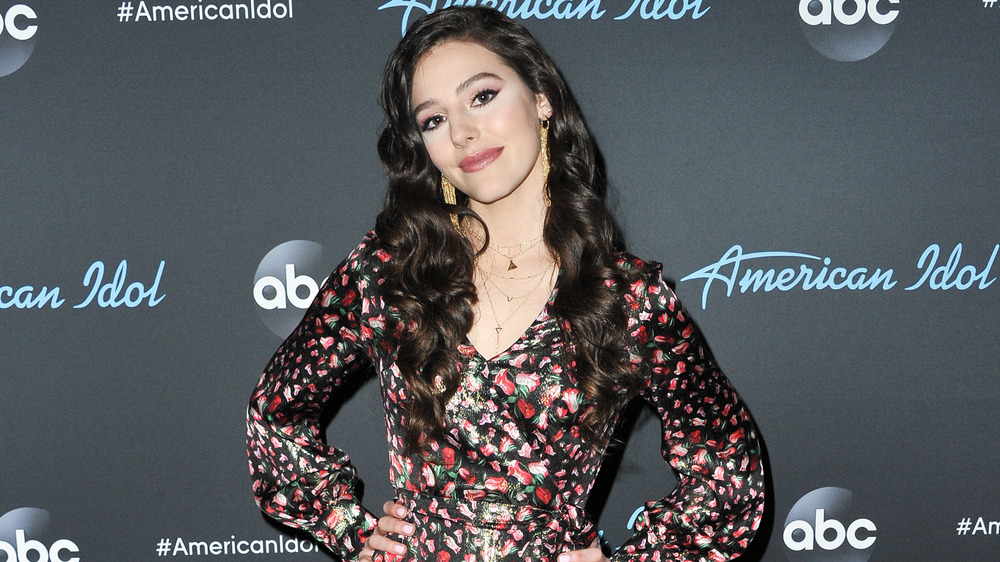 Allen Berezovsky/Getty Images
Evelyn wasn't completely done with TV when her season of 90 Day Fiancé ended. Rather, the singer-songwriter reappeared on our screens just two years later as a contestant on American Idol. According to Us Weekly, Evelyn's time on the show's 2019 season was cut short when she was eliminated just prior to making it into the top 10. In her final performances, Evelyn sang "The Middle" by Jimmy Eat World and "Dust in the Wind" by Kansas. Following her departure, the songstress admitted in an Instagram post that her nerves got the best of her. She wrote, "I faltered under the stress, pressure and emotions of it all and my performance suffered."
The experience wasn't a total loss though — Evelyn's appearances on the show got the attention of Marlo Mortel, a Filipino singer-actor, and the two collaborated on a song and released a video in May 2020, according to ABS-CBN News. Evelyn also teamed up with American Idol alum Alex Preston, and she continues to release her own music on Spotify and YouTube.
David from 90 Day Fiance is still in the picture
If it looks to you like Evelyn's life has been all about Evelyn lately, you're not alone. Fans grew suspicious of David's absence on Evelyn's social media, especially after followers spotted more than a few Instagram photos of the star not wearing her wedding ring (per In Touch). But, fear not — David and Evelyn are still very much together. Evelyn posted a video to that effect on her Instagram in early 2020, explaining, "David is a very private person, and I just try to respect that," and adding, "My page is mostly for my music." As for why she's occasionally been caught ringless, Evelyn claimed, "I do a lot of modeling, so I'm in the water, on the beach, wherever ... it looks out of place." Makes sense!
David may be keeping his private life private, but we do know that since leaving 90 Day Fiancé, he's built a career as a real estate agent (per Screen Rant). He's also busy supporting his wife's artistic ambitions. Us Weekly notes that David attended Evelyn's American Idol audition, and his Instagram followers will know he's quick to show off her talent. Screen Rant reports the two are now settled in Los Angeles where, according to Instagram, they are raising a very adorable pup named Fajita. 
There may have been doubters in the beginning, but we think it's safe to say David and Evelyn have earned their spot on the list of 90 Day Fiancé couples who have proved fans wrong.