These Are The Secrets Of Alfredo Sauce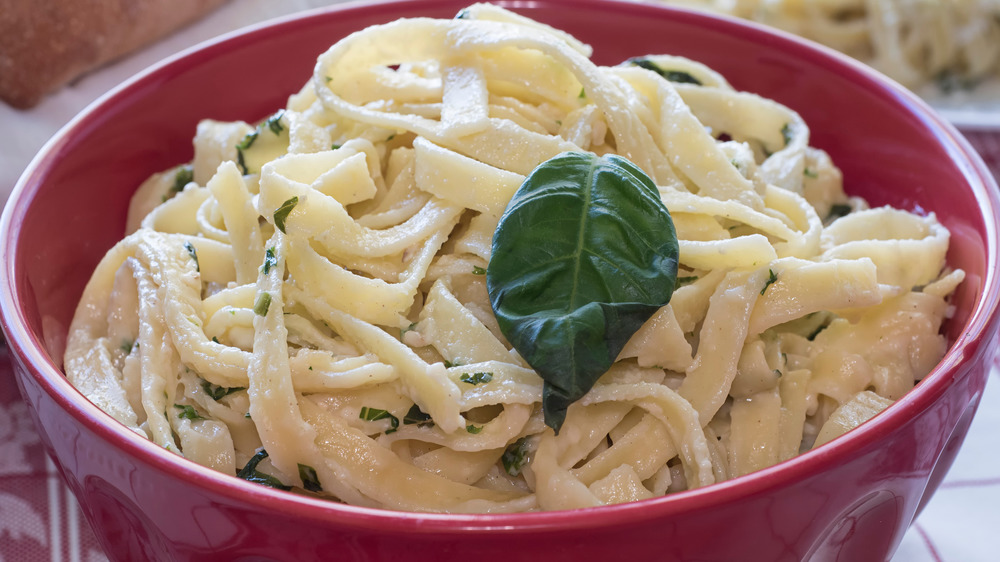 Shutterstock
It plays a co-starring role, usually alongside grilled chicken, at many fast casual chains from Olive Garden to Cheesecake Factory across the country. And because it is usually served with pasta, we just assume that the dish has Italian origins. But what if we told you that alfredo sauce is as authentically Italian as General Tso's chicken is authentically Chinese?
To be fair, a form of alfredo sauce does exist in Italian cooking, but not in the style that you might know it to be. To many of us, alfredo sauce comes in jars in America, or prepared fresh by celebrity chefs like Ree Drummond with ingredients like butter, heavy cream, and freshly grated Parmesan (via Food Network). Richer variations also exist, which call for the addition of grated mozzarella cheese (via Food).
Alfredo sauce was invented to sooth nausea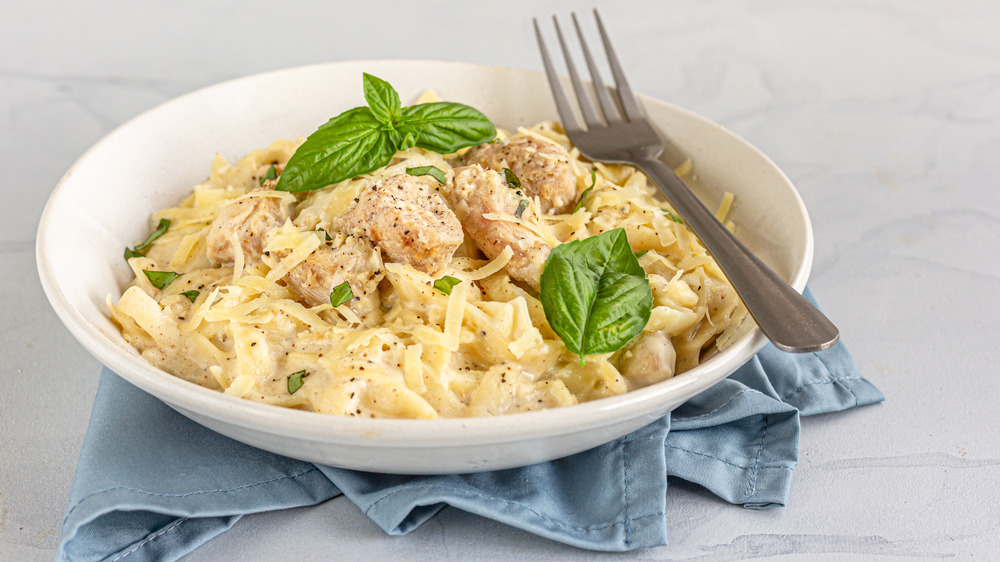 Shutterstock
HuffPost points to 1914 Rome as the birthplace of alfredo sauce, where restauranteur Alfredo di Lelio's wife Ines had been suffering from pregnancy-related nausea. Because Ines couldn't keep anything in her tummy, her devoted husband made a dish of plain pasta, dressed with nothing more than butter and what Gusti d' Italia identified as Parmigiano-Reggiano. Alfredo hit the jackpot and Ines found the one thing she could keep down, and she ate the dish prepared with whatever style of pasta happened to be the house special of the day.
But the dish really came into its own after Ines' baby was born and in 1920 — when the influencers of their day — silent movie stars Douglas Fairbanks and Mary Pickford, came across the dish while they were honeymooning in Italy, and brought the recipe, and their endorsement of Alfredo's restaurant, back to the U.S. The endorsement brought fame to the sauce and the man behind it, particularly among the Hollywood set, but it didn't keep di Lilio from parting with his restaurant in 1943.
Alfredo did eventually make a comeback in 1950 with Il Vero Alfredo, which is now managed by the restauranteur's grandchildren.
Cream isn't an ingredient in authentic Italian alfredo-style pasta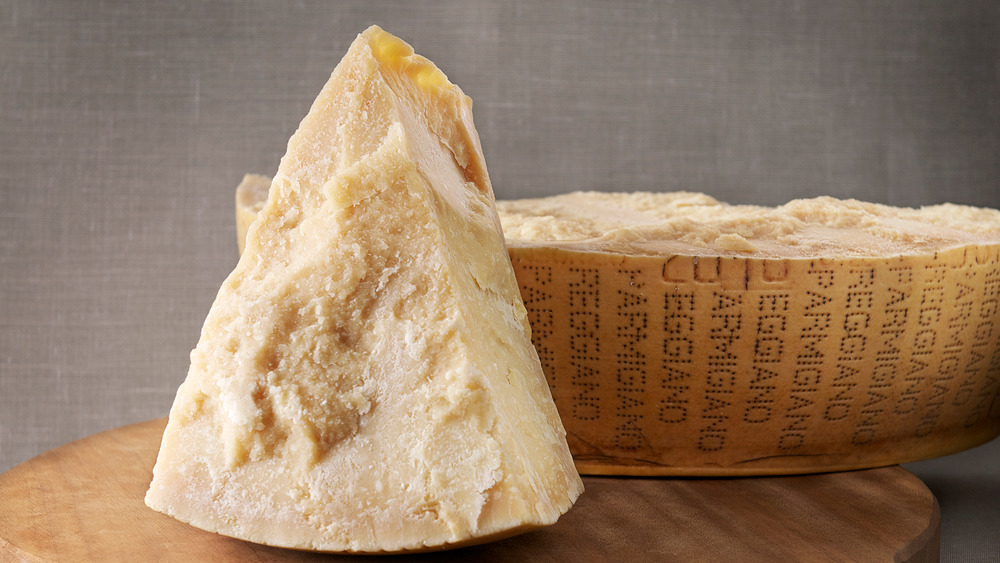 Shutterstock
Gusti d'Italia says cream became a part of the alfredo equation when the recipe was adapted for the American palate, and because the butter and the American version of Parmigiano-Reggiano — which we call Parmesan — is neither rich nor creamy enough. So to make up for the richness many people crave, this component was added in, and you most likely won't find jarred versions and restaurant variations without it. 
But if you happen to be in Italy, and have a hankering for an authentic Alfredo pasta, manage your expectations and head to Alfredo's, where the dish, according to HuffPost, is prepared by your table. But if you're not in Rome, you'll want to order fettuccine al burro, fettuccine burro e parmigiano, or pasta in bianco, because pasta alfredo — and particularly when its served with a piece of grilled chicken — isn't exactly a thing.