Inside Armie Hammer's Relationship With Timothée Chalamet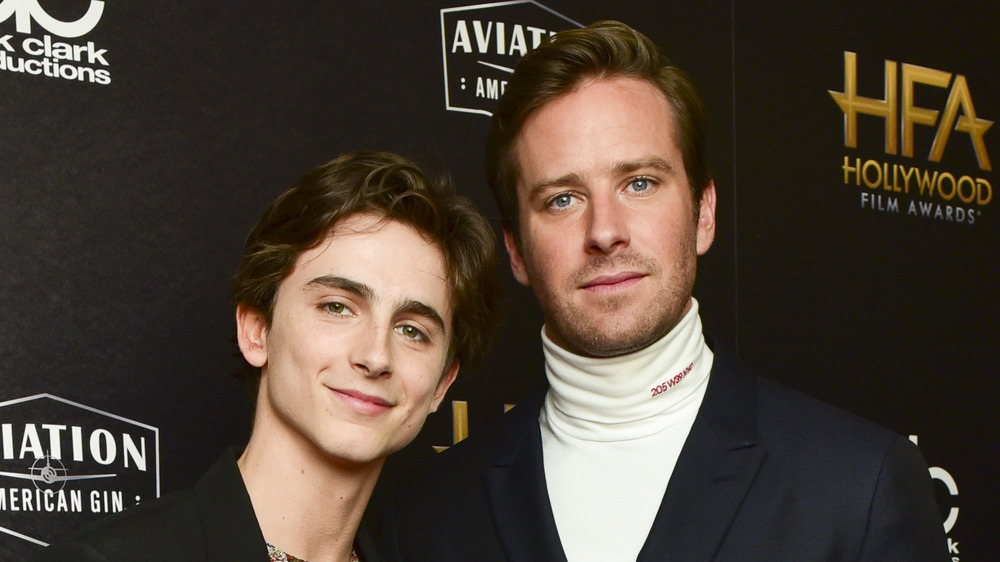 Rodin Eckenroth/Getty Images
They're two of the most gorgeous men on the planet and, in Luca Guadagnino's celebrated Call Me By Your Name, they became one of the sexiest couples in movie history. Armie Hammer and Timothée Chalamet both identify as straight in real life, but under the Italian sun and in full eighties garb they made the sadly doomed romance between Oliver and Elio sing. That kind of onscreen chemistry often comes naturally but, in most cases, it has to be worked out in advance of filming.
Did these two have trouble finding their way into a queer romance, or did they relish the challenge? And what kind of friendship, if any, forms while on the set of a super-romantic summer movie where clothes are optional and selling the fantasy is everything? Luckily, in spite of a generational gap, Hammer and Chalamet found common ground almost as easily as their onscreen counterparts did. 
The actors bonded on Call Me By Your Name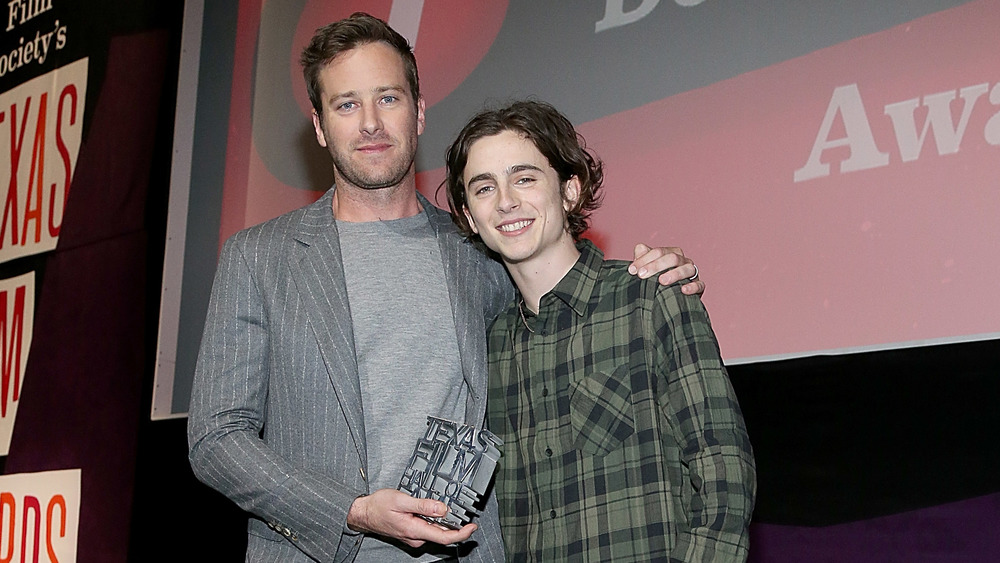 Gary Miller/Getty Images
As the younger actor explained in conversation with Get Out star Daniel Kaluuya for Variety, "It was just about spending time with one another." Chalamet shared that he and Hammer bonded in much the same way Oliver and Elio do, by riding their bikes around town and chatting over coffee. Being on set away from home meant the two actors were free to hang out constantly, leading them to develop a genuine bond during pre-production.
The feeling was clearly mutual, as Hammer gushed to Vanity Fair of his co-star, "He's got like, a massive stage presence, and he's so comfortable. Timmy is... an incredible human being with such a rich and vibrant internal life that he wears so close to the surface." The actor explained, "He is so unguarded, and it's almost like a gift to the world around him. Because he could very easily protect himself more, but he doesn't, and that's what makes him wonderful."
Did their friendship survive in the outside world?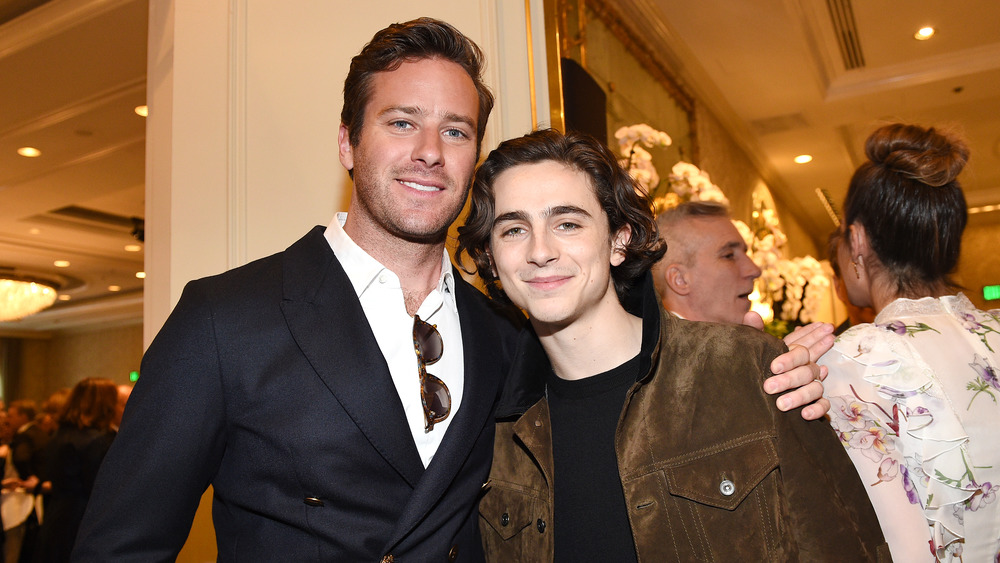 Kevork Djansezian/bafta La/Getty Images
Thankfully, once the film wrapped, the two remained in each other's corners. Hammer gushed over Chalamet's tweets after he'd been absent from social media for a while, with the younger actor responding "aaaarrrmmmiiieeee" with a bunch of heart-eye emojis. They frequently comment on each other's stuff, as followers of both can attest. They would be equally up for a Call Me By Your Name Sequel, too. Hammer enthused in an interview with Variety, "I want to see it happen. I want to do it again... It was such a special time."
He further added, "It was such a collaborative, unique, and totally immersive filming experience that I never really had, nor since. If we get to do another one, I'll feel really lucky." Chalamet, meanwhile, told TIME simply, "I don't see any world where it doesn't happen." Doubling down, he confirmed, "Armie and I are 1000% in." Clearly, theirs is an unbreakable bond forged under the most wonderfully strange circumstances.