This Is Who Dolly Parton Wants To Cover Jolene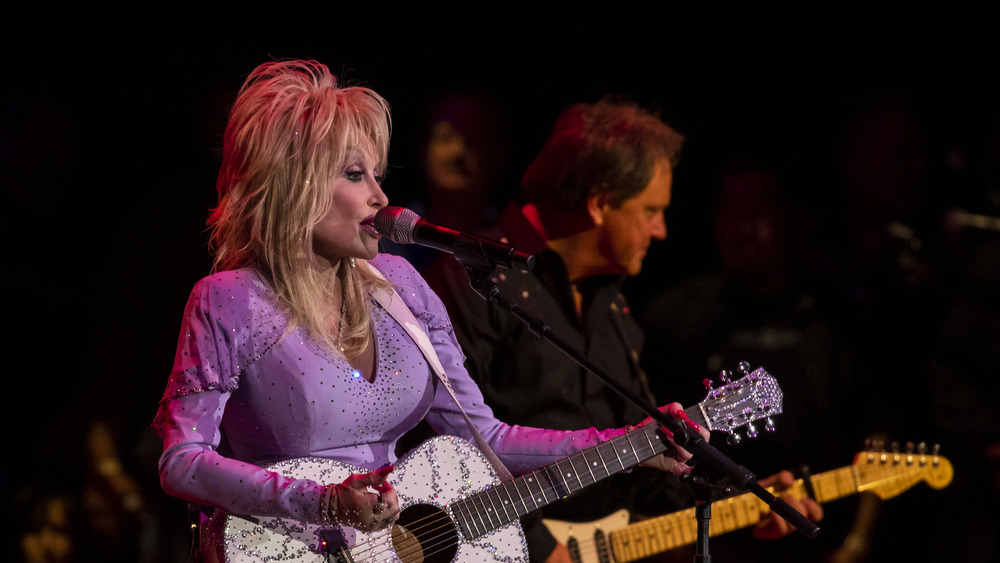 Brett Carlsen/Getty Images
Dolly Parton's iconic 1973 hit "Jolene" has been a fan favorite for decades — and even folks who don't love country music or who may not consider themselves Dolly fans know and love the song. It has been covered by countless acts over the years, from artists like Mindy Smith. Olivia Newton-John, Darcy Clay, and even Parton's goddaughter Mily Cyrus (via 360 Degree Sound). So what does Dolly think of all these renditions of her legendary song?
Well, she's actually come forward and shared her thoughts on some of them. For instance, she recently said that she felt The White Stripes did her proud, telling The Big Issue that, "Jolene has been recorded more than any other song that I have ever written ... It has been recorded worldwide over 400 times in lots of different languages by lots of different bands." She continued, "The White Stripes did a wonderful job of it, and many other people. But nobody's ever had a really big hit record on it."
Dolly Parton wants another powerful woman to cover Jolene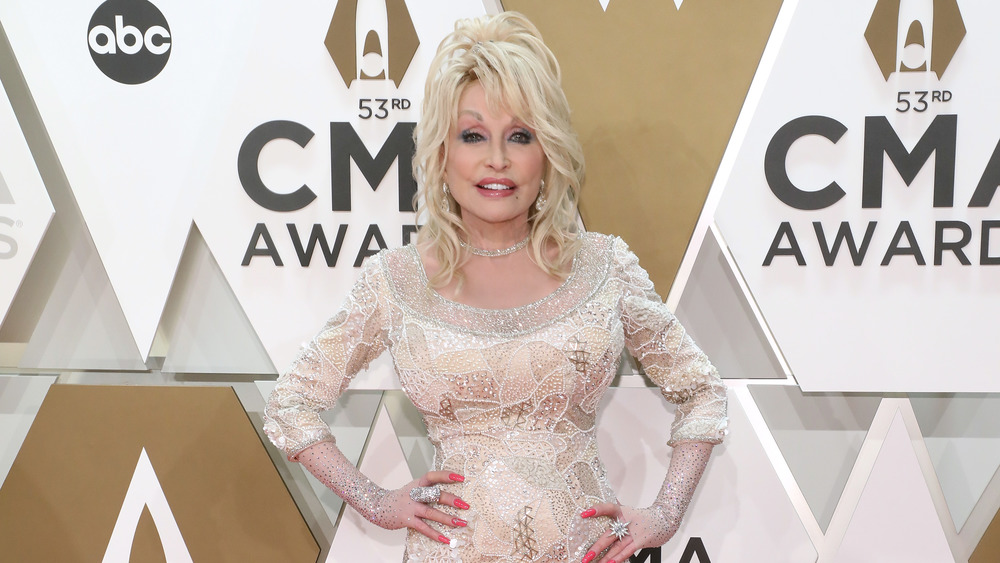 Taylor Hill/Getty Images
She admitted in this interview that her dream is for someone to take her song and run with it, making it a major hit in their own right. And who does she think has the star power to do that? None other than Queen B herself, of course: Beyoncé. Dolly said, "I've always hoped somebody might do someday," she said, referring to making a major hit out of "Jolene." 
"Someone like Beyoncé." She likened what she thinks Bey could do with the song to what Whitney Houston did with her song "I Will Always Love You," saying: "I had a number one with 'I Will Always Love You' twice, once in the seventies then I did it in the movie 'The Best Little Whorehouse in Texas' and had another number one in the eighties," she said. "And then Whitney did it and it was considered one of the greatest love songs of all time" (NME).
She added: "Still to this day I take a lot of pride in that."