The Weird Reason Kate And William Are Sleeping In Separate Beds Right Now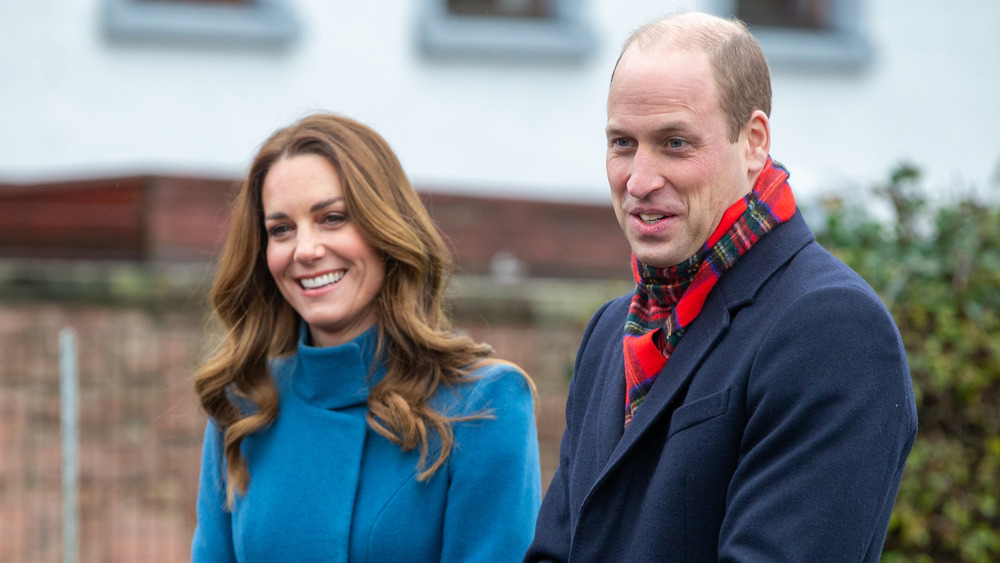 Wpa Pool/Getty Images
Prince William and Kate Middleton are currently sleeping in separate beds, but the reason isn't what you think. The couple isn't facing marital difficulties but is sleeping separately because they're on a train. Of course, this is the royal train we're talking about, so their sleeping quarters are nothing to sneeze at even though they're more cramped than usual.
Per People, the Duke and Duchess of Cambridge are on board the train for a three-day tour of Britain during which they are making stops in England, Scotland, and Wales. The royal train isn't your ordinary train. The luxurious train consists of nine separate carriages which, back in the reign of Queen Victoria, was decorated in gold paint, silks, and satin to look like Buckingham Palace.
Things have been toned down in the modern era, but the private train is still quite lavish. William and Kate have their own suite so they have plenty of privacy. The downside is that it comes with single beds.
Only senior royals are allowed to travel on the royal train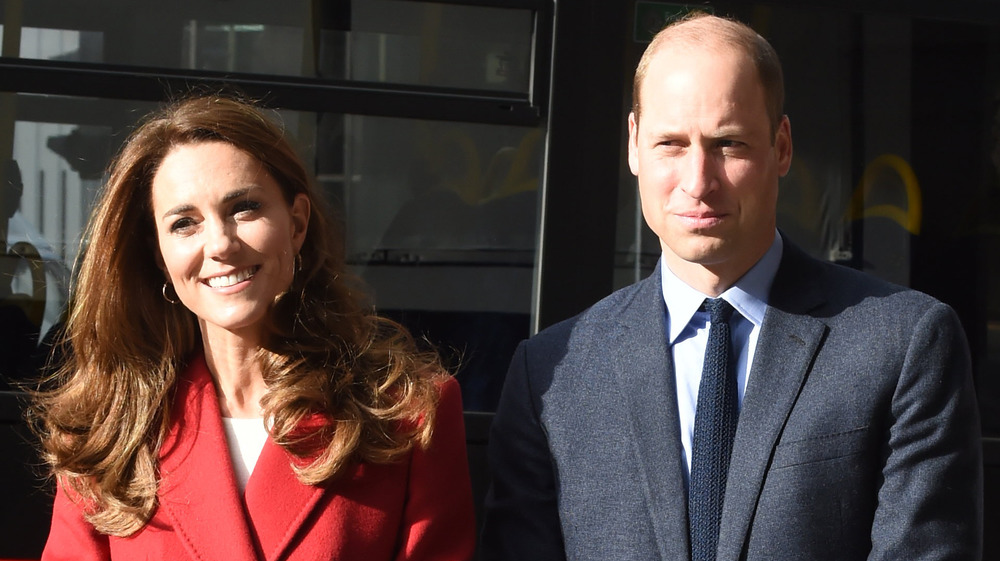 Wpa Pool/Getty Images
Still, sleeping apart for a few nights isn't a huge sacrifice when you take into account the fact that their suite also has a dining room and a private bathtub. Queen Elizabeth's carriage on the train is also quite lavish for a train although her bedroom in her 75-foot long carriage also has a single bed (per Hello!). It also contains a sitting room, desk, dining area, and a full-sized bathtub.
Traveling on the royal train is a big deal. Hello! noted that the honor is reserved for senior royals, and they're only allowed on board if they're invited by Queen Elizabeth herself. Royal children do not travel on the train — Meghan Markle became the youngest royal to travel with Queen Elizabeth on the royal train back in 2018. This trip is the first time William and Kate have traveled together on the train.