Jenna Dewan Just Celebrated Her 40th Birthday In A Very 2020 Way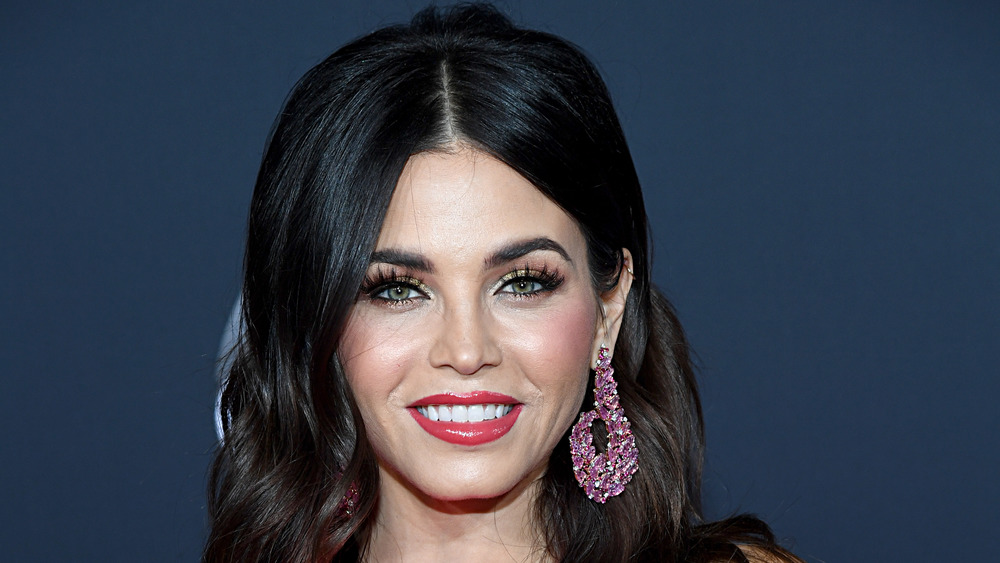 Kevin Mazur/Getty Images
Just a week after singer Rita Ora caused a huge stir for having a thirtieth birthday party during a pandemic, actress and dancer Jenna Dewan chose a different approach to celebrating a milestone birthday. As the new mom shared during a virtual interview with The Talk, "I turned 40. Under any other time, I would have had some big bash blowout. And because of, you know, Covid and 2020, we just stayed in the house" (via Page Six).
But just because it was a low-key birthday doesn't mean it wasn't memorable, with Dewan adding, "We had such a great day though. My kids were here. Evie made me a cake, a coupon book. It's so funny though, it's a non-refundable coupon book. I can only use these coupons once."
Of course, as fans know, the star shares a son, Callum, with her fiancé Steve Kazee, and a daughter, Everly, with her ex-husband Channing Tatum (via People).
How Jenna Dewan feels about turning forty
The professional dancer went on to share her feeling on starting a new decade in her life, saying, "I feel proud of myself in a sense, of accomplishing and overcoming what I've gone through up until this point in my life." She added, "And I feel excited about this next chapter. And you know, it's a good feeling. It was really nice to just be in the house and enjoy the moment."
Dewan also took to Instagram to commemorate her birthday, writing as a caption to a selfie, "As much as i would've loved to celebrate this milestone birthday with a wild bash amongst all of our friends and family...we are in the middle of a pandemic. And i care deeply about other peoples lives. So instead, i celebrated at home with Steve, Evie and Callum and it was PERFECT."
The mom of two went on to reflect about 2020, sharing, "This year has been challenging but has also taught me so much about myself, the world and who i want to be in it. And because I'm someone who believes it all happens for a reason, i will take all the lessons into this next chapter and create with awe and intention and trust. Love you all!!"