Why Target's Holiday Cookies Have People Seeing Red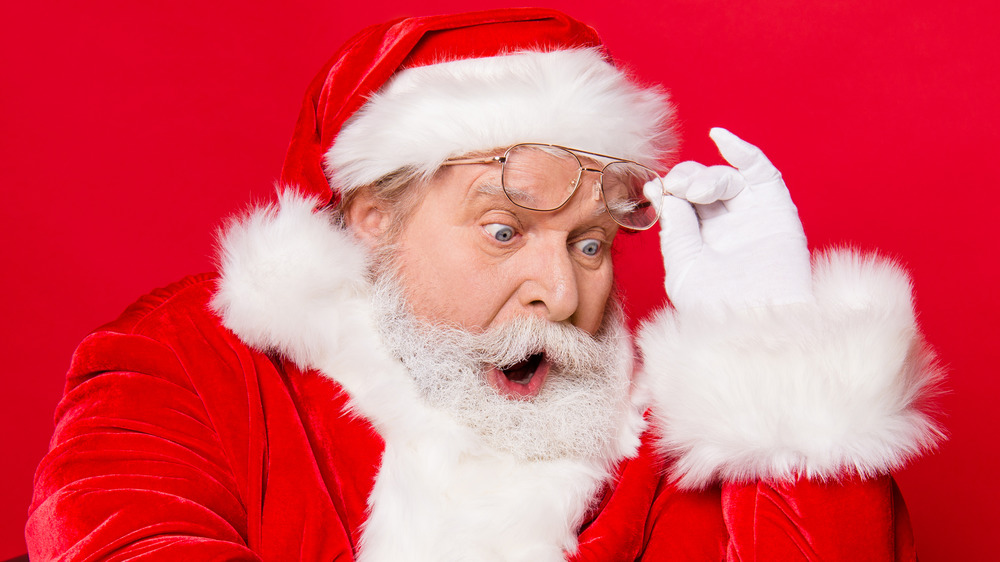 Shutterstock
Was someone at Target feeling especially Grinchy this season? Some people think so, after seeing one of the holiday treats the megastore is offering this holiday season that gives new meaning to the phrase "Santa Claus brought a nice big package for you." 
As the New York Post reports, Target released a special-edition Dipped Chocolate Sandwich Cookie this year, a six-pack of cookies decorated to look like the heads, torsos and bottoms of Santa and a carrot-nosed snowman. But some sharp-eyed moms on Facebook have noticed that Santa's boots look less like footwear and more like ... um ... the part of his anatomy normally covered up by his red velvet pants. 
Jewelry maker Suzie Fromer, who co-runs a food allergy group on Facebook, responded to a member's question about whether the cookies were [allergy] safe for school. Fromer posted a picture of the treats and quipped, "Personally, I think not..." Between giggles, respondents threw in such one-liners as: "I don't know about the ingredients, but there's a lot going on here," "Somewhere there is a disgruntled worker at the Dipped Chocolate Sandwich Cookie factory," "That bottom left cookie should be on the naughty list," and "Naughty allergy humor for the win!"
Not everyone thinks the cookies are X-rated
But because this is social media, where no opinion goes unspoken, naturally there were those who spoke up in defense of the sweets. On another Facebook thread, one user retorted, "I think these 'moms' don't have anything important to do and may need some more love in their life." Other comments included: "Seems their minds are in the gutter," "Who do they know that have buckles on their b***s?" "OMG get a life...THEY'RE BOOTS!" and "More for me!"
As for the store, it refuses to crumble on the topic. A rep for Target replied to the Post, "We have not received any feedback directly on this item. The design is intended to represent Santa's boots. We appreciate the feedback and will take it into consideration moving forward." (Even so, a search for "Santa sandwich cookies" on the Target website comes up with everything but the goodies in question.)
Love 'em, hate 'em, or laugh at 'em, the boot cookies seem totally appropriate for the craziness that is 2020.