The Early Emilia Clarke Role We Almost Forgot About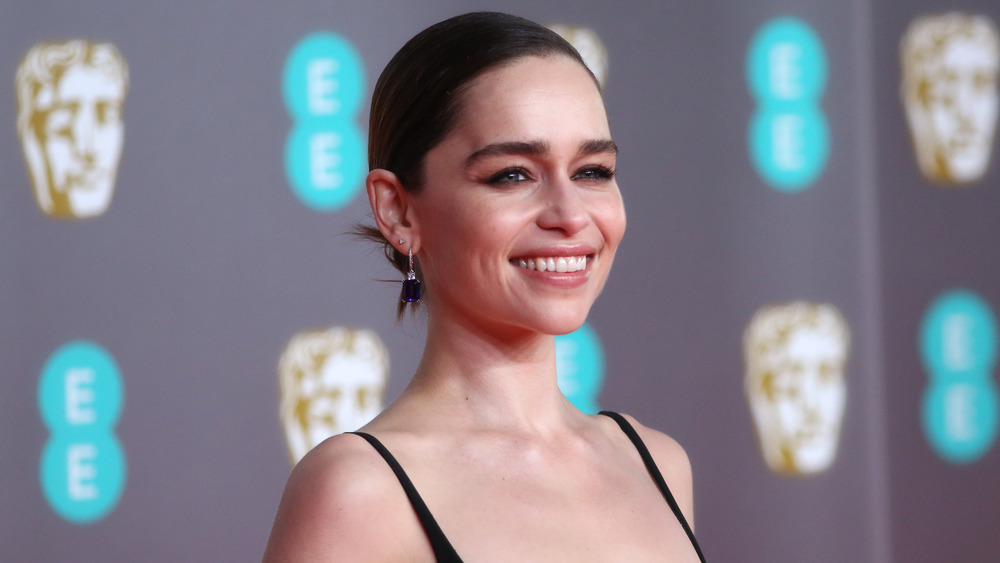 Lia Toby/Getty Images
After bringing Daenerys Targaryen to life in HBO's Game of Thrones, it's safe to say that Emilia Clarke has firmly solidified herself as a household name. But did you know it was one of her first major acting roles? Yep, before Games of Thrones, Clarke had actually only appeared in a British TV soap called Doctors and a sci-fi movie on the SyFy network called Triassic Attack (via IMDb).
Speaking about her first film role, the star told The Big Issue it was "an amazing experience", adding she was "just learning on the job, which is the best way." Speaking of the successful career that followed, she admitted, "Then I did an advert for the Samaritans and then I did Game of Thrones. So it was quite a leap." Quite the leap, indeed — we can only assume she was completely unprepared for the level of fame that was about to be thrust upon her.
You won't find Emilia Clarke 'Googling' herself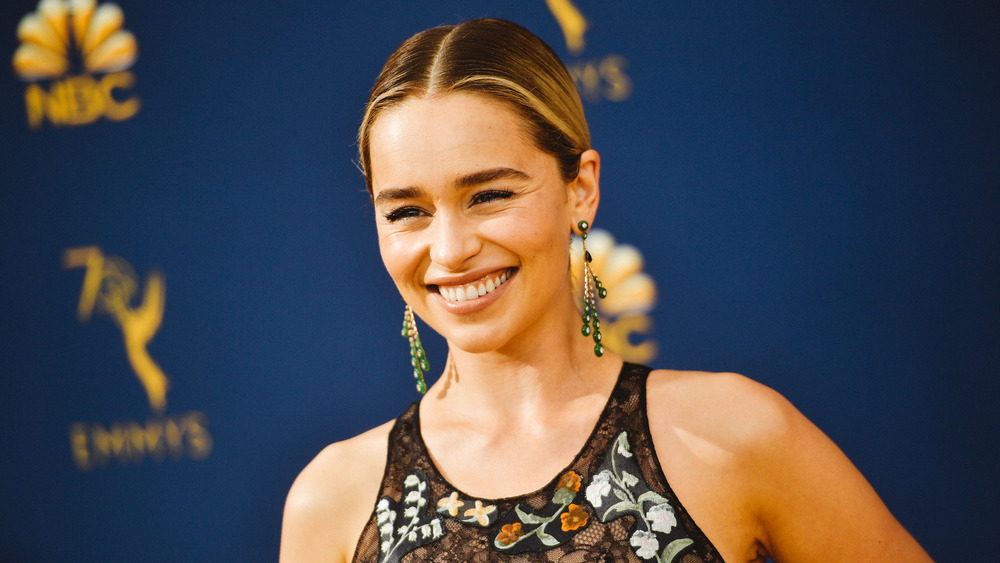 Matt Winkelmeyer/Getty Images
Speaking to TIME about how she deals with her stardom today, the British beauty revealed, "I have a rule: I just don't Google myself." She continued, "I'm on social media, but I don't look at the stuff that other people tag me in because it just (messes) me up," adding, "Like, 'Oh, I'm hideous and fat,' but then if I don't read it, you save yourself from finding any haters out there. If you hate me, I don't need to know." Fair enough.
So, where can we expect to see Emilia Clarke next? According to IMDb, after finishing up on Game of Thrones, she starred in three films: Last Christmas, Above Suspicion, and Murder Manual, and she's currently working on a film called The Amazing Maurice, where she is the lead voice actor to street cat Malicia. Beyond this, we will simply have to wait and see.