The Real Reason The Jonas Brothers Regret Their Disney Series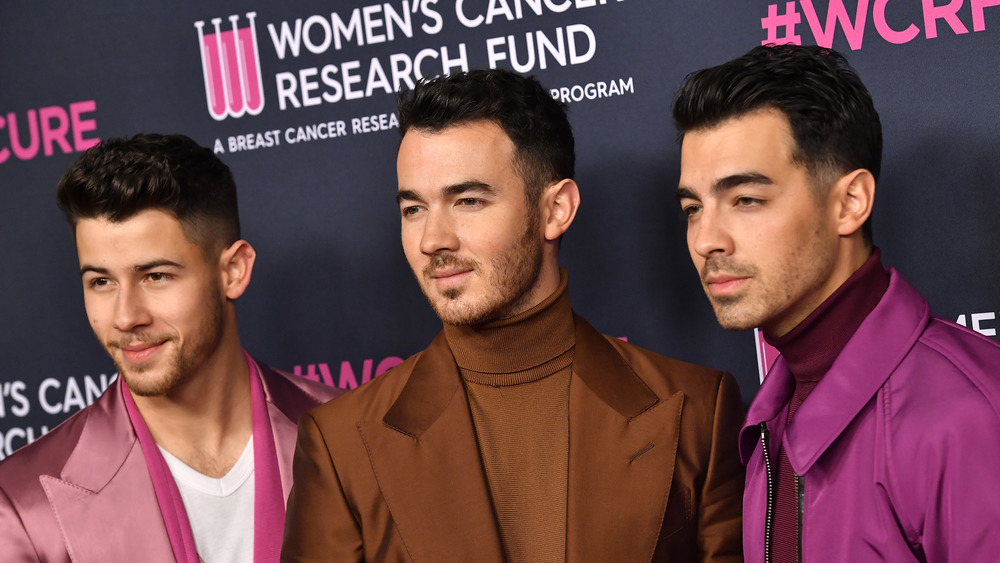 Frazer Harrison/Getty Images
For many Jonas Brothers fans, Nick Jonas, Joe Jonas and Kevin Jonas can do no wrong. But it seems the boys don't agree. Discussing their Disney Channel series, JONAS, in their Chasing Happiness documentary (via Just Jared Jr.), Nick admitted, "We shouldn't have done that." He went on, "It really stunted our growth, you know? I feel like it was just a bad move," adding, "It was just not the time. Literally, we couldn't evolve because of it." 
And it's not just the youngest Jonas who regrets doing the TV show. Joe agrees, explaining, "The show was not good. It didn't feel like it was us anymore. It felt young and we're becoming adults," as does Kevin, who said, "It was not on brand for us, with the band we were becoming, the songs we were writing... I think that affected the perception of the band that we were a joke. They're not real. They're robots."
The Jonas Brothers admit their Disney Chanel series, JONAS, was a mistake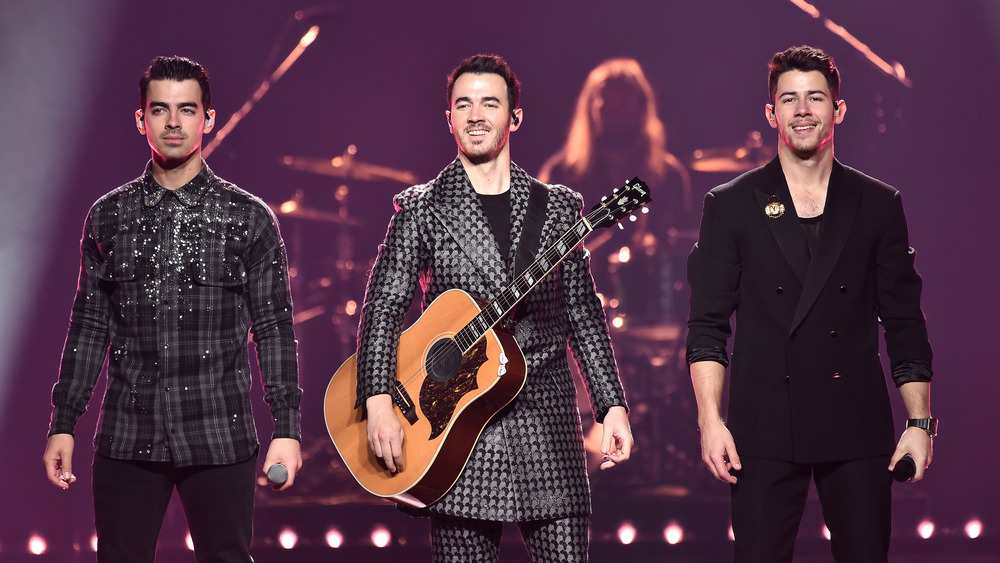 Steven Ferdman/Getty Images
This isn't the first time the brothers have expressed their dislike towards the show. During an interview with Us Weekly in 2017, Nick revealed he really wasn't a fan of "Pizza Girl", a song they wrote specifically for the show. "I think back to it and listened to it the other day and I was like, 'I don't love it.' Not because I'm embarrassed by it or anything. I'm actually ashamed of my lack of creativity in the song-writing department," he explained, adding, it "doesn't even rhyme and it's literally just exactly what they asked me to write about."
But despite their personal opinions of their Disney Channel show, it can't have harmed their image too much. The Jonas Brothers are as relevant today as they were when they were teenagers and seemingly continue to go from strength to strength.