The Hidden Rituals Barack Obama Followed During His Presidency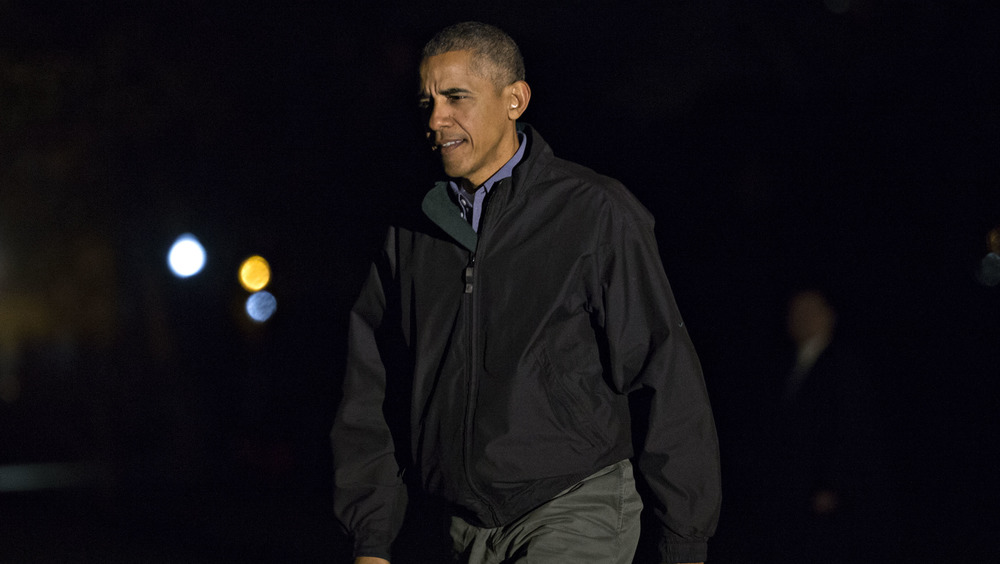 Pool/Getty Images
What do you do when the pressures of work get you down, and you live in a space above your store? 
That's the question former President Barack Obama found himself wrestling with during his eight years in office. In an essay he shared on his personal site, Obama says he fell into routines that would allow him to let his thoughts deepen, including (by his own admission) a cigarette or two by the small pool house, a morning workout, an evening walk, and even after-dinner pool games (via Medium).
One ritual Obama practiced every night involved leaving work at six-thirty so he could enjoy dinner with his family. He writes: "There was nothing more refreshing than spending that time with the three most important people in my life — listening to Malia and Sasha narrate their days, ask questions and tease me to no end. Afterwards, Michelle and I might get a few extra minutes alone to catch up. I always found myself replenished, as though my family had decluttered my mind and restored my equilibrium."
Obama: "Time spent away from my desk reminds me of who I was"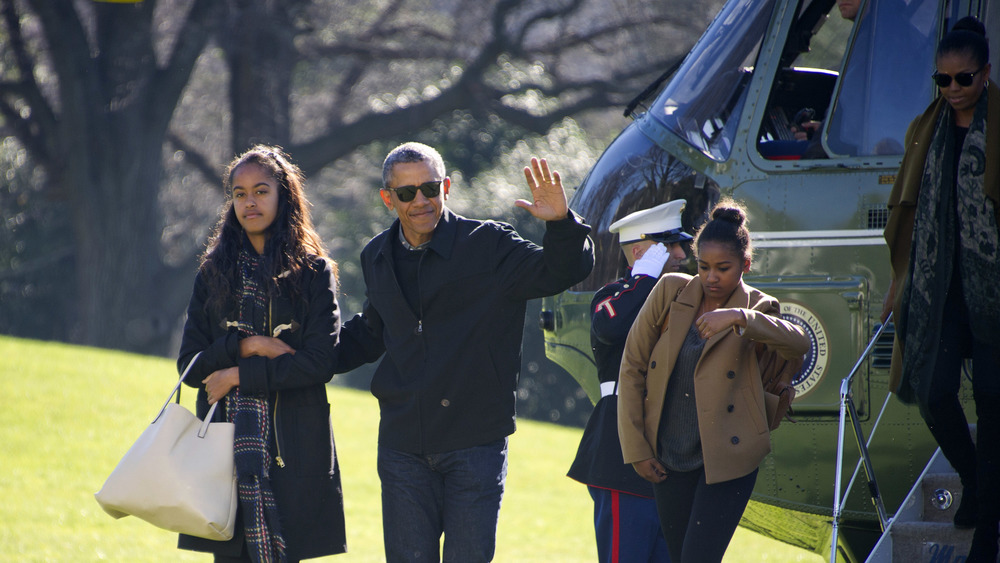 Pool/Getty Images
In his essay, Obama points out that: Many of us tend to work relentlessly — whether it's at our jobs or taking care of our families. It can feel like there just aren't enough hours in the day to take time out. But it's actually vital. One thing I learned as president was that the decisions I had to make were so weighty and consequential, the pace so unyielding, that it was easy to feel almost removed from myself" (via Medium).
He adds: "But the time I spent away from my desk, especially with my wife and kids — whether coaching Sasha's basketball team or date night with Michelle — was a crucial, daily reminder of who I fundamentally was as a person. This was so important, because we bring our whole selves to the decisions we make. And those decisions, in turn, both reflect and determine who we are."
Even Michelle Obama has spoken about how important it was to have normal activities and family dinners with their daughters, although she had the added benefit of having her mother in the White House. The former first lady has said: "I can always go up to her room and cry, complain, argue. And she just says, go on down there and do what you're supposed to do" (via The Washington Post).