Tayshia Adams Reveals Why She Made This Confession On The Bachelorette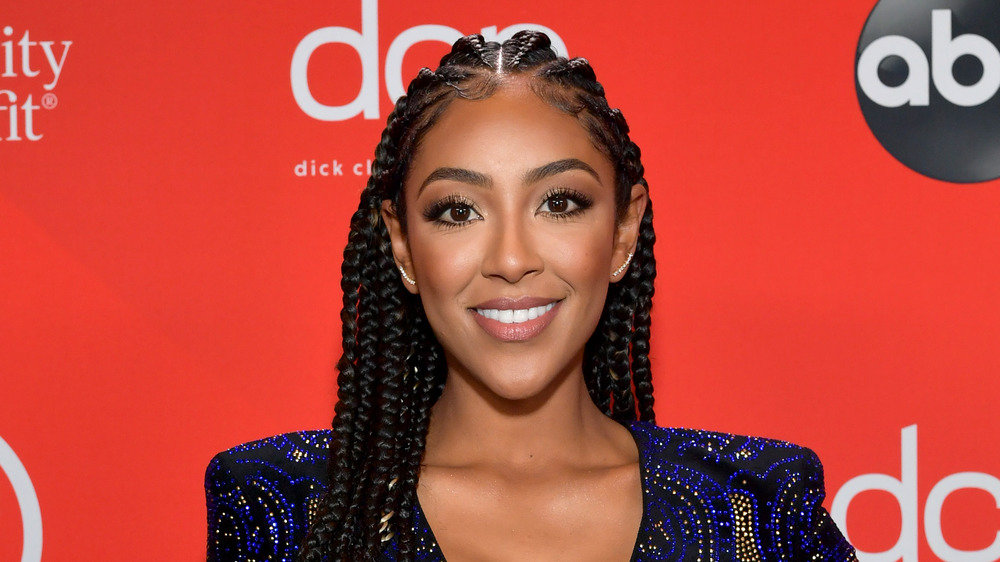 Emma Mcintyre /ama2020/Getty Images
Bachelorette Tayshia Adams dropped a big bombshell on the latest episode, telling Zac Clark that she's falling in love with him. It's a big thing to say, especially when there are so many men vying for your attention, and even Tayshia realized at the time that she maybe shouldn't have said it.
"I did do something that usually you're not supposed to kind of do, just because you don't want to say it to too many people," she said in an appearance on The Ellen DeGeneres Show (via People). "But at the same time, I'm there to find my first love so if that's what I'm feeling, then I felt like, why not say it?"
Zac was the one who admitted his feelings first, noted People. After he confessed that he was falling for Tayshia, she responded, "I'm falling in love with you, too."
Tayshia Adams fell in love a lot on The Bachelorette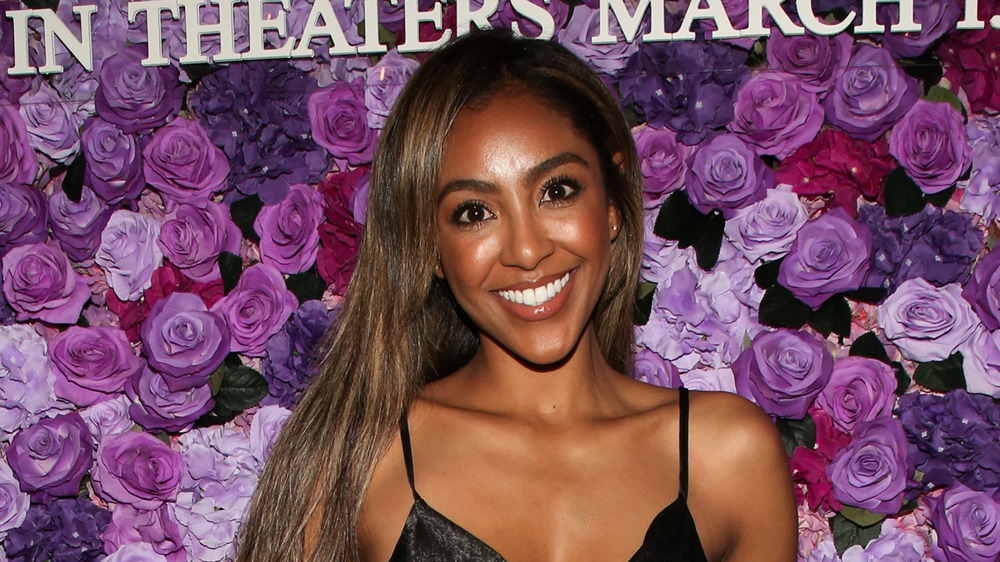 Paul Archuleta/Getty Images
After she made the declaration, Tayshia realized that it might not have been the right move. "But I will say after I did tell him, I kind of just looked at my producers like 'Whoops!'" she told show host Ellen DeGeneres. "Like, we shouldn't have done that but whatever. It felt right."
This probably won't be the last time we hear Tayshia confess her love for someone on her Bachelorette season. "I didn't know it was possible to fall in love with multiple people," Tayshia previously told ET. "But when you just really lean into the journey and really be vulnerable, you never know what can happen. And it happened to me."
Tayshia revealed that she said "I love you" more than once during filming and that she experienced a lot of intense emotions. "The guys are incredible, but they did make me cry," she said. "There are some really fun dates, there are a lot of twists and turns... You're starting to really create relationships and really care about these people and breaking up is part of the journey that no one really talks about. But that's the hardest part, once you're starting to establish relationships and connections, and that's kinda why I start crying."