Kourtney Kardashian's First Film Role Has Been Revealed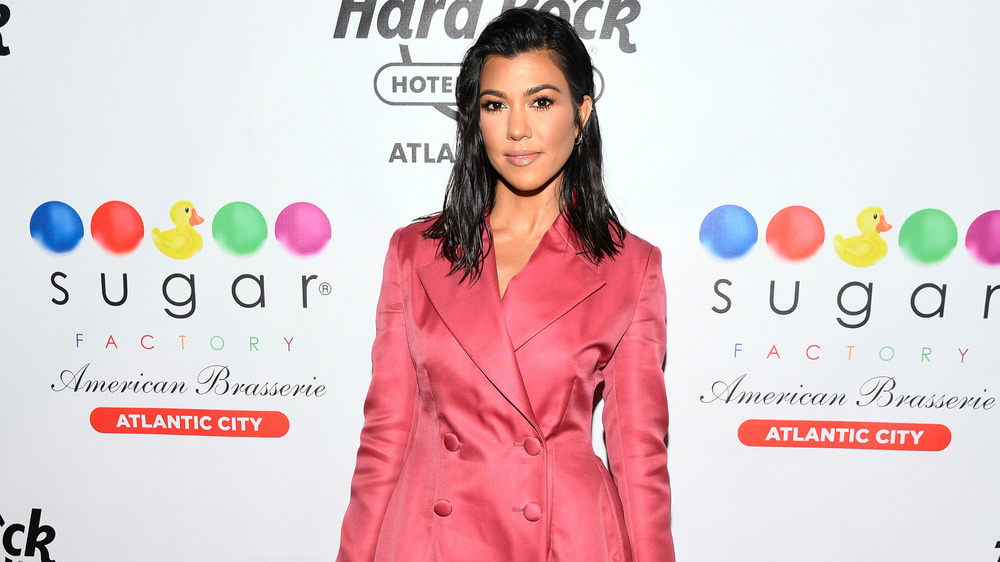 Dave Kotinsky/Getty Images
Kourtney Kardashian made headlines in March 2020 when she announced that she quit E!'s Keeping Up With the Kardashians after 18 seasons to focus on spending time with her kids. The more the reality series blew up, Kourtney's priorities seemed to shift away from the show and she became less invested in filming and making appearances, which ended up causing a lot of drama between her and her famous sisters (via Cheat Sheet). After 18 seasons and multiple fashion and skin care lines, it isn't an exaggeration to say that the Kardashian Klan has built one of the most successful business empires (via The Things). After being a part of reality royalty for so long, fans were curious about whether this meant that she would say goodbye to the cameras forever.
Not quite. Kourtney just revealed on Instagram that she scored her first movie role and no one saw this coming. She's set to appear in He's All That, a remake of '90s film She's All That, although not much else is known about the extent of her role. The He's All That's official Instagram account shared her post, and added that her character's name is Jessica Miles Torres (via Vulture).
Kourtney Kardashian's new BFF Addison Rae also stars in the movie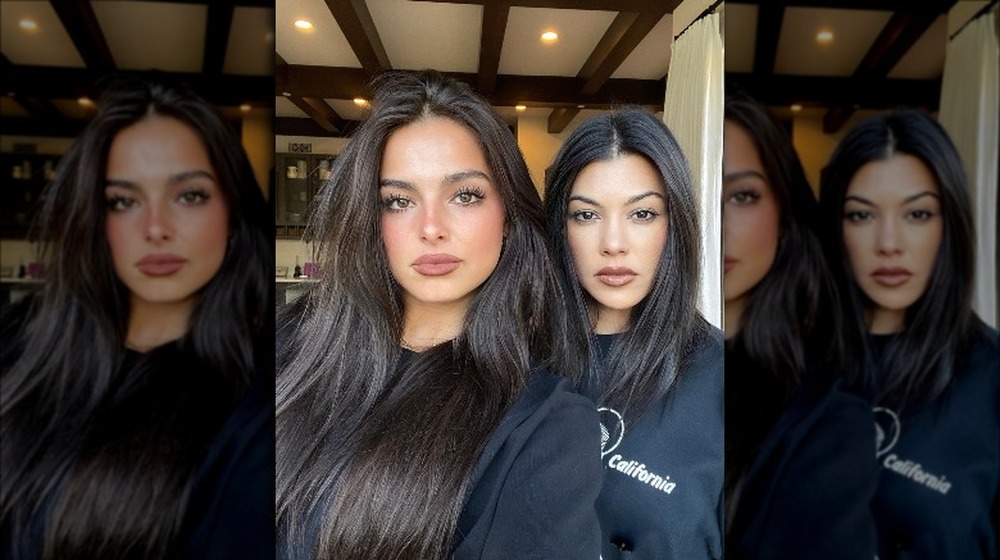 Instagram
TikTok star and Kourtney Kardashian's new bestie Addison Rae was also cast in He's All That, and will be playing the lead alongside actor Tanner Buchanan (via People). The remake will follow the original's plot, which revolved around a teen girl who goes from being an outcast to getting a makeover into her high school's prom queen, but with a modern twist. This time, the roles are reversed and Rae plays the popular character.
It will be interesting to see in what capacity Rae's character will interact with Kardashian's considering they've become the best of friends in a short amount of time. They've appeared on each other's social media platforms, rocked matching outfits and have even danced and worked out together. But how did these two meet, exactly?
Kourtney's son Mason is partly responsible for starting this dynamic duo's friendship. He's a big fan of the influencer's TikTok videos, and defended Rae when someone said she wasn't famous, which caught her attention. YouTuber David Dobrik introduced Rae to Kourtney and they hit it off right away, and Rae ended up surprising Mason with a visit and featured him on her TikTok on multiple occasions (via Insider).
It's too early to tell if Kourtney will solely focus on building her movie career or if it will be a one-off project like her sister Kim Kardashian's brief foray into the music scene in 2011 with single "Jam (Turn it Up)" (via Cheat Sheet). Only time will tell.