Tarek El Moussa Has Harsh Words For Selling Sunset's Christine Quinn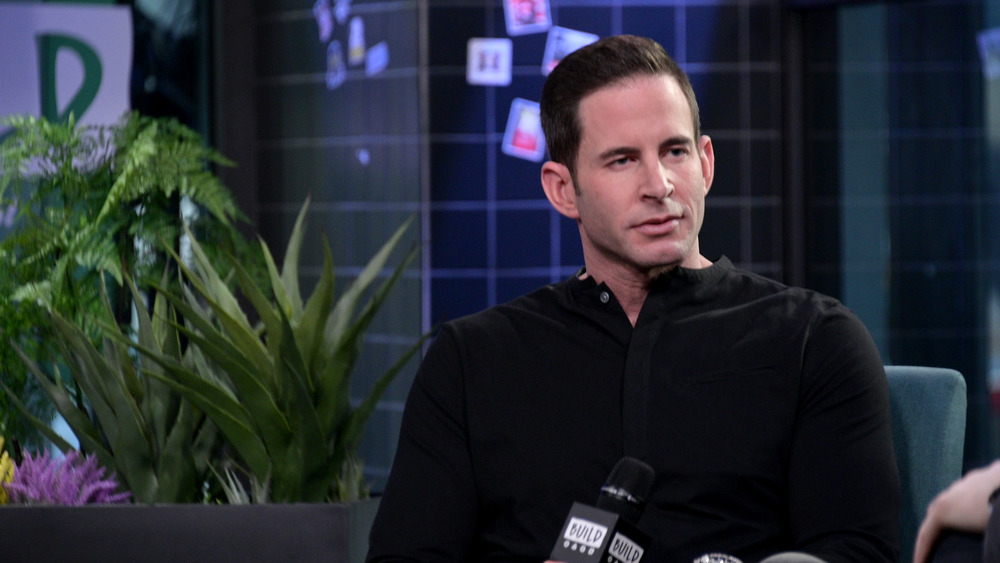 Michael Loccisano/Getty Images
Tarek El Moussa, star of Flipping 101 With Tarek El Moussa, and his fiancée Heather Rae Young of Netflix's Selling Sunset, have taken note of Young's costar Christine Quinn's comments about the couple. And they aren't pleased (via US Magazine). Moussa said on the December 8 episode of Dear Media's Not Skinny But Not Fat podcast, that "Christine has a big mouth." He added that "She said some sh**** things about us... we're not really interested in dealing with her nonsense."
Specifically, Moussa is upset about a Page Six interview in which Quinn compared him and his fiancée to The Hills' Spencer Pratt and Heidi Montag earlier this year. Quinn also said that the couple are attention seeking and go out of their way to garner press coverage and the media spotlight. Not only did El Moussa make it clear he rejects Quinn's suggestions and hinted that she would not be invited to the couple's upcoming wedding, but he didn't mince words when it came to dishing out a few harsh jabs of his own.
El Moussa's harsh words are seconded by Young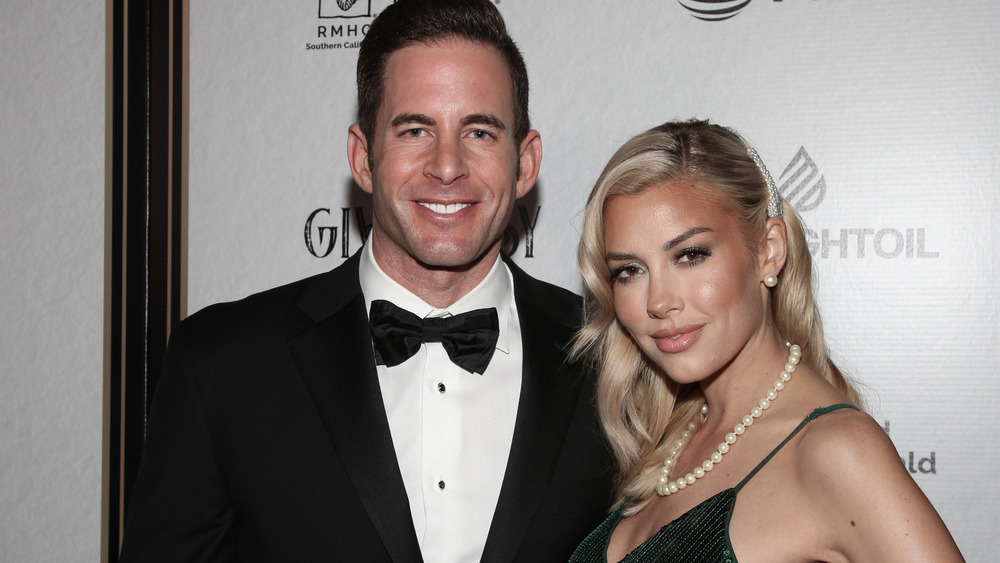 Paul Archuleta/Getty Images
As El Moussa's interview on Tuesday's podcast progressed, he insinuated that he was far, far more famous than Quinn, and that he's such a big deal himself, he and his future bride wouldn't need to stoop to showboating for press attention (via US Magazine). He said, "Listen, just because she's never been famous before and she doesn't know how it works, she doesn't have to talk. It just makes her look stupid." The reality TV personality continued, "She was trying to claim that we're out there calling paparazzi on ourselves. I'm sorry. I've been on TV for 10 years."
Young, who was also present for the interview, then stepped in to attempt to hammer home the idea that she and her fiancé get attention simply because of who they are. "Of course people are interested in our lives. He hadn't been with another woman in four and a half years," she said, referencing his divorce from Christina Anstead. "Of course they're going to be interested in another reality star dating a reality star."