RHOSLC's Mary Cosby Makes A Heartbreaking Confession About Her Marriage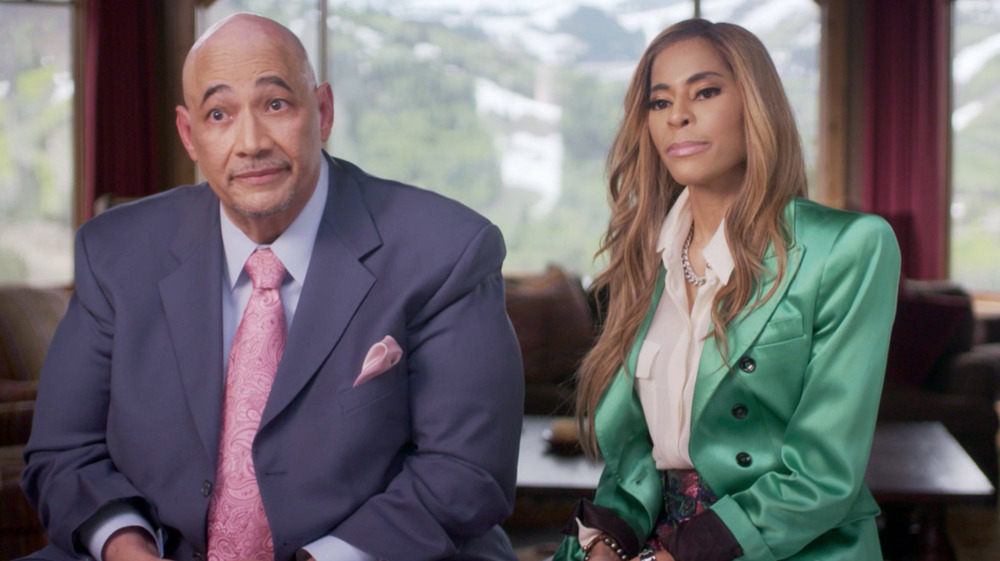 Bravo
If you've been following the latest Real Housewives installment based in Salt Lake City, Utah, you'll know all about Mary Cosby and her unique marriage. According to the housewife herself, the union was arranged by her late grandmother, Rosemary, who also passed on her position as the first lady of their church to the reality TV star. Mary ended up marrying her step-grandfather, Robert Cosby Sr., following her grandmother's death. 
The unconventional relationship has been the topic of many conversations — and insults — during the first season of the Bravo show. But episode 5, which aired on Dec. 9, 2020, revealed even more about the pastor and her unlikely husband. After weeks of ongoing tension, the friendship between Mary and co-star Jen Shah seemingly came to an end when the two exchanged insults at a luncheon, with Mary later breaking down over Jen's continued criticism of her marriage.
According to People, Mary relayed the experience to husband Robert, saying, "I don't need to explain to nobody — everyone knows our situation. You're not my blood grandfather." While Robert tried to console her and encouraged her to pay the insults no mind, Mary eventually revealed what she was ultimately afraid of, saying of Jen's accusations surrounding her personal life, "I think that's why they're doing it, because she's telling them all, 'Oh, she married her [grandfather].' Trying to make me a mockery."
Mary Cosby revealed that she 'didn't want to' marry her husband
Later on in the same RHOSLC episode, the reason behind Mary Cosby's sensitivity about ex-friend Jen Shah's comments continued to become clear. While grabbing dinner with co-star Heather Gay, Mary shared that her marriage may not have been as voluntary as people may think. According to The Daily Dish, she explained, "Basically, my grandmother passed everything on to me [in her will] and — literally — she wanted me to also marry her second husband, which was my step-grandfather."
But Mary had reservations, saying it took her two years to walk down the aisle to Robert Cosby Sr. She heartbreakingly added, "I didn't want to, Heather. I didn't want to. That's weird to me. But she wanted it. And so I obeyed her because I trusted every word. If she managed to bring this church this far, then she has to be right. And look at my life, I chose right." Indeed, People reports that the couple, who share a teen son, have been married for more than two decades. 
Still, the unconventional marriage seems to be a pervading issue among the women of the Bravo franchise, with Heather explaining (via The Daily Dish), "I feel deep empathy, because I think everyone understands choosing faith over love." While the rest of the season will likely dive more into the union and the other ladies' thoughts on it, co-star Lisa Barlow simply said on Watch What Happens Live, "If it works for them, great."