Jessica Simpson's Life Story Is About To Become A TV Show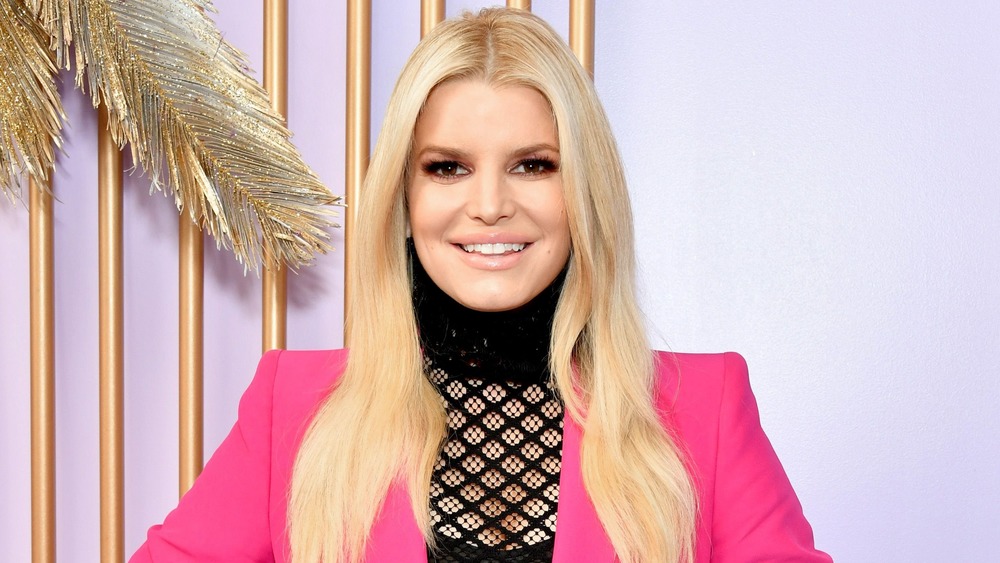 Amy Sussman/Getty Images
No one can say Jessica Simpson hasn't had an interesting life. Her singing career launched her into famedome in 1999, but of course, America really got to know the Texas native when she married Nick Lachey and appeared on the reality show, Newlyweds (via The Things). Although we don't hear her voice on the radio these days, Simpson is a mega mogul, with a net worth estimated at $200 million, in large part due to her self-named successful clothing and shoe brand (via Celebrity Net Worth). Then, there's the tome the mom of three recently penned, Open Book, which bravely detailed accounts of child sexual abuse and her stuggle with alcoholism (via EW).
Well now, the world is getting a chance to dive even deeper into the star's life, as she just announced a TV show in the works based on her book (via Page Six). "I am humbled and honored to partner with @amazonstudios to bring my story and heart to life on the screen and executive produce a fictionalized coming of age series about my mid-twenties," Simpson shared in an Instagram post. She went on to describe the show as "a new intimate unscripted docuseries with music as a key component." Simpson also talked about essays in which she would share her soul and perspective.
A TV show about her life is a natural next step for Jessica Simpson
The sometimes actress, who appeared in films such as Employee of the Month and Dukes of Hazzard (via IMDb), went on to share in her post, "I am a huge TV fan and many of my favorite shows live on Amazon, so the gift of this unprecedented collaboration is the brightest visible dream for me."
Simpson also shared some behind-the-scenes details about developing the show, writing, "From our first meeting I had a visceral connection to every member of this team." She added, "I know that parts of my life have been extraordinary, but I also know that many of my struggles are universal. I hope to continue the mission I set out to accomplish in writing Open Book — to inspire others to be entertained, moved, and empowered to walk through fear and come out on the other side even stronger."
The star closed out her exciting announcement by writing, "Thank you to every heartbeat of my family, my team, and to my many new family members at Amazon for listening and receiving the power of my readiness and intuition with complete confidence in my life's creative purpose."