The Hidden Detail You Missed In Amanda Seyfried's Quarantine Fashion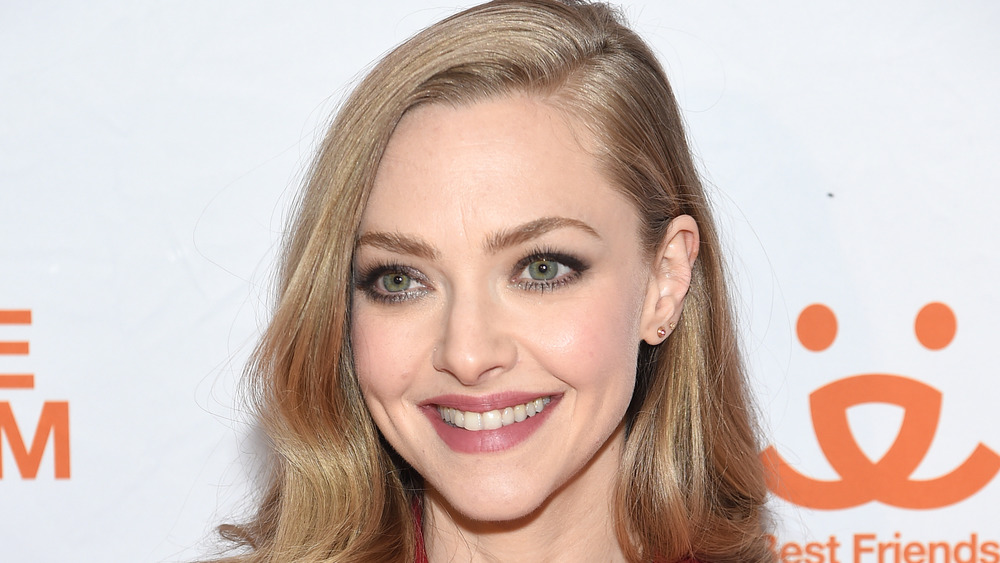 Jamie Mccarthy/Getty Images
Amanda Seyfried may be in work mode promoting Mank, her latest film, but she's embraced a quirk of quarantine life; her stylist Elizabeth Stewart confirmed on Instagram that the star looks glamorous on camera from the waist up, but spoiler alert: She's wearing sweatpants on the bottom in all her fabulous press looks. The caption reads, in part, "@mingey today for @mank press. Don't ask for the full look people it's sweat pants on the bottom! Pandemic press is Zoom press- safety first." You'd never know it from the picture where Seyfried looks like she's fully dolled up and put together. If only we all could look this good from the waist up on our video calls.
The post does double duty. Along with revealing a secret about Seyfried's style, Stewart promotes a good cause. "... also promotes a good In @smythebrandand a @michaelkors #watchhungerstoptee -Go to my story to purchase this t-shirt now! 100% of proceeds will go to @watchhungerstop..."
Seyfried plays the glamorous Marion Davies in her new movie
Seyfried is in good company in her fashion choices. According to The New York Times, in April 2020, sweatpants sales went up 80 percent while overall clothing sales went down 79 percent. But she's definitely not in sweats in the film she's promoting.
Mank, now streaming on Netflix, is about Hollywood in the 1930s and '40s, and centers around the debate over just who wrote the movie Citizen Kane (via Roger Ebert). Shot in black and white, it stars Seyfried as the real-life Marion Davies who was girlfriend to the married William Randolph Hearst; Seyfried explained to USA Today her thoughts on the couple, "The relationship that Marion had with Hearst was very real. She had a genuine love for him. It's hard for anybody to believe that that could be true because she was much younger and she was his mistress for years and years. There was such a sweetness and such a good bond between them that never broke."