The Real Reason Time Chose Biden And Harris As The 2020 Person Of The Year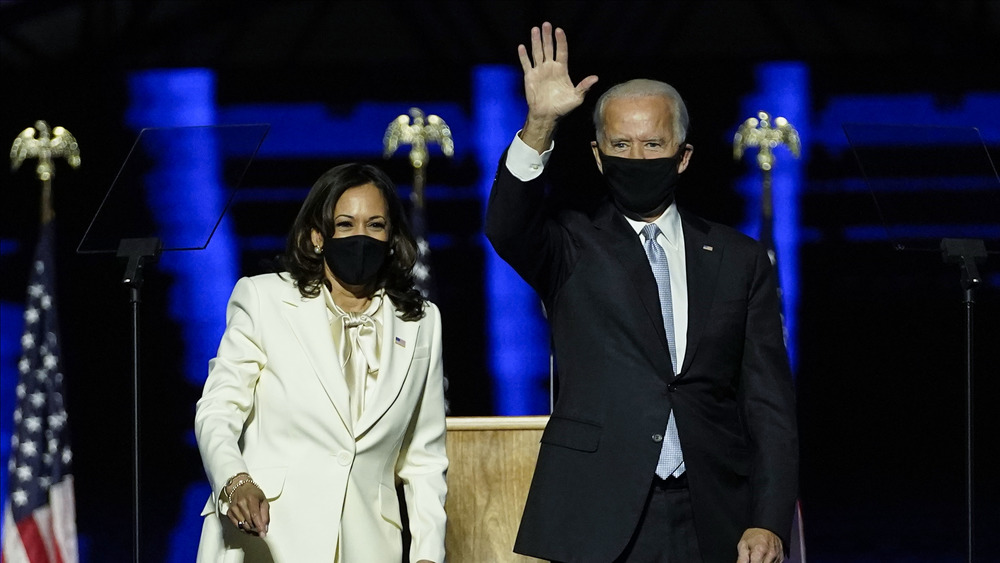 Pool/Getty Images
Time Magazine has announced their 2020 Person of The Year, and while the shortlist included folks like President Donald Trump and Dr. Anthony Fauci, the winners are officially President-elect Joe Biden and Vice President-elect Kamala Harris (via Time). This marks the first time in the magazine's history that a president-elect and vice president-elect have ever appeared on the cover together, and it is also the first time a president-elect has ever been given the esteemed title, according to NPR. 
Time says of its decision, "The selection of Person of the Year is rarely easy, and this year was far more difficult than most. Predictions can make fools of all of us, but it seems safe to say that historians will look at 2020 as a crucial turning point on many fronts. In Joe Biden and Kamala Harris, we have two individuals whose election mirrored and moved the major stories of this year and whose fates will shape the nation's role in the world and the future of the American experiment."
The magazine's Editor-in-Chief Edward Felsenthal elaborated further on why his team chose Biden over Trump (who won the title in 2016), saying: "If Donald Trump was a force for disruption and division over the past four years, Biden and Harris show where the nation is heading: a blend of ethnicities, lived experiences and worldviews that must find a way forward together if the American experiment is to survive" (via NPR).
Social media shows mixed reactions to Time's decision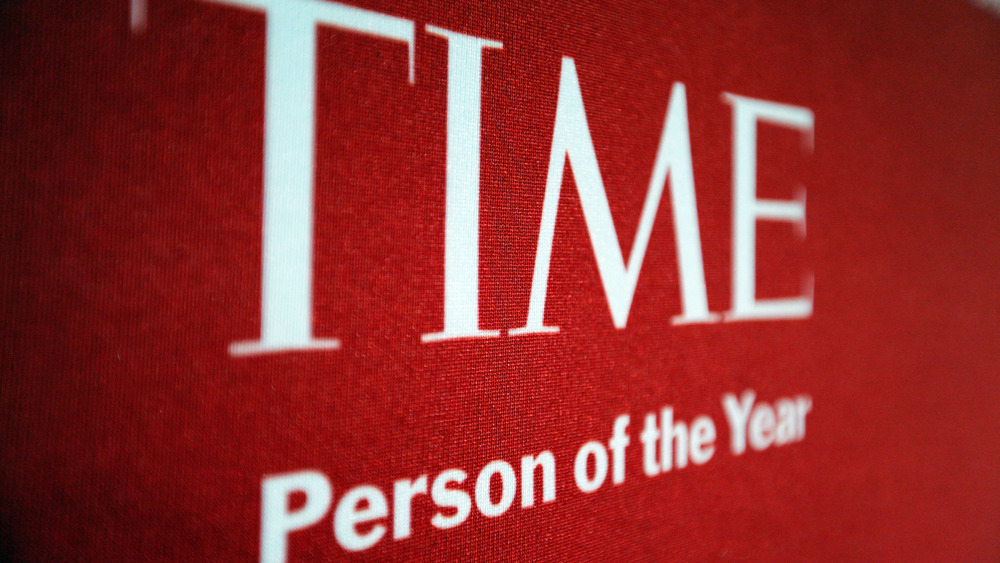 Neilson Barnard/Getty Images
Underneath CNN's Facebook post announcing Time's decision, the comments are mixed and represent both ends of the political spectrum. While some folks are saying thins like, "Wonderful choice. I love the reason, empathy over division," and "Both deserved to be on the cover of TIME magazine. I'm so proud of both Biden and Harris and both will definitely restore America the way it's used to be and I really miss that." Meanwhile, folks on the other side left comments saying, "I can't wait to be honored as employee of the year before I even start my new job. Just give me the award before I prove anything" and "Time, CNN and the rest of the radical left media was so busy covering up sloppy Joe criminal past before the election."
Interestingly, multiple commenters are upset about the choice, but for a reason having nothing at all to do with politics; many people feel the true heroes of the year have been front-line healthcare workers, and they should have won the title. One commenter said, "The TRUE HERO'S this year are all the doctors & nurses who have treated, held hands as patients passed away alone from Covid!!!THIS should have been about them not political!Shame on Time magazine...they missed this totally!!!!" And another commented, "Wrong, should be everyone whose working in the health sector."