Inside Dionne Warwick's Feud With Wendy Williams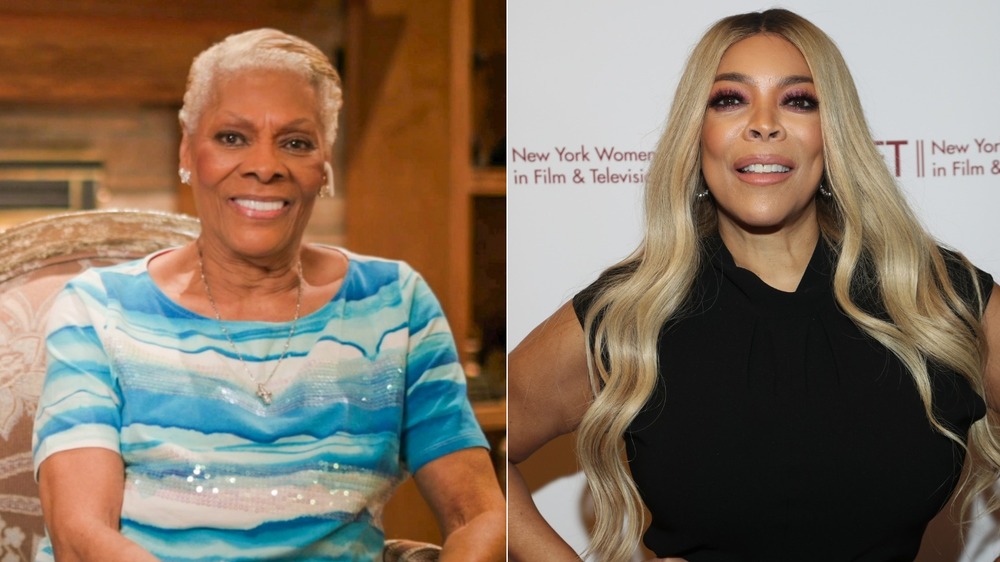 Getty Images, Manny Carabel/Getty Images
Wendy Williams has made a career out of spilling the tea on celebrity gossip. While it might be fun for viewers, her dish the dirt style doesn't exactly scream "That's What Friends are For" to her celebrity targets, including R&B icon Dionne Warwick.
The two have had a bit of a "War-wick of the words," over the past week, as Page Six punnily described it. It all started on Wednesday when Williams brought up the singer on the Hot Topics segment of her talk show (via YouTube). She alleged, the legendary singer's recent activity on Twitter, specifically her entertaining and engaging comments that caught the attention of young entertainers like The Weeknd and Chance the Rapper, are the work of her niece Brittani in an effort to keep the 79-year-old Warwick relevant. Her rant didn't stop there, however.
Williams brought up Warwick's 2002 arrest for possession of marijuana at the Miami airport and then joked that the songstress' tweets came "after midnight, a little bud, a little Chardonnay." Adding, "Well, you remember a few years ago, Aunt Dionne was stopped at the Miami airport trying to get back to Jersey and you know, Jersey now has the bud. But, Miami is 'buddier.' TSA stopped aunt Dionne and opened up a lipstick tube and found four, excuse me, 11 pre-rolled joints. Oh yeah, they got the dog on it [and] it was weed."
The jokes did not go unnoticed by Aunt Dionne, and she took to Twitter to defend herself.
Dionne Warwick thinks Wendy Williams should use her platform for less malicious rhetoric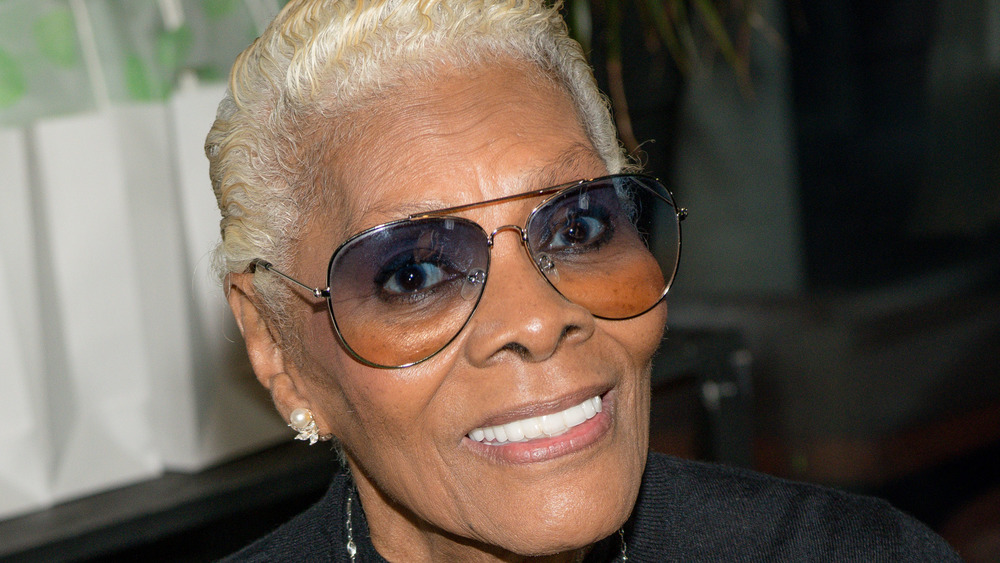 Marcus Ingram/Getty Images
Dionne Warwick sent a clear message to Wendy Williams on Twitter after being featured on her show, and it had the tone of censure only someone with life experience can impart on someone younger. After explaining that a friend had let her know Williams was gossiping about her, Warwick told her followers, "I tuned in to her show to catch the last few minutes of her speaking about me and as in the past, she seems not to be able to speak without maliciously made comments" (via Twitter).
The comment comes on the heels of Williams herself acknowledging their bad blood, explaining of Warwick, "She doesn't like me though, I know she doesn't like me" (via Page Six). Instead of simply stopping there, however, Williams continued, "But, once she gets off the show, you know she's probably like, 'B***h.' It's okay, Ms. Warwick, it's okay."
In the classiest clapback ever, Warwick posted: "My hope is my name will refrain from being spoken or thought of by her as this conversation was held a few years ago letting her know there was, nor would be any need, for her to say the name Dionne Warwick for any reason." Further scolding, "I don't believe one has to be mean to get noticed."
She fittingly concluded, "There's an old saying you can catch more flies with honey than with vinegar! Try it Wendy you might like it."