Jenny Slate Announces Big Family News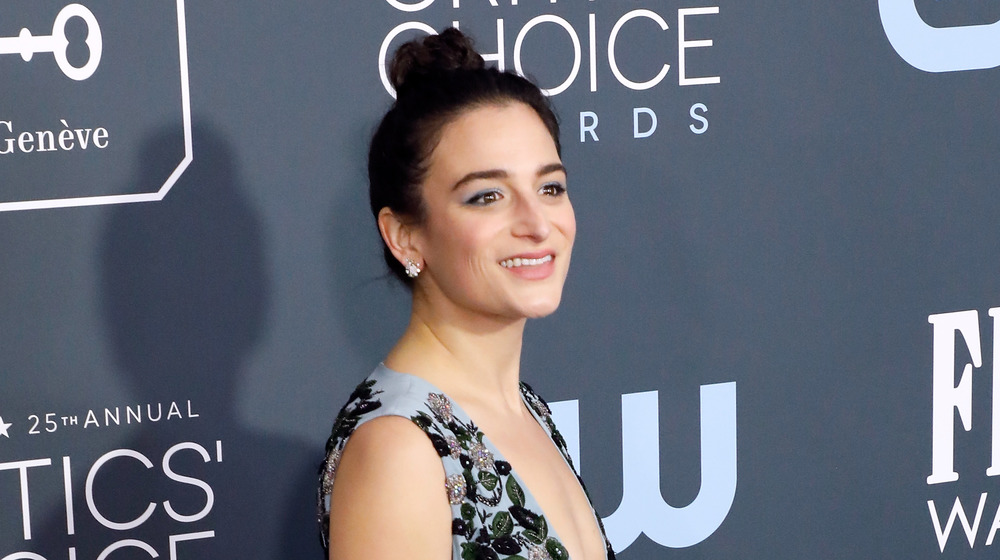 Taylor Hill/Getty Images
Jenny Slate just revealed some big news: she's expecting! 
The Obvious Child actress joined Seth Meyers for his late night talk show on Thursday to dish on the exciting news, joking that her love of bread caused her to gain more weight than usual before revealing a very prominent baby bump. 
"I hunkered down and baked a lot of bread but I just wanna say I might have baked too much bread or eaten too much bread — you tell me," she told Meyers, who laughed when she showed off her growing bump from side to side (via Vulture). "I don't know if you can see."
"Oh, yeah, that's a lotta carbs," Meyers joked. "It's different. I feel different," Slate quipped, laughing. "Um, how have the exact last nine months been? They've been real pregnant for me!"
The Parks and Recreation actress said it was "very nice to have something that is incredibly positive during a time that's hard and sad." The comedian, who is pregnant with fiancé Ben Shattuck, also noted that it's "nice" to have "a little secret treasure" amid a rough 2020. "I've basically been just chilling out, doing exactly what I wanted to do, not having to see anyone or figure out how to gracefully wear pants," Slate laughed, adding that she hadn't worn pants in "many moons." 
Jenny Slate's pregnancy has brought her closer with fiancé Ben Shattuck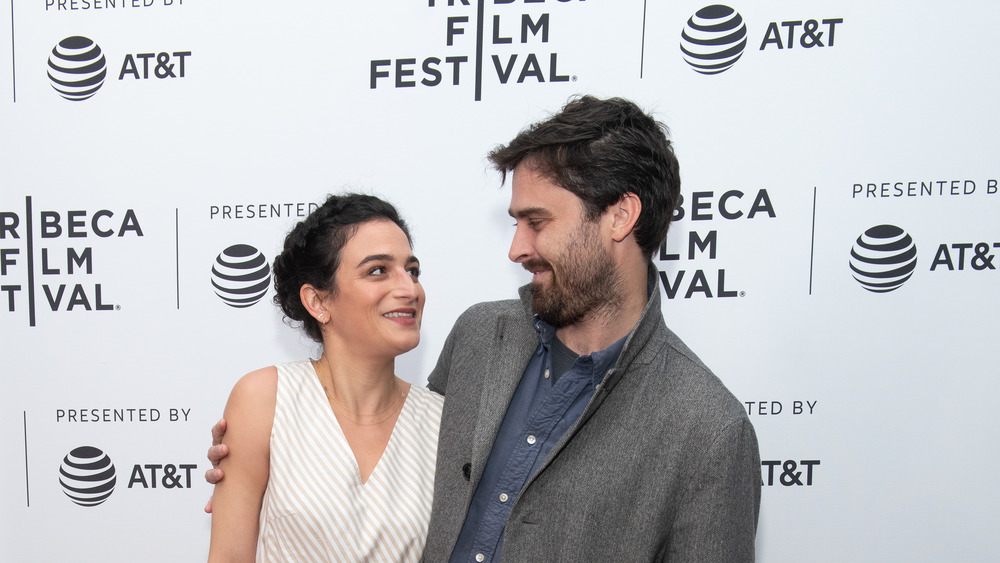 Noam Galai/Getty Images
The SNL alum and frequent GIRLS guest star also shared during the talk show how the pandemic has actually worked out for her in a decent way, considering how she's had to hunker down and be "chill" for the pregnancy (via IMDb).
Slate also reflected on the time being great for she and fiancé Shattuck, after the two were married last September following Shattuck's sweet proposal during a romantic picnic in France (via The Knot). While doing "all the birth-prep stuff" in a "beautiful tiny little seaside town in Massachusetts" where the pair is living, Slate shared how she and her beau were doing in his family's home (in a hilarious way, of course). 
"And just my luck, I moved in with my fiancé, and of course he lives in a very old house that is, I think, most certainly haunted and has an actual pet cemetery," Slate shared. "At the beginning of the pandemic, when I was just newly pregnant, I started to go out and visit the pet cemetery every day. And Ben told me I started saying things like, 'I'm just gonna go outside and visit the pets.' That's how a scary movie starts — a pregnant lady is like, 'My pets. My precious, precious pets!'" 
Shattuck, a graduate of Cornell University and the Iowa Writers' Workshop, works as the gallery director and curator of the Dedee Shattuck Gallery, owned by his mother (per People).